Lord of the Flies PDF Summary
8 min read ⌚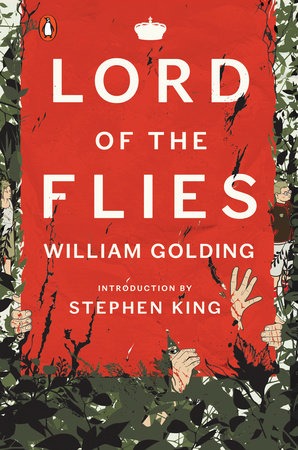 Enjoy rooting for Katniss Everdeen and Peeta Mellark? News flash: they didn't fall in Panem directly from Mars!
And it's about time you found out something about "Lord of the Flies," the original "Hunger Games." The best part: its author, William Golding, is a Nobel Prize-winning novelist.
So, yeah – for better or for worse – prepare for an unforgettable story.
Who Should Read "Lord of the Flies"? And Why?
Judging by the title, you'd think that "Lord of the Flies" is a book which may attract primarily the attention of forensic scientists. (Maybe the entomologist's answer to "Horse Whisperer"?)
However, if you know your Bible enough, you have probably seen that name before used in a completely different context. And when we say completely different context, we're not exactly honest. Just as flies, it still has a lot to do with filth and death.
Pure filth and pure death.
You see, "Lord of the Flies" is a literal translation of the name Beelzebub, who, on top of putting a devil aside for Freddie Mercury, seems to have been able to put a devil inside everybody back in the days of yore.
Because Beelzebub is nothing short of Satan.
And, consequently, "Lord of the Flies" is nothing short of an allegorical novel about human evil. Exploring whether it is an inherent trait. It's also a book about civilization and savagery, about individualism and crowds.
So, in a way, this book is about you.
You must read it.
William Golding Biography

Sir William Golding was a British novelist, poet, and playwright – one of the most respected English-language writers of the 20th century. In fact, he was ranked third best by "The Times" in their list of the 50 greatest British writers since 1945, trailing only Philip Larkin and George Orwell.