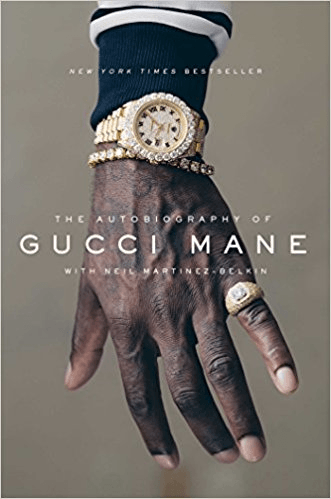 Do you know Gucci Mane?
He is a rapper who went through it all: murder charges, drugs, and worldwide fame.
If you want to see how it all looks from the inside, read on.
Who Should Read "The Autobiography of Gucci Mane"? And Why?
"The Autobiography of Gucci Mane" is just what it says it is: a timeline of the rappers life from being a con-artist's kid, to drug dealing, drug use, murder, stardom, and all the troubles he experienced in between.
We recommend it to all rap enthusiasts and Gucci Mane fans.
About Gucci Mane and Neil Martinez – Belkin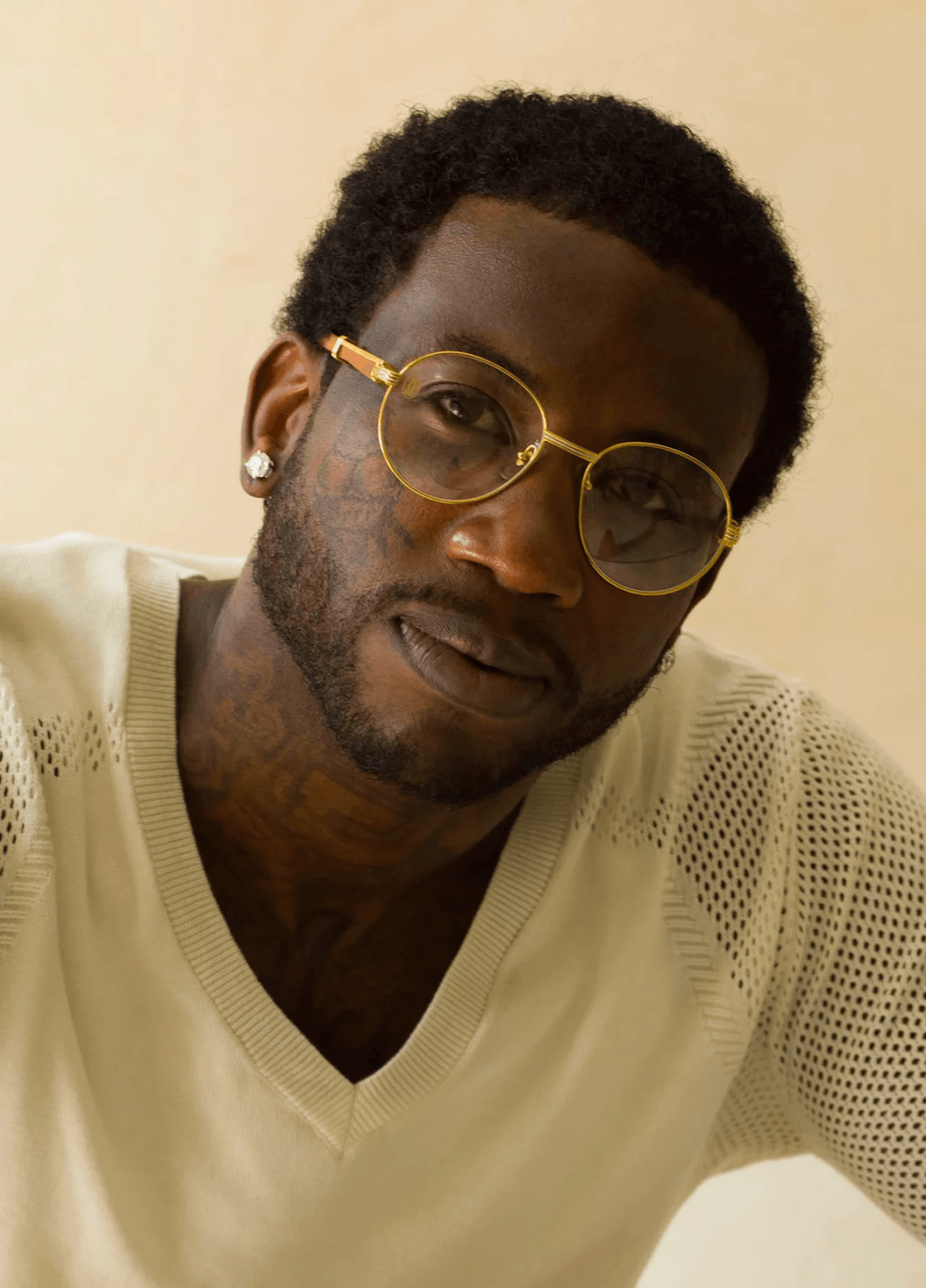 Gucci Mane is an American rapper, who, since his debut in 2005, has released 12 studio albums and 70 mixtapes.
Neil Martinez – Belkin was the editor of Gucci Mane's memoir.
"The Autobiography of Gucci Mane PDF Summary"
Gucci Mane had a situation gone bad.
One day, in 2005, he visited a woman in her house, when a group of men entered and interrupted them.
In the quarrel, Gucci shot one of those guys named Henry Lee Clark III. When he was questioned, he pleaded that it was self-defense and the charges were dropped.
However, this event, no matter how wrong it was, actually helped him build his career, as he became a legend.
People started rapping about killing and getting away with it. It was more precisely Rick Ross that said that he always thought about him when he sang that.
Gucci's birth name is Radric Davis, and he spent his childhood in Alabama and Atlanta.
His father was not always present, but he was sometimes there, enough of him to see that he was the original Gucci Mane, who had a fashion sense and love for designer clothes.
In fact, his father inherited it from Gucci's grandfather, whose character and preferences were shaped in Italy when he was in the military.
That is why they called themselves "mane," it stands for "man" in Alabamian.
Gucci's father was not only a lover of high fashion but a lover of crime as well.
He was a con artist that had different schemes he was using.
Gucci says that he owes his understanding of people to his father, since while he was teaching him all those tricks he knew, he was actually teaching him how to read people by their body language, and then use that information to get something.
While he was a teenager, Gucci started robbing places and selling drugs to make money, and having a tough body image was crucial in this line of work.
He had a friend whose brother wanted to rap, and therefore they were all in touch with Zaytoven, a producer with whom he kept contact even after the kid moved on.
With him, he made his debut on "Str8 Drop Records Presents Gucci Mane La Flare" in 2001.
That is when Young Jeezy (another rap legend) heard about Gucci – he liked the song.
But, it all came at a price: as he began rising in the world of stars, his image weakened.
He was now under the close examination of the public eye, and being a drug addict did not exactly help him.
Then the incident happened.
The year after the incident, he recorded a song while being under the influence, which made him look like a hard drug user.
He did not want to release the song, but it was nevertheless released without his knowledge (if we believe his claims) and became a hit quite quickly.
But years later, someone decided to make new memes out of it connecting it to his crime.
Drugs were a problem for Gucci for the most of his life, but it is a fact that he does not hide.
After the murder charges were dropped in the following years, he was charged with several lesser crimes, like parole-violating D.U.I.
Soon after he was let out, he recorded a track to celebrate the occasion named "First Day Out" in which he openly talks about cough syrup and weed.
A few months later, he published his album, which was well received by both the public and the critics, but it all went down when he failed a drug test, and had to go to rehab.
He could not be there for his success, and it hurt him since he put a lot of effort into creating the album.
Things kept happening for Gucci: in 2010 one song leaked, and people did not actually enjoy it. Gucci was exploring new ways of making music, new sounds, beginning working with other producers except those he usually worked with, but critics believed that he had started following the trends and sold out.
When he was asked about it in public, he seemed okay.
However, soon after, he gave up on his next album, and fled to Miami with a bag full of cash to spend on women and drugs.
Then, he was arrested again and sent to the mental facility.
He realizes now that he was sabotaging himself since he was tired of it all – of all the care about his image and career.
We finish our story here: for more details and to find out the ending (for now) of Gucci's story, pick up his autobiography and take a peek.
Key Lessons from "
The Autobiography of Gucci Mane
"
1.      Keep Working On Your Dream, No Matter the Circumstances
2.      Everything You Go Through Is A Lesson
3.      Do the Work
Keep Working On Your Dream, No Matter the Circumstances
As you can see from our short summary above, as well as in the book, Gucci went through many hard times, but still kept making music and following his dream.
Circumstances change, so you must not give up.
Everything You Go Through Is A Lesson
Gucci's life was filled with vices and unfortunate events, but still, all of those things made him the man he is today.
Embrace your mistakes, and if you want to change in the future, then take action.
Do the Work
There is one part of the autobiography, where Gucci explains how when he released the new album he went to strip clubs personally so that they could play the music.
Doing the work yourself is necessary.
Success does not come by itself – you need to put some effort into it.
Like this summary? We'd Like to invite you to download our free 12 min app, for more amazing summaries and audiobooks.
"The Autobiography of Gucci Mane Quotes"
I remembered that as low as my lows had gotten, I always had faith in myself. That I always knew if I could get past those temporary moments, eventually I'd be up again.
Click To Tweet
My father used to say that if you keep looking back you're going to trip going forward. That in life, sometimes you reach a fork in the road and you have to make a decision.
Click To Tweet
I learned a lot watching James Franco do his thing. The whole way he approached his character was super impressive. He was all in, fully immersed as Alien. He played the hell out of that role. He knew his craft like I knew the rap game.
Click To Tweet
It doesn't happen overnight. It takes time for wounds to heal.
Click To Tweet
A slave ship of the skies.
Click To Tweet

Our Critical Review
I personally do not like biographies, but this one kept my attention.
I was curious to see how a person who just gets from one bad thing to another, weighted by fame, can get away from it.
Another thing I like was the voice – it felt real and raw and invited me to keep reading.
If you would like to get immersed in a world as you would probably never see otherwise, this book is the right pick.