Perdiendo la Virginidad Resumen PDF

Cómo he sobrevivido, me he divertido y he ganado dinero haciendo negocios a mi manera
¿Has oído hablar de Richard Branson?
Sí, el fundador del Virgin Group que vio cómo varias de sus compañías marcaron un antes y un después en sus respectivos rubros.
¿Quieres conocer la increíble historia sobre cómo se volvió billonario?
Si es así, ¡continúa leyendo!
¿Quién debería leer "Perdiendo la Virginidad"? ¿Y por qué?
"Perdiendo la Virginidad" cuenta la historia de cómo Richard Branson se volvió exitoso: de ser un niño aventurero y competitivo, a crear negocios siendo estudiante, para finalmente revolucionar el mundo de la música y las aerolíneas.
Recomendamos este libro a todos los lectores que pretenden comenzar un negocio, y que piensan que seguir las reglas es la única forma de lograr el éxito (al contrario, no lo es).
Acerca de Richard Branson

Richard Branson es un empresario inglés, nacido el 18 de julio de 1950 en Londres.
Fundó el Virgin Group, uno de los grupos empresariales más exitosos y famosos del último siglo.
Dentro de las más de 360 empresas que supieron componerlo se encuentran Virgin Records, una cadena de tienda de discos, y Virgin Atlantic Airways, una aerolínea. Ambas tuvieron un gran impacto en sus respectivas industrias.
El grupo aún cuenta con empresas como Virgin Mobile, un proveedor de telefonía móvil, y Virgin Australia, otra aerolínea, aunque en este caso se trata de una low-cost.
"Perdiendo la Virginidad Resumen PDF"
A lo largo del libro, el autor va comentando su historia desde su vida familiar en Blackleath, Londres, período donde desarrolló gran parte de su personalidad; hasta sus éxitos empresariales en varios rubros a nivel internacional.
Sigue leyendo para descubrir las experiencias que formaron a este gran personaje.
Infancia competitiva
Richard Branson nació en los cincuenta. Tuvo suerte: su familia le enseñó a reconocer y romper los límites de lo considerado como posible.
Como resultado, desarrolló un sentido aventurero desde una edad muy temprana.
Cuando tenía once, su madre le pidió que visite a unos parientes que vivían muy lejos. Debía ir con su bicicleta y sin direcciones.
¿Por qué? Porque quería enseñarle el sentido de la orientación, y quería que se vuelva fuerte.
Al día siguiente, Branson regresó. Aunque no fue recibido como si hubiera conseguido algo importante. Simplemente, le dieron otra tarea.
Esto puede parecer algo duro para un niño, pero no era la primera vez que su familia actuaba así.
Cuando tenía cuatro años, su tía le apostó que no podría aprender a nadar antes de que vuelvan de las vacaciones. Le apostó diez chelines (moneda usada en el Reino Unido anterior a la libra esterlina).
Branson no retrocedió: aceptó el desafío y pasó las vacaciones tratando de nadar. Desafortunadamente, el tiempo no le alcanzó, y se fueron sin que él hubiera aprendido.
Sin embargo, la historia no terminó ahí.
En el viaje de vuelta a casa, vio un río y le pidió a su padre que detenga el auto. Así lo hizo. Branson, entonces, se quitó la ropa y saltó al río.
Comenzó a hundirse, pero no podía rendirse de esa manera.
Pateó y se movió hasta que, finalmente, consiguió flotar. Cuando miró a su familia, estaban aplaudiendo y alentándolo, mientras su tía le mostraba el billete de diez chelines.
El método de enseñanza de sus padres puede parecer demasiado duro, pero también parece que funcionó. Branson desarrolló competitividad, fortaleza y persistencia en su infancia temprana.
Vida de estudiante y negocios
A pesar de sus numerosas cualidades, esta independencia junto con su dislexia no le permitieron ser un buen estudiante universitario.
Pero claro, esto no quería decir que no iba a conseguir algo. Rápidamente, comenzó a buscar alternativas.
Poco después, fundó "Student" con otro estudiante, una revista que pretendía ser un espacio de crítica de las problemáticas escolares. Sin embargo, terminó convirtiéndose en una celebración de temáticas contemporáneas y cultura pop.
El camino hasta publicarla no fue fácil. Como era de imaginar, el problema principal fue el dinero.
En esa época, las publicidades en las revistas no eran comunes. Pero Branson no se rindió y pensó una manera para atraer empresas a su proyecto.
Priorizó su trabajo en Student por encima de sus estudios, y dejó Stowe junto con su socio para mudarse a Londres. También consiguieron incorporar más estudiantes para ayudarlos con el trabajo, que estaba incrementando cada vez más.
La pasión de Branson por su revista era tan grande que se esforzó mucho para poder escribir y editar a pesar de su dislexia, algo que no hizo con sus estudios.
Su revista se enfocaba en leyendas de la escena musical e incluía reportajes de eventos relacionados a este ambiente. Al estar rodeado de tal entorno, Branson se dio cuenta de que las personas amaban los discos y que eran capaces de dar el poco dinero que tenían para comprarlos.
Los discos eran caros, pero no existían alternativas.
Los primeros pasos del Virgin Group
En ese momento fue cuando decidió que era tiempo de desarrollar un sistema de entrega de discos por correo. Y así, surgió Virgin Mail Order.
El negocio floreció hasta que la Oficina de Correos entró en huelga a principios de los setenta y Branson se vio incapaz de aceptar órdenes y hacer envíos.
Pero este obstáculo no lo desanimó. De hecho, decidió abrir su propia tienda de discos. Al poco tiempo, ya había abierto 14 tiendas en todo Londres.
Si bien sus proyectos estaban explotando y estaba haciendo suficiente dinero para su edad, Branson seguía buscando negocios alternativos. No le gustaba la manera en que la mayoría de los estudios trabajaban, por eso también decidió abrir un estudio de grabación.
A pesar de tener algunos problemas con el alquiler de un lugar, consiguió un préstamo del banco y otro de su tía, lo que le permitió abrir el estudio, junto con el sello musical Virgin Records.
Con el sistema que armó, los artistas podían grabar sus canciones, publicarlas y promoverlas; todo a través de los negocios Virgin. Branson ofrecía un servicio completo y obtenía dinero en cada etapa del proceso.
Todo esto fue apenas el comienzo de la vasta trayectoria del empresario inglés.
Lee "Perdiendo la virginidad" y descubre el camino exacto sobre cómo se volvió billonario y llegó a ser el dueño de una de las compañías aéreas más famosas del mundo.
Lecciones clave de "Perdiendo la Virginidad"
     Tú estableces tus propios límites
     Los problemas surgirán, depende de ti cambiar el rumbo del viaje
     Siempre busca algo más
Tú estableces tus propios límites
Ninguna condición en la vida es un límite para tus posibilidades. A pesar de luchar contra la dislexia, Branson fue un editor y escritor de revistas muy dedicado. Esto prueba que la pasión es más poderosa que cualquier defecto.
Los problemas surgirán, depende de ti cambiar el rumbo del viaje
Siempre habrá problemas a la vuelta de la esquina, pero no debes parar cuando los enfrentes. En lugar de eso, debes percibirlos como oportunidades para cambiar el rumbo de tu travesía. Quién sabe, quizás obtengas algo positivo de la experiencia.
Todos los emprendimientos de Branson no tuvieron el mismo éxito ya descrito. Otros proyectos del Virgin Group como Virgin Cola, Virgin Cars y Virgin Brides fueron fracasos rotundos.
Sin embargo, el billonario tiene una visión optimista sobre estas experiencias: "No hay nada malo con cometer errores, siempre y cuando no cometas los mismos una y otra vez".
Siempre busca algo más
Aunque lo que estés haciendo parezca estar excelente, mantente siempre en la búsqueda de nuevas oportunidades para mejorar. Desafíate y expande tus límites.
Sigue el ejemplo de Branson y descubrirás que eres capaz de mucho más de lo que te imaginas.
¿Te gustó este resumen? Queremos invitarte a descargar nuestra aplicación gratuita 12min App, donde podrás encontrar más resúmenes y audiolibros increíbles.
Frases de "Perdiendo la Virginidad"
Puedo decir honestamente que nunca entré en ningún negocio sólo para ganar dinero. Si ese fuera el único motivo, creo que es mejor que no te involucres. Un negocio necesita compromiso, ser divertido y ejercitar tu mente.
Clic para tuitear
La mayoría de los males necesarios son mucho más malos que necesarios.
Clic para tuitear
De la misma forma que tiendo a sacar conclusiones sobre las personas treinta segundos después de haberlas conocido, también puedo decidir si una propuesta de negocios me interesa luego de haberla observado por treinta segundos.
Clic para tuitear
Para tener éxito, debes estar ahí afuera, tienes que comenzar a correr.
Clic para tuitear
Siempre he pensado que la única manera de superar una crisis financiera no es contraerse tímidamente y con cautela sino tratar de salir de ella expandiéndose.
Clic para tuitear

Nuestro análisis crítico
"Perdiendo la Virginidad" es un gran libro. Demuestra que todos podemos vencer las posibilidades y alcanzar el éxito si somos creativos, persistentes y tenemos un espíritu innovador.
Consigue transmitir la vida de Branson y contagiar su mentalidad, al igual que su pasión por el autoconocimiento y la mejora constante.
Si llegaste hasta aquí, quiere decir que compartes varios intereses con el autor. Por eso, no podemos hacer otra cosa que recomendarte su libro.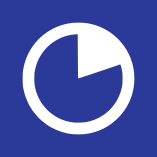 Learn more and more, in the speed that the world demands.