El Negocio del Siglo 21 Resumen PDF

¿Todavía sigues viviendo en el siglo 20, tratando de escalar puestos en la compañía?
Permite que Robert T. Kiyosaki y su esposa te presenten una alternativa:
¿Quién debería leer "El Negocio del Siglo 21"? ¿Y por qué?
Si eres un empleado y sueñas con escalar puestos en tu empresa, autónomo o dueño de una pequeña empresa, entonces todavía vives en el siglo 20. Debes leer El Negocio del Siglo 21 si quieres lograr el muy necesario paso hacia delante (y arriba).
Sin embargo, si eres dueño de un gran negocio o un inversor, no necesitas el libro de Kiyosaki: Ya lo estás viviendo.
Acerca de Robert T. Kiyosaki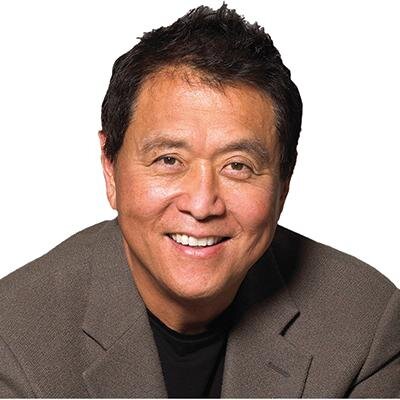 Robert T. Kiyosaki es un inversor americano, empresario y educador, más famoso por su serie "Padre Rico".
El libro original de la serie, "Padre Rico Padre Pobre", estuvo seis años entre los bestsellers del New York Times. Además fue nombrado "Libro de Dinero N°1" por el USA Today dos años consecutivos.
Esto inspiró a Kiyosaki a agregar otros títulos a la serie que, combinados, han vendido 30 millones de copias. Asimismo fueron traducidos a 50 idiomas en cerca de 110 países.
Coescribió El Negocio del Siglo 21 con su mujer, Kim Kiyosaki, y John Fleming, un arquitecto, diseñar y editor jefe de Direct Selling News.
"El Negocio del Siglo 21 Resumen PDF"
El Cuadrante del Flujo del Dinero
Robert Kiyosaki reconoce que el "escrito más importante" que realizó es el Cuadrante del Flujo del Dinero. Considera que "va al corazón de los temas cruciales que involucran personas que están listas para cambiar sus vidas".
Son cuatro letras dentro de un cuadro:
Estas letras representan sólo cuatro categorías de personas que existen en este mundo:
E = Empleados
A = Autónomos
D = Dueños de negocios
I = Inversores
El Cuadrante E
Eres parte de este grupo si perteneces a la mayoría de la población. Es decir, prefieres eso a estar desempleado.
Trabajas duro en una mediana empresa para que, algún día, tu carrera te permita ganar suficiente dinero como para retirarte.
El Cuadrante A
Quizás ya migraste a este cuadrante.
Por tu urgencia para ganar dinero y tener más libertad, creaste tu start-up y te convertiste en tu propio jefe.
Desafortunadamente, tienes menos tiempo libre (tomarse un día libre significa ganar menos). Además, no te puedes quejar con tu jefe por tus problemas (el jefe eres tú).
De todos modos, te sientes que estás mejor que en el Cuadrante E.
El Cuadrante D
Por supuesto, tanto los dueños de los negocios pequeños como los de los grandes son independientes.
Sin embargo, la diferencia entre el Cuadrante A y el D es sencilla: En el último caso no trabajas para tu compañía, ésta trabaja para tí.
El Cuadrante I
Finalmente, el Cuadrante I, en el que no es tu negocio el que trabaja para tí, sino tu dinero.
A pesar de que parece algo difícil para los Cuadrantes E y A, Kiyosaki sostiene que invertir "no es una ciencia espacial".
Lo sabes por el Monopoly y su esencia: "Cuatro casas verdes, un hotel rojo". Todo lo que necesitas son un par de libros para mejorarlo.
E y A, Este Libro Es para Ustedes
Este texto está pensado para los integrantes de los Cuadrantes E y A.
Especialmente, esos jóvenes que aún no deciden si vivirán en la izquierda o la derecha del cuadro.
En palabras de Kiyosaki:
"El mito de la corporación terminó. Si pasas años subiendo en la escala de la empresa, ¿alguna vez te detuviste a contemplar la vista? ¿Qué vista?, preguntarás. El trasero de la persona que está delante. Eso es lo que tienes. Si eso es lo que quieres ver el resto de tu vida, entonces este libro probablemente no sea para tí. Pero si estás cansado de ver eso, entonces sigue leyendo".
Culpa a Prusia por tus Problemas
Si simplemente sólo trabajas con el fin de retirarte algún día, lo haces mal. Estás viviendo el pasado, precisamente entre fines del Siglo XIX y los 1980s.
El mito del "empleo de por vida" no existía hasta la Revolución Industrial. Esta sirvió para demandar más empleados, por lo que los gobiernos europeos adoptaron la educación en masa.
La idea del sistema era generar la mayor cantidad de Es posibles: "Gente que siguiera ideas e hiciera lo que le dijeran". A cambio, tendrían el paraíso del retiro.
¿Cuál fue el modelo adoptado en todos lados? El prusiano.
Más Allá de los Ingresos
"No se trata de los ingresos", escribe Kiyosaki en el capítulo 8, "se trata de los activos que generan ingresos".
Esto significa que ganar dinero de manera activa no te llevará a ningún lado; e incluso si lo hace, será a costa de tu propia libertad.
Sin embargo, si eres capaz de producir dinero de manera pasiva, entonces puedes relajarte. Piensa que alguien está corriendo por tí.
Red de Comercialización
Es fácil decirlo pero algo más difícil llevarlo a cabo.
¿Por qué? Para ganar dinero, necesitas un gran negocio; sin embargo, necesitas dinero para generar ese gran negocio. Lo mismo pasa para invertir.
Pero hay una gran forma de evitar ese problema.
Kiyosaki señala que hay algo muy importante a tener en cuenta si estás considerando construir tu propio negocio. "Debes ser sumamente consciente con quién compartes tu tiempo y quiénes serán tus profesores. Es crucial", comenta.
La red de comercialización es entender el poder de las conexiones poderosas.
El punto es conocer personas, ayudarlas y conectar con ellas. Todo eso para vender tu idea antes de tener el dinero para ponerla en práctica.
"Tu trabajo es comunicar información, contar una gran historia, y construir una red de comercialización".
Lecciones Clave de "El Negocio del Siglo 21"
El Cuadrante del Flujo del Dinero
1 Negocio – 8 Activos para Construir Riqueza
El Futuro son las Redes de Comercialización
El Cuadrante del Flujo del Dinero
Este Cuadrante es la esencia de la filosofía de Kiyosaki, lo que significa que es la base de todos sus libros.
Sostiene que, al menos en términos de dinero, sólo existen cuatro categorías para las personas. Empleados, autónomos, dueños de grandes negocios e inversores.
Los primeros dos pertenecen al cuadrante izquierdo; los otros dos al derecho.
También: Los dos primeros pertenecen al pasado; los otros dos al futuro.
Elige sabiamente porque puedes elegir.
1 Negocio – 8 Activos para Construir Riqueza
El punto es no quedar atascado en ganar dinero de manera activa, sino en tratar y empezar a ganar. No es acerca de los ingresos, dice Kiyosaki. Sino de los activos que traen los ingresos por cuenta propia.
Y estos son, según él, los ocho activos para construir riqueza:
Educación de negocios del mundo real.
Un camino rentable de desarrollo personal.
Tener un círculo de amistades que comparta tus sueños y valores.
El poder de tu propia red.
Un negocio totalmente escalable, duplicable.
Habilidades de liderazgo incomparables.
Un mecanismo para la creación de riqueza genuina.
Sueños grandes y la capacidad de vivirlos.
Dedica tanto tiempo como puedas a desarrollar estos activos en tu juventud. Te lo agradecerás cuando envejezcas.
El Futuro son las Redes de Comercialización
La esencia de que te conviertas en una D o una I es una red de comercialización.
Eso es, encontrar personas que la que compartas tus sueños e ideas. Gente que también desee ser una D o una I. Personas que puedan comprar tus visiones cuando la falta de dinero te impida realizarlas o aquellas en cuyas visiones puedas invertir.
Esa es toda la inteligencia que necesitas para convertirte en una persona exitosa.
Recuerda:
"No son los bienes inmuebles, el oro, los inventarios, el trabajo duro, o el dinero lo que te hace rico. Es lo que sabes de los bienes inmuebles, el oro, los inventarios, el trabajo duro, o el dinero lo que te hace rico. Últimamente, es tu inteligencia financiera lo que te hace rico".
¿Te gustó este resumen? Queremos invitarte a descargar nuestra aplicación gratuita 12min App, donde podrás encontrar más resúmenes y audiolibros increíbles.
Frases de "El Negocio del Siglo 21"
Tu mente es infinita, son tus dudas las que la limitan.
Clic para tuitear
La riqueza es el producto de la capacidad de pensar del hombre.
Clic para tuitear
Me di cuenta que mientras el éxito personal es enriquecedor, lo es mucho más cuando puedes ayudar a otros a conseguir su propio éxito personal también.
Clic para tuitear
La llave del éxito a largo plazo en la vida son tu educación y tus habilidades, tus experiencias de vida, y sobre todo, tu carácter personal.
Clic para tuitear
Aprender a cómo contar una buena historia es aprender a cómo mostrarte como el ganador que eres.
Clic para tuitear

Nuestro análisis crítico
El Negocio del Siglo 21 fue publicado poco después de la caída financiera de 2008. Aborda a los americanos a través del prisma de esta crisis.
Sin embargo, su mensaje -si quieres riqueza, créala haciéndote cargo de los activos- suena a verdad tras una década.
Suena un poco simplificador acá y allá, pero hay algunos puntos de vista interesantes. Si te gustó Padre Rico Padre Pobre, éste te gustará también.
Si no, no te preocupes.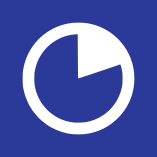 Learn more and more, in the speed that the world demands.