Getting the Love You Want Summary
<1 min read ⌚
A Guide for Couples
From time to time, we come across the terms such as "attention junkies"; "drama queen" and others; which spread lots of misleading info and concepts when it comes to love.
Building relationships as a process is nothing shorter than a pure brilliance, a real challenge and a quest for those ready to plunge into its fortune-telling elements.
Let's dive right into Hendrix's discoveries about love and affection.
Who Should Read "Getting the Love You Want"? And Why?
If you don't need any love, then you are not alive. Our point is simple, Hendrix unlike other authors in the same realm, likes to mix it up. Facts, theories, and opinions create one comprehensive picture, which serves a higher purpose.
Therefore, we wholeheartedly welcome you to take a peek at this fascinating and eye-opening book (Getting the Love You Want) about love.
About Harville Hendrix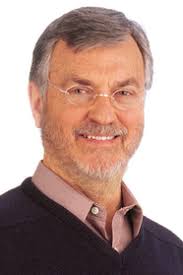 It's shallow and unsatisfying to label Harville Hendrix only as a self-help author, without having to compliment on his unique style.
In other words, he is a real poster boy for providing value to the reader, and able to get into their minds.
"Getting the Love You Want PDF Summary"
Why are we feeling affection toward one person and not the other? As a story that is yet to be told, a mystery that is yet to be unraveled we decide to give an opinion on this question older than time. Finding that special someone is for the most people the backbone of life and a sprinkle of encouragement.
That magical moment, when two souls merge and form a special bond is indescribable because they are no words which contain the actual meaning of this deep connection. Many people valiantly discard the idea of monogamy and assert that falling in love with various profiles of people is equally compelling.
But let's not skip these phases and move gradually:
Whether you are inclined to endorse the theory of love or not, it's vital to at least acknowledge the fact that we all dream of finding our other half. The bottom line is the concept of love is not on the same wavelength as the process of building this profound connection.
Is the concept of happy childhood overrated?
Even the most caring and loving parents who endeavor to keep their little angels safe are not able to provide an eternal cover for their offspring. In other words, as much as we try to raise our children in the spirit of tenderness, some external forces tend to teach every one of us about the world fraught with danger.
Don't let this be a discouragement that keeps you away from finding your way. All the twists and turns in life exist to make you more perceptive of the environment and its elements. For instance, Infants and teenagers have different sets of needs, and accommodating to their necessities is vital for keeping them in high spirits.
Generally speaking, this can be briefly explained in two scenarios:
– If the parents insist on instilling a sense of intrusiveness into the mind of the child, the kid can develop into an isolated individual.
–  If the parent is not omnipresent in the life of the child, the once abandon kid can develop an obsessive need for attention.
The brightness from within
The beauty of sexual evolvement is contained within the idea of visualizing the ideal partner. As a person progresses from one stage to the next, the sexual aspirations grow in its subconscious; a process also referred to as "imago."
The same phenomenon manifests the concepts and ideals that influenced your emotional and intellectual expansion since an early age.
To put it differently – all the individuals that can fit into this frame represent the potential candidates which you find suitable according to the imago. If the partner you select/choose is a mere reflection of your parents' attributes, the greater the chances are that you'll end up receiving the same treatment that your "Guardians" gave you.
If you decide to fly in the face of danger to "overpower" this influence you need to be prepared to face the music. Building a mutually satisfying, love-filled relationship is not a power struggle but a gentle refinement that brings to light your intrinsic quality.
The Road You Should Take
According to Hendrix, couples must abide by specific ground rules to build a strong, conscious and lasting relationship. First and foremost, to sustain this form of partnership the partners must work as one and commit to at least 10-15 therapy sessions.
During that time, they are prompted to define their ideal partner and relationship to emphasize the flaws which are blemishing their perfect imago.
Second, Hendrix likes to pop up a question which arouses a dose of discomfort because it inquires the couple's methods for bypassing affinity.
In addition, take a look at this activity list which is also the easiest way to avoid a confrontation:
Going out with your Friends

Watching TV

Staying Late

Going Fishing

Shopping

Drinking

Overfocusing on the Children

Becoming a Workaholic

Exercising Too Much
Finding Love
Have you noticed how feelings can change in a heartbeat depending on the situation you are facing? If the love-problem entails massive baggage, it's normal for the affection to recede at least temporarily.
Couples need to become allies and best friends, not competitors who try to overshadow each other. This healing process is often referred to as reromanticizing.
So, the least you can do is allocate some time to make your partner happy. Start with: making their favorite dinner, or massage – in other words, anything that makes them feel loved and appreciated.
Such actions spark the unconditional love that later blossoms into an internal dialogue and understanding.
Key Lessons from "Getting the Love You Want"
1.      The era of love
2.      Understand the purpose of life
3.      The parents are mostly responsible for the child's evolvement
The era of love
The first couple of months, when you feel the butterflies in your stomach is basically what you need to preserve.
Treating each other in the same manner can rekindle that fire once more, and spice you're the relationship on the long haul.
Understand the purpose of life
If you remain with both feet on the ground and rely only on your conscious brain, you may feel how life dissolve naturally in positive energies.
As far as the coupling is concerned, the spiritual growth of both individuals is fueled by the elements deriving from right actions.
The parents are mostly responsible for the child's evolvement
As the child grows, it develops a thirst for the material world, and maybe find a short fuse instead of warming hearth.
The childhood tendencies can induce a new behavior, which is inflamed or suppressed by the parental norms.  
Like this summary? We'd Like to invite you to download our free 12 min app, for more amazing summaries and audiobooks.
"Getting the Love You Want Quotes"
When we were babies, we didn't smile sweetly at our mothers to get them to take care of us. We didn't pinpoint our discomfort by putting it into words. We simply opened our mouths and screamed. And it didn't take us long to learn that,…
Click To Tweet
Helen and I like to think of two people in a conscious love relationship as companion stars. Each person is a unique individual ablaze with potential. One is just as important as the other, and each has a unique and equally valid view of…
Click To Tweet
Dr. Hendrix, why do couples have such a hard time staying together?" I thought for a moment and then responded. "I don't have the foggiest notion. That is a great question and I think I'll spend the rest of my career trying to find out.
Click To Tweet


Our Critical Review
All things said, all things considered; it's fair to say that we all learned something today. Whether you are in a serious relationship or not, finding a way to improve your current emotional and mental state is vital.
We pretty much loved every piece of this magnificent masterpiece, and hope you'll do too.


Just a regular guy with a knack for writing, and digital marketing.
Emir is the Head of International and SEO at 12Min. In his spare time, he loves to meditate and play soccer.