Quick Summary: If you are quick on your feet and are willing to learn how to write and sustain a six-figure business then this is the book for you. It is unbelievable that Chandler Bolt claims that this can be achieved in a time frame of less than three months.

Who Should Read "Book Launch" And Why?
Sooner or later, almost everyone "wants to write a book someday or thinks they have a book inside them". According to statistics published in The New York Times, almost 81% of the United States population sees things that way.
This percentage can easily be applied on a global scale. I am not an exception to that and I'm pretty sure neither are you. Is it even possible to launch a book, have success and turn this into a business?
To launch a book truly is a great thing and can act as the foundation for building a successful business.
You can see why we believe that this book could fit into the broader mindset of middle-class people.
---
Book Launch Summary
So, allow me to tell you why I was so delighted to read this book.  I found it not only very easy to read but also a powerful How-To-Guide for aspiring authors everywhere.
"You don't have to be a good writer to easily write a book and have it become a bestseller."
With Book Launch, Chandler Bolt practically invites his readers to join him on this extraordinary journey of words and success.
If you are among those people who believe that writing a book requires knowledge, technical and writing skills, you're wrong. Launching an idea is a thing that every person should try at one point in time.
We realize that laziness and low self-esteem plays a huge role in the discouraging process, and enforces some tools through "Book Launch" that can oppose these methods. Under any circumstances, vision is what drives us forward, the lack of it is a poison from which no individual can escape.
The bottom line is that a new perspective needs to be added in order to experience some of the magic of "Book Launch. This book summary gently introduces this new concept and tries to make you eager on how is this even possible.
Don't feel sorry for yourself, stand up make the difference. However, 99% of the times, that small voice in our heads influence the situation – mostly in a negative manner. Put your vision to the test, and invoke the "inner-self" to support your conquest.

Is this about talent? Courage? Consistency? Chandler Bolt tells you exactly what you need and what steps you have to take.
And if your dream is to become a best-selling author, this is the main book you should read.
Between the lines, you'll find a promise: to achieve your goals with the least amount of effort and maximum impact.
First, you will get a huge motivational boost, from listing the 7 main benefits of writing and publishing a book.
Then he puts on stage all the steps you need to take to make the entire book-writing-and-publishing process as easy and efficient as possible.
You'll find a selection of those steps:
Getting rid of inner limitations and fears;
Finding a personal purpose for your writing;
Deciding on a topic that suits you, offers value to your future readers and sells;
Mind-Map-Outline-Write and the most effective Writing-Plan;
Introduction, Title, and Cover that get your readers hooked;
Revision and Editing with a little bit of help from professionals;
Building a Buzz for your Book and Pre-Launch;
The Kindle Book Launch.
And this is not all. You'll have at your fingertips valuable information which you didn't even aspire to reach.
You'll find general advice on writing and follow through until your book is finished and also very specific information on how to use the Kindle-Self-Publishing- Method to your best advantage.
Chandler Bolt puts everything out in the open, leaving no information out or unanswered questions about how each one of us can become a best-selling author in a very short amount of time.
Do you need the key to unlock the door of successful writing? Chandler gives you   3 of this kind:
Key #1: Fail First, Then Learn – This key is all about detaching yourself from the end result and not being afraid to fail. Just get out there and do it.
Key #2: Accountability – I highly recommend that you organize accountability among yourself when you begin writing your book. There's no greater accountability than someone who's alongside you going through the exact same process that you are.
Key #3: Take Consistent Action – Consistent action every day and continuing to work when the going gets tough is what will separate the successful (student) from the unsuccessful (student).
Despite all that, I'm sure that you're still harsh and judgmental with yourself about how close or far you are from writing perfectly.
After reading Book Launch, I'm sure you'll change your perspective. And that's because throughout the entire book, the most valuable advice Chandler Bolt gives us is:

Without action and consistency, there will be no results.
In fact,  this is a commonly known truth, yet many of us still ignore it.
Stand out and start taking action! Make the first step and know that Chandler Bolt's "Book Launch" will guide you through the entire process.
Like this summary? We'd like to invite you to download our free 12 min app for more amazing summaries and audiobooks.


Final Notes
To launch a book truly is a great thing and can act as the foundation for building a successful business that you and your future customers can profit from.
Are you afraid that writing is too vintage, too old fashioned?
Try to think about this: words are still the master of human beings, and their favorite game is to write stories.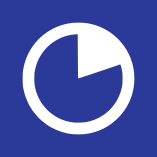 Learn more and more, in the speed that the world demands.