Competitive Intelligence Summary
4 min read ⌚
A Framework for Web-Based Analysis and Decision Making
It is true that you have to gather information to know what your competitors are up to. However, most of the ideas about how to do it that pop up into your head (and that you have seen in the movies) are not legal and ethical.
However, there are legal ways of obtaining information.
In this summary of "Competitive Intelligence," we are showing you how you can go about collecting data and how you can protect your data from competitors.
Who Should Read "Competitive Intelligence"? and Why?
There are some bad news and some good news.
The bad news is that numerous inventive competitive intelligence strategies are unlawful or deceptive. The good news is that you do not have to abuse laws or morals to accumulate touchy data about your rivals.
These resources have a place in the stockpile of any competitive intelligence officer, or any businessman who is keen on utilizing the Web to realize what the opposition could do.
We recommend "Competitive Intelligence" to everyone who wants to find out about what you can legally and easily find on the Web. It might open your eyes to the value of data and the need to secure your information.
About Conor Vibert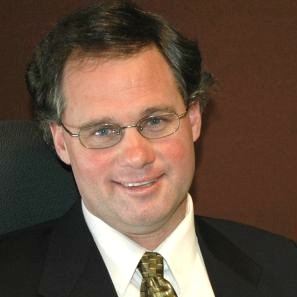 Conor Vibert teaches business strategy at Acadia University in Wolfville, Nova Scotia.
"Competitive Intelligence Summary"
Dumpster diving, going to meetings while distorting one's identity, planting disguised microphones and other practices are not professional competitive intelligence methods. Such instruments are both illicit and deceptive, as well as risky and frequently unnecessary.
The Internet contains an abundance of available data. Security strategies at many organizations are lax to the point that you efficiently can gather even secret, exclusive and competitively delicate information without overstepping laws or disregarding moral codes.
How can you do that, and what can the collected data be used for?
Competitive intelligence may address the whole market, partners, and strategic partners, competitors, clients, or even technology. Organizations utilize the gathered data to come up with proper strategies, grow new services, enhance performance and extend marketing.
Accessible sources of corporate intelligence include corporate websites, news aggregators, public information, analyst reports, vertical reports and newsgroups, and chats.
The focused and knowledgeable competitive intelligence collector knows accurately where to search for information.
Furthermore, he knows how to make the insight gathering process time efficient. For instance, many organizations track visitors to their websites and utilize methods to take identified competitors to different Web destinations.
So when you are on an aggressive insight mission, mask your IP address using some service, for example, Anonymizer.
Forums and discussions groups enable you to drop in on discussions about organizations, their investors, representatives, and clients.
But, collecting data is just the beginning of the process.
Analysis of information is the focal capacity of competitive intelligence advancement. The strategies, tactics, and sources discussed in this book, give raw data, yet raw data requires translation before it progresses toward becoming usable information.
The academic hypothesis can enable examiners to decipher information.
For instance, the theories about competitive dynamics, organizational procedures, and different issues give the analysts the possibility to place data in a specific context.
Now and again, data about different competitors are similarly relevant to the target company. In various cases, however, it is not.
Management theory will enable you to figure out what sort of conclusions you may make from patterns in data.
Key Lessons from "Competitive Intelligence":
1.      Elements of a Competitive Intelligence Program
2.      Criteria to Assess the Validity of Online Information
3.      Playing Defense: Simple But Important Sources of Risk
Elements of a Competitive Intelligence Program
Design: the design of the competitive intelligence program depends on the information that the company needs to gather.
Information gathering: the techniques which the company uses in collecting the information depends upon the knowledge that is required in the first place.
Analysis: the pool of analytical techniques consists of many approaches, among which benchmarking, positioning studies, reengineering et cetera. The analysis is vital since companies need to turn raw data into useful and workable information.
Distribution: distribution systems determine the receivers of different pieces of information. The end outcome of the analysis is distributed to various decision makers who need the processed data.
Feedback: any good competitive intelligence program should include input from employees. Feedback is needed since it helps to assess the intelligence and make it more useful.
Criteria to Assess the Validity of Online Information
Authority: do not let fraudulent sources mislead you and pay attention to the author's credentials.
Accuracy: make sure the information is error-free and verifiable.
Objectivity: do not get trapped into sources of bias, for example, commercial sponsorship.
Scope: note the website's target audience and purpose.
Currency: remember that no information is better than outdated information.
Playing Defense: Simple But Important Sources of Risk:
Unindexed materials: do not assume that just because you have not indexed the contents on your site, competitive intelligence researchers will not find them.
Hidden anchors and notes: web designers use keywords when developing web pages.
Links: a search for links may result in giving up valuable information.
Like this summary? We'd Like to invite you to download our free 12 min app, for more amazing summaries and audiobooks.
"Competitive Intelligence" Quotes
Competitive intelligence (CI) is about analysis and processes for understanding the competitive environment.
Click To Tweet
A priority for intelligence analysis is to deliver a product that adds context and meaning to the raw data and information collected.
Click To Tweet
Typically, a good CI professional has a strong business background with one or more specific industry strengths. The person also has strong research skills and a good understanding of technology.
Click To Tweet
In the event that an analyst's efforts to build a portrait of an organization fall short, he or she should examine the peculiarities of similar competitors.
Click To Tweet
The last reason for good ethics is the most simple. It is not necessary to violate codes of ethical behavior to collect the information you need.
Click To Tweet
Our underlying argument is that researchers, CI practitioners, managers, analysts, academics, and students may combine ideas from current management thought with the resources of the Internet to improve business analysis.
Click To Tweet


Our Critical Review
This book offers an insightful and helpful set of advice, techniques, and tools. Of course, the Web changes rapidly and a portion of described methods might be outdated. However the basics of competitive intelligence are probably not going to change, so this book remains to be valuable even today.


Just a regular guy with a knack for writing, and digital marketing.
Emir is the Head of International and SEO at 12Min. In his spare time, he loves to meditate and play soccer.