3 min read ⌚
Real-Life Stories to Help You Transform Your Work Place and Your Life: Bite-Sized Stories. Unlimited Possibilities
In the business world, you may want to learn how to swim with the fishes, if you don't want to, well, swim with the fishes. And Stephen C. Lundin, John Christensen, Harry Paul, and Philip Strand have an upgrade to their fish-swimming instruction manual "Fish!"
This one's called "Fish! Tales."
About Stephen C. Lundin, John Christensen, and Harry Paul, with Philip Strand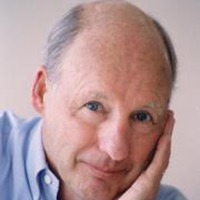 Stephen C. Lundin is the head counselor of Fish! Camps. He is a writer and a filmmaker, affectionately known in the community as "Big Tuna, Ph.D."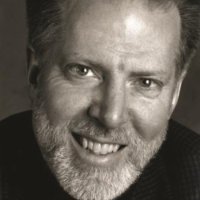 John Christensen is the CEO of ChartHouse Learning. He is also interested in both writing and filmmaking and is most famous as the producer of the "Fish!" video.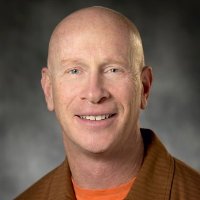 Harry Paul is a consulting partner with Ken Blanchard Companies and a bestselling author with more than 30 years' experience in management.
Philip Strand works as a senior writer at ChartHouse Learning.
"Fish! Tales Summary"
We've already talked about the secrets behind the Fish! philosophy. Now, it's time to have another, mor thorough look at them.
But, first – a quick recap:
In 1997, Stephen Lundin and John Christensen visited Seattle's Pike Place Fish Market. And, it's safe to say that they were impressed by the vitality of the fishmongers and the enthusiasm they enthused in their customers.
A lightbulb:
This may be the right way to organize companies – if there ever was one!
So, Lundin and Christensen spent some time analyzing what went on at the Pike Place Fish Market in Seattle and deduced four governing principles.
First of all – and possibly most important of all – play.
Work doesn't have to be a serious endeavor. Not because it isn't, but because we, as people, are capable of tackling serious problem through playing. In fact, some cultural theorists even think that we should not be referred to as "homo sapiens," but as "homo ludens."
Or, in other words: not the "wise man," but the "playing man."
So, make your work environment joyful. And create a party-like atmosphere. That way, your employees won't feel as if they're working, but as if they're playing.
Next: make their day.
Or, in other words – make your customers happy! The only thing you need to do in order to achieve this is to cater to their needs – instead of yours.
Which means: even if something is routine (like a transaction) do something small which will make the transaction "memorable." Like give them a cookie. Or a hug.
Third: be there.
When you're with someone – your employees, colleagues, or customers – actually be with that someone. Focus on what you're currently doing – not on what you've done or intend to do in the future.
This shows that you care. And people like being around people who care.
Finally: choose your attitude.
Really – it's all about choice. You can't control what's happening to you, but you can control how you react to what's happening.
So, choose a positive attitude.
Because only an attitude of this kind generates positive attitude in return.
Key Lessons from "Fish! Tales"
1.      Play: People Like Games and Working Should Be One
2.      Make Their Day: Provide Memorable Acts of Kindness
3.      Be There: Be Always Present
4.      Choose Your Attitude: Be Positive
Play: People Like Games and Working Should Be One
Playing is the essence of being a human. So, stop making your employees take working seriously. Provide them with a nice party-like environment. And they won't even notice they're working.
Make Their Day: Provide Memorable Acts of Kindness
Make your customers happy. Provide them with small acts of kindness. Do something they'll never forget. And if you can't think of something like that – do something they won't forget for at least a day. A hug, a smile, a cookie – you name it!
Be There: Be Always Present
People tend to disconnect from conversations. While disliking people who are not focused when they talk. Be unlike both of them: attentively listen and be always present in the moment.
Choose Your Attitude: Be Positive
There are many things we can't control. However, we can control how we react to these things. So, try to become a more positive person. And the world will become as positive. Or, to quote that old, feel-good song: "keep on smilin'/ and the whole world smiles with you…"
Like this summary? We'd like to invite you to download our free 12 min app, for more amazing summaries and audiobooks.
"Fish! Tales" Quotes
At the center of the incredible success of Pike Place Fish is the engagement of one person at a time.
Click To Tweet
In healthy workplaces, where people are free to be passionate about their work and accountable to their teammates, play happens naturally.
Click To Tweet
Play must come from within and so you can only invite play.
Click To Tweet
When you learn you have the power to choose your response to what life brings, you can look for the best and find opportunities you never imagined possible.
Click To Tweet
The glue in our humanity is in being fully present for one another.
Click To Tweet



Just a regular guy with a knack for writing, and digital marketing.
Emir is the Head of International and SEO at 12Min. In his spare time, he loves to meditate and play soccer.