6 min read ⌚
A True Story of Murder in America
"Someone is killed nearly every day in Los Angeles County," reminds us Jill Leovy. And practically nobody is doing anything about it. Because it's usually blacks killing blacks.
"Ghettoside" is about one guy, John Skaggs, who did many things when another one, Bryant Tennelle, was senselessly murdered. And about how his actions can teach us what can be done in the future and what hasn't been done in the past.
Who Should Read "Ghettoside"? And Why?
As its blurb states pinpointedly, "Ghettoside" is a "masterly work of literary journalism about a senseless murder, a relentless detective, and the great plague of homicide in America." But, it's also so much more – it's a story about the forgotten ones and about the reasons why we forgot them.
People who want to understand the reasons behind this are welcomed to read "Ghettoside." Those who have developed a prejudice against black communities based on their homicide rates should make this book a priority read. Finally, supporters of police reforms will find here few essential arguments to use in future discussions.
About Jill Leovy
Jill Leovy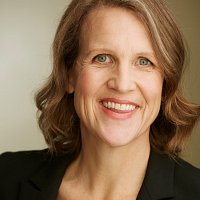 is an American journalist and editor.
She worked for "The Los Angeles Times" from 1993 to 2017, covering all kinds of topics before becoming a crime correspondent in 2002. Most recently, she wrote about cybersecurity and related subjects.
"Ghettoside" was published in 2015. It is Leovy's only book so far.
"Ghettoside Summary"
Here how the story originally went:
"Bryant Tennelle, 18, a young black man, was shot in the head in front of 1858 W. 80th St. near St. Andrews Street in Los Angeles. The assailant walked up to Bryant and shot him. He was taken to a hospital, where he died at 9:30 p.m. Friday, May 11."
After murdering Tennelle, the assailant ran down the street, jumped into an SUV, and vanished. According to Jill Leovy, there was a high chance that would have been the end of the story.
The reason?
It was a "ghettoside" murder, one of thousands and thousands of similar offenses of a young black man killing another. And, Leovy claims, as far as the American police forces are concerned, "ghettoside" murders are all about statistics; as if they have nothing to do with heartbroken mothers and grief-stricken sisters.
Tennelle's murder, fortunately, was not about to go down that easily. Especially not with John Skaggs, an LAPD detective who went far and wide to find the perpetrators. Finally, he did, so the Homicide Report was able to put the story to rest: