Ignited Minds PDF Summary
<1 min read ⌚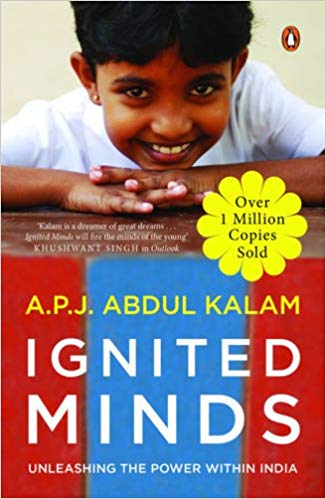 Those of you that don't know – this book has received wide acclaim mostly due to its exclusiveness. The author exerted himself in the effort to convey a message of sheer importance.
By creating a spark inside the hearts and minds of people, it instigated a change that India ought to follow.
Without further ado, let's see what is the fuss all about!
Who Should Read "Ignited Minds"? And Why?
Even Abdul clearly states that this book is mostly written for the young and brilliant minds of Indian society.
In other words, "Ignited Minds" revolves around the topic of transforming India's mentality by inciting the blossoming youth to take action.
We'll see what will happen in years to follow.
About A. P. J. Abdul Kalam
P. J. Abdul Kalam needs no introduction anywhere in India, and pretty much the rest of the world. He was designated as India's President from 2002 to 2007 and was hailed for his contribution in physics and aerospace engineering.
While giving a lecture, Kalam died at the age of 83. He left a legacy of valuable insights for Indians to follow, and as a result, he was buried with full state honors.
"Ignited Minds PDF Summary"
In the Preface, the author addresses the young Indian population, and it urges them to ignite India with their creativeness. Without question, India, as a developing country, has unlimited potential in terms of resources, education, business, energy, you name it.
Abdul Kalam pondered about India's recent decisions as a nation. What needs to be revolutionized, added, removed, achieved? It's a long-term process that has to be addressed as soon as possible. According to him, it is the attitude in Indians which hinders the prospect of prosperity.
The book ruminates on a lot of topics but starts with the most important one – peace of mind. Without it, no country can soar to new heights, and as a result, stagnation will prevail.
The Dream and the Leader
The author recalls the thoughts swarming in its head after the helicopter crash. On 30th September 2001 – Kalam and the crew in that chopper looked death right into its eyes when the helicopter's engines shut down in mid-air, and they started losing altitude, which resulted in a crash.