Kitchen Confidential PDF Summary
5 min read ⌚
Adventures in the Culinary Underbelly
Sadly, Anthony Bourdain is no longer among us.
Fortunately, his books will forever be.
And "Kitchen Confidential" is probably his best one.
Who Should Read "Kitchen Confidential"? And Why?
"Kitchen Confidential" is a delicious book and should be a treat for everyone who wants to get to know Anthony Bourdain a bit better.
"A delectably shocking banquet of wild-but-true tales," the book will also teach you what to avoid at a restaurant – and inspire you to gather the courage to learn what to order by yourself!
About Anthony Bourdain
Anthony Bourdain was an American celebrity chef and a bestselling author, recognized worldwide for his larger-than-life persona and caustic humor.
"A professional gadfly, bête noir, advocate, social critic, and pork enthusiast," Bourdain became famous with his 2000 book "Kitchen Confidential" before making a name as a food and travel documentarian via four exceptionally successful TV shows, of which "No Reservations" and "Parts Unknown" were the best-known and the longest-lasting.
Anthony Bourdain killed himself on June 8, 2018, while filming an episode of the eleventh season of "Parts Unknown."
"Kitchen Confidential PDF Summary"
On June 8, 2018, Anthony Michael Bourdain, one of the foremost and most admired chefs of our time, hanged himself in his room at Le Chambard hotel in Kaysersberg, France, the country where his culinary journey had once begun and the country whose food will forever leave a mark on both his taste and his food.
As always when an exceptional member of the human race leaves our planet, we have no other option but to cherish the memories with which he/she has enriched our existence and transform them into guideposts for the future.
Fortunately, Bourdain left many of them along the way, packed neatly in as many as four widely adored TV shows, five fiction books, and no fewer than eight nonfiction classics.
Released in 2000, "Kitchen Confidential" is Anthony Bourdain's first nonfiction book.
Part memoir, part behind-the-scenes investigation of the world of restaurants and restaurant kitchens, the book quickly became a "New York Times" bestseller and made Bourdain the star we so fondly remember.
Ever the honest – not to mention "the angry, cynical, snarky guy who says mean things on 'Top Chef,'" – Bourdain even made fun with the success of "Kitchen Confidential" in its 2010 follow-up "Medium Raw," describing himself as
A loud, egotistical, one-note asshole who's been cruising on the reputation of one obnoxious, over-testosteroned book for way too long.
But, even so, it was always painfully obvious to almost everyone who has ever had the pleasure of reading "Kitchen Confidential" that this was always a reputation of the rarest kind: a deserved one.
Bourdain's culinary story starts with his summer vacation to Europe as a young boy.
There he is first introduced to French food via a bowl of vichyssoise; a couple of fresh oysters and some tasty provincial food later, and Bourdain's senses will never be the same again.
However, it will take some time before Bourdain would finally have a chance to enter the vast, but very private universe of restaurant kitchens.
And, as it often happens in life, it will be due to chance!
Namely, while attending Vassar college, Bourdain got a job as a busboy at a Provincetown, Massachusetts restaurant. So, he was able to witness not only the subtleties of food preparation but also the strangely masochistic culture of kitchen work.
And he liked it!
Soon, it made a perfect sense to him to drop out of college and start pursuing a career in cooking. So, he enrolled at the Culinary Institute of America, from where he graduated two years later, in 1978.
His rise through the culinary hierarchy of New York City started at the Rainbow Room, the first of many restaurants he worked in while mastering his craft.
However, the painstaking process took the toll on him, exacerbating his self-destructive hedonistic behavior, parts of which he regretted to the end of his life.
However, some other parts he always considered important aspects of his personality, especially in view of his profession:
I've long believed that good food, good eating, is all about risk. Whether we're talking about unpasteurized Stilton, raw oysters or working for organized crime 'associates,' food, for me, has always been an adventure.
Bourdain's adventure will lead him to the famous Brasserie Les Halles, where, in 1998, he became an executive chef, retaining the position – whether officially or unofficially – almost to the end of his life.
Key Lessons from "Kitchen Confidential"
1.      Anthony Bourdain Loved the Restaurant Business
2.      Your Body Is an Amusement Park
3.      Some Food Tips from Behind-the-Scenes
Anthony Bourdain Loved the Restaurant Business
Ever since he tasted his first bowl of vichyssoise and, soon after, his first fresh oyster during a summer vacation in Europe as a young boy, Anthony Bourdain fell in love with food and the way a well-prepared dish could make you feel.
In "Kitchen Confidential" he repeatedly states that this is one of those loves which he is sure will never pass since it has been put to the test numerous times and never failed.
However, he has a warning for all you cooking enthusiasts out there: restaurant kitchens are not for hobbyists!
Which means: unless you are masochistic by nature and really love to become a chef, you better cook at home and pursue a different career.
Your Body Is an Amusement Park
When it comes to food – and, basically, everything else – Bourdain is all about adventure and indulgence.
Which means that, if you ask him, "vegetarians, and their Hezbollah-like splinter faction, the vegans… are the enemy of everything good and decent in the human spirit."
Because, in his opinion, "life without veal stock, pork fat, sausage, organ meat, demi-glace, or even stinky cheese is a life not worth living."
And, also, because
Your body is not a temple, it's an amusement park. Enjoy the ride.
Some Food Tips from Behind-the-Scenes
One thing you need never forget is that restaurants – regardless of whether the best or the worst ones – function just like any other business, i.e., they try to earn as much as money as possible.
So, when they can save some – they will do exactly that.
In real-world terms, this means don't ever order fish on Monday: it's most probably left over from the weekend; also, well-done beef is not the best, but the worst beef: restaurant chefs use overcooking to mask the original quality of the meat.
Like this summary? We'd like to invite you to download our free 12 min app, for more amazing summaries and audiobooks.
"Kitchen Confidential Quotes"
Good food is very often, even most often, simple food. Click To Tweet
No one understands and appreciates the American Dream of hard work leading to material rewards better than a non-American. Click To Tweet
Skills can be taught. Character you either have or you don't have. Click To Tweet
When I die, I will decidedly not be regretting missed opportunities for a good time. My regrets will be more along the lines of a sad list of people hurt, people let down, assets wasted and advantages squandered. Click To Tweet
I'm not going anywhere. I hope. It's been an adventure. We took some casualties over the years. Things got broken. Things got lost. But I wouldn't have missed it for the world. Click To Tweet


Our Critical Review
"Kitchen Confidential" is a deeply personal memoir, honest and hysterical to the bone.
It's also a gonzo investigation in the world of restaurant kitchens, which, coupled with Bourdain's unabashed style, was all the world crown him with the appellation "Hunter S. Thompson of the kitchen."
And, indeed, this book proves that he was – "one of God's own prototypes. Some kind of high-powered mutant never even considered for mass production. Too weird to live, and too rare to die."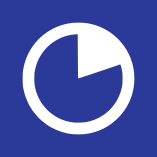 Learn more and more, in the speed that the world demands.