Nothing to Envy PDF Summary
<1 min read ⌚
Ordinary Lives in North Korea
Care to learn a bit more about the history of the most mysterious country in the world?
If so, welcome to North Korea, possibly the only developed nation "that has fallen out of the developed world."
Barbara Demick shares her deep knowledge of the country in "Nothing to Envy."
Who Should Read "Nothing to Envy"? And Why?
Nothing to Envy" is a rather curious book, written somewhat in the manner of Dave Eggers' "What Is the What. Meaning: it is a nonfiction book, but it has numerous fictional elements, if not in terms of facts, certainly in terms of style.
So, even though it's based from cover to cover on Barbara Demick's interviews with 100 real-life North Korean defectors – and especially focuses its attention on six of them – you can read much of it as if a fact-based novel.
Which, we believe, makes the book appealing to both historians and fiction-lovers alike.
Needless to add, those interested in North Korea's past and current ways of life and those who want to learn more about the destinies of its defectors will enjoy this book the most.
If you are one of them, be sure to check out "Without You, There Is No Us" and "Escape from Camp 14," two books which share many similarities with Demick's.  
About Barbara Demick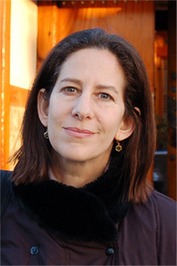 Barbara Demick is an American journalist, the Beijing bureau chief of the "Los Angeles Times" ever since a decade ago.
A correspondent for "Philadelphia Inquirer" in Eastern Europe between 1993 and 1997, Demick first reached prominence as the author of a series of articles following the lives of the regular people in Sarajevo during the Bosnian War.
These formed the basis for her first book, "Logavina Street," which was published in 1996. Though published a decade and a half later, "Nothing to Envy" is Demick's second book.
"Nothing to Envy PDF Summary"
If you look at satellite photographs of the far east by night," writes Barbara Demick in the first sentence of "Nothing to Envy," you'll see a large splotch curiously lacking in light. this area of darkness is the Democratic People's Republic of Korea.
In case you haven't seen one so far – and you wonder if Demick is exaggerating a bit – please, be our guest and see if you can find North Korea on this satellite photograph.
The strangest thing: this wasn't always the case! And it's not like North Korea never had an electrical network. In fact, just half a century ago, it's GDP per capita – which (never forget) doesn't mean quality of life as well – was about the same as that of its southern neighbor, the other Korea.
So, what happened in the meantime?
How did North Korea fell so spectacularly from grace?
Well, the truth is that its rise was kind of peculiar to begin with. North Korea was nothing more but an unimportant Japanese colony for the most part of the first half of the twentieth century.
Then came the Second World War and, then, the actual creation of two separate countries on the Korean Peninsula.
The reason?
Because the Americans and the Soviets said so!
In order to appease the Soviet Union, two American officers (Charles Bonesteel and Dean Rusk) divided the Korean peninsula along the 38th parallel for basically no reason whatsoever other than the fact that this parallel neatly divided the peninsula in half.
Three years later, both Koreas were allowed independence by the two superpowers, but neither of the two governments (the communist one led by Kim Il-sung and the capitalist fronted by Syngman Rhee) thought it just to control merely one part of the peninsula.
So, incited and helped by the Soviets, North Korea tried to occupy South Korea just two years after these two became countries, which provoked a counter-reaction by the United States and 15 other nations.
Three years later, the Korean War ended achieving next to nothing: the border barely moved in either direction, the 3 million victims – futile symbols of the absurdity of one of history's most meaningless conflicts.
After the war, Kim Il-sung divided the supposedly egalitarian communist society into three provisional categories: the selected loyal core, the indecisive few and the numerous and numerous hostiles.
Every North Korean citizen had to go through eight background checks before being assigned a certain status – or songbun – according to which he or she would later receive adequate responsibilities or even amounts of food.
Just like most of the other communist countries, Kim Il-sung introduced the cult of personality and an elaborate system of persistent ideological training which lasts to this day:
North Korea invites parody. We laugh at the excesses of the propaganda and the gullibility of the people. But consider that their indoctrination began in infancy, during the fourteen-hour days spent in factory day-care centers; that for the subsequent fifty years, every song, film, newspaper article, and billboard was designed to deify Kim Il-sung; that the country was hermetically sealed to keep out anything that might cast doubt on Kim Il-sung's divinity. Who could possibly resist?
North Korea's official state ideology is called Juche and is a variant of Stalin's revision of Lenin's original idea of a world communist revolution. It isn't merely "socialism in one country," but it's basically "socialism in only one country."
Namely, Kim Il-sung – who developed the ideology – firmly believed that the North Koreans don't need anybody to be great, and that, as a children's song from a 1970 film would later claim, that they have nothing to envy in the world:
It is in this idea of self-reliance that North Korean isolation was begotten. However, in time, things changed dramatically and suddenly it was the isolation that made sure that North Korea had no way of moving forward with the same government but by being self-reliant: "the strength of the regime," notes at one place Demick, "came from its ability to isolate its own citizens completely."
The trigger for the dramatic changes was, expectedly, the collapse of the Soviet Union. Without its help, the North Korean economy could not stay afloat.
Suddenly, North Korea had neither supplies nor electricity – in 1991, energy imports fell by 75%! – but did have large debts to both Russia and China.
To make matters worse, the last years of Kim Il-sung's reign were marked by few bad harvests, which meant that the first year after his death, the great North Korean famine – known as the Arduous March began.
During the next four years, as many as 3 million North Koreans died of hunger and hunger-related issues, more than one-tenth of North Korea's total population!
Kim Il-sung's son, Kim Jong-il, had to admit that North Korea suffers from a severe food shortage and in September 1995 a UN relief team entered the country.
Five years later, Kim Jong-il had to legalize the black market which emerged during the course of the famine, but it was too little too late: most of the North Koreans had realized that they were living in a lie.
And that's when they started defecting to (mostly) South Korea and China.
The stories of some of these defectors recounted in "Nothing to Envy" reveal that North Korea hasn't changed one bit even under Kim Jong-un whom you may know as the "little rocket man."
Key Lessons from "Nothing to Envy"
1.      In North Korea, You Are Defined by Your Songbun
2.      Juche Is the Official North Korean State Ideology
3.      The Majority of North Korean Defectors Are Women
In North Korea, You Are Defined by Your Songbun
Songbun – or officially chulsin-songbun – is the system North Korea uses to ascribe a social status to its citizens.
It works something like that "Nosedive" episode from "Black Mirror" only it's much more real and deep: North Koreans go through eight background checks which include an analysis of the economic history and the behavior of their direct ancestors and relatives!
In short, if your grandparent was a dissident – you are a potential enemy of the state.
Juche Is the Official North Korean State Ideology
North Koreans are taught that they are genetically predetermined to be the only egalitarian socialist country in the world.
Believe it or not, according to the official state ideology called Juche, North Korea has nothing to envy the world!
Of course it hasn't.
The Majority of North Korean Defectors Are Women
The easiest way to leave North Korea is if you sell yourself as a wife (read: slave) to a Chinese citizen.
75% of North Korean defectors have done exactly that!
Apparently, it's better to be a slave in China, than a free citizen of North Korea!
Now that we believe.
Like this summary? We'd like to invite you to download our free 12 min app, for more amazing summaries and audiobooks.
"Nothing to Envy Quotes"
Dogs in China ate better than doctors in North Korea. Click To Tweet
The more there was to complain about, the more important it was to ensure that nobody did. Click To Tweet
As her students were dying, she was supposed to teach them that they were blessed to be North Korean. Click To Tweet
The strength of the regime came from its ability to isolate its own citizens completely. Click To Tweet
Listening to South Korean television was like looking in the mirror for the first time in your life and realizing you were unattractive. Click To Tweet


Our Critical Review
A sort of a North Korean "Gulag Archipelago," "Nothing to Envy" juggles brilliantly between objectively recounting the history of North Korea and movingly telling the chilling personal stories of its victims.
A real "tour de force of meticulous reporting"!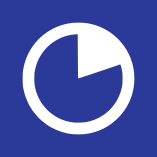 Learn more and more, in the speed that the world demands.