Paulo Coelho Quotes & Biography
6 min read ⌚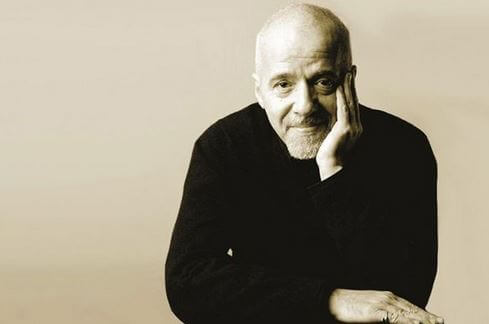 If the name Paulo Coelho doesn't ring any bells, perhaps you need to do some reading.
How to describe his style of expression? – All of his books fly in the faces of the conventional methods and embrace a path that is filled with uncertainty and adventure.
Paulo Coelho Biography
Paulo Coelho is a Brazilian-born writer, novelist, and dreamer. Same as everyone else, his parents had high hopes for him, and they sent him to a Jesuit school to follow in his father's footsteps.
From a young age, Paulo expressed his love for the sanctity of the written word, but his family was not supportive.
They tried to undermine his talent and passion for writing by imposing other traditional standards.
The culmination of his rebelliousness ultimately cracked wide open at the 17, when Coelho's self-examination and isolation contributed to him being locked in a mental institution.
He escaped on numerous occasions and was released by the time he was 20 years old. From today's perspective, Paulo doesn't blame his parents for their methods. He merely indicates that they were not aware of his potential and orientation.  
In 1980, he got married to Christina Oiticica – a Brazilian artist. Both of them together embarked on a journey to change their little world without necessarily neglecting their souls. Now, they reside in Genève.
In 1982, Paulo wrote his book first book – Hell Archives. These early years were not that great for Coelho, but his passion blossomed.
Afterward, or precisely in 1986, he hit the road with an intention to make the pilgrimage to Santiago de Compostela. A year later he published The Pilgrimage.
His best work arrived in 1988 when Paulo wrote The Alchemist or O Alquimista in Portuguese.
This may come as a shock to you, but the Alchemist doesn't fall into the category of split-second bestselling books. Published by a small publishing-house, it didn't have the effect Paulo was hoping for.
The real deal happened in France when in the 90s, the book became a bestseller overnight. Since then, it has been translated into more than 50 languages, capturing the attention of many readers worldwide.
He later wrote, Frases, Eleven Minutes, Brida, Veronica Decides to Die, The Fifth Mountain, The Zahir, Manual of the Warrior of Light, etc.
He is the receiver of many international rewards, for his immense contribution to society through bright ideas and pure wisdom. He continues to be an inspiration for many people all around the globe and has a huge base of loyal followers and readers.
Paulo Coelho Quotes – Top 10
No one can lie, no one can hide anything when he looks directly into someone's eyes.
Click To Tweet
Be brave. Take risks. Nothing can substitute experience.
Click To Tweet
Life was always a matter of waiting for the right moment to act.
Click To Tweet
When you are enthusiastic about what you do, you feel this positive energy. It's very simple.
Click To Tweet
When you want something, all the universe conspires in helping you to achieve it.
Click To Tweet
The more violent the storm, the quicker it passes.
Click To Tweet
You drown not by falling into a river, but by staying submerged in it.
Click To Tweet
Love is a trap. When it appears, we see only its light, not its shadows.
Click To Tweet
Writing means sharing. It's part of the human condition to want to share things - thoughts, ideas, opinions.
Click To Tweet
We have lost contact with reality, the simplicity of life.
Click To Tweet
All the masterpieces written by Paulo Coelho are etched into the hearts of many generations and continue in the same fashion. The key takeaways are elaborated in the text in a way that most people cannot absorb the criticism, deriving from each sentence.
We leave you to contemplate on this one, while we move on with more quotes extracted from the rich collection of Paulo Coelho.
It's the possibility of having a dream come true that makes life interesting.

When we love, we always strive to become better than we are. When we strive to become better than we are, everything around us becomes better too.

There is only one thing that makes a dream impossible to achieve: the fear of failure.

The secret of life, though, is to fall seven times and to get up eight times.

The simple things are also the most extraordinary things, and only the wise can see them.

Remember that wherever your heart is, there you will find your treasure.

No matter what he does, every person on earth plays a central role in the history of the world. And normally he doesn't know it.

Don't give in to your fears. If you do, you won't be able to talk to your heart.

Everything that happens once can never happen again. But everything that happens twice will surely happen a third time.

Intuition is really a sudden immersion of the soul into the universal current of life.
Now that she had nothing to lose, she was free.

I can choose either to be a victim of the world or an adventurer in search of treasure. It's all a question of how I view my life.

No one loses anyone, because no one owns anyone. That is the true experience of freedom: having the most important thing in the world without owning it.

The strongest love is the love that can demonstrate its fragility.

Life always waits for some crisis to occur before revealing itself at its most brilliant.

Don't listen to the malicious comments of those friends who, never taking any risks themselves, can only see other people's failures.

Profound desire, true desire is the desire to be close to someone.

I'm not a body with a soul, I'm a soul that has a visible part called the body.

In love, no one can harm anyone else; we are each responsible for our own feelings and cannot blame someone else for what we feel.

The universe only makes sense when we have someone to share our feelings with.
If you have a past with which you feel dissatisfied, then forget it, now. Imagine a new story for your life and believe in it.

Focus only on the moments when you achieved what you desired, and that strength will help you to get what you want.

Sadness does not last forever when we walk in the direction of that which we always desired.

Stop thinking about life and choose to live it.

Make whatever decision you wish but never forget one thing: all of you are much better than you believed. Take advantage of the chance that tragedy has given you; not everyone is capable of doing so.

Although I have the colors, only the Lord can mix them with such harmony.

All life battles teach us something, even those we lose.

Life is made of our attitudes. And there are certain things that the gods oblige us to live through. Their reason for this does not matter, and there is no action we can take to make them pass us by.

But no one can lose sight of what he desires. Even if there are moments when he believes the world and the others are stronger. The secret is this: do not surrender.

The Lord heareth the prayers of those who ask to put aside hatred. But he is deaf to those who would flee from love.
Quotes by Paulo Coelho – Brida
None of us knows what might happen even the next minute, yet still, we go forward. Because we trust. Because we have Faith.

Accept what life offers you and try to drink from every cup. All wines should be tasted; some should only be sipped, but with others, drink the whole bottle.

Nothing in the world is ever completely wrong. Even a stopped clock is right twice a day.

How much I missed, simply because I was afraid of missing it.

Don't bother trying to explain your emotions. Live everything as intensely as you can and keep whatever you felt as a gift from God. The best way to destroy the bridge between the visible and invisible is by trying to explain your emotions.

When you were in love, you were capable of learning everything and of knowing things you had never dared even to think, because love was the key to understanding all of the mysteries.

Finding one important thing in your life doesn't mean you have to give up all the other important things.

Being human means having doubts and yet continuing on your path.

Even if it is only for a matter of moments because those moments bring with them a Love so intense that it justifies the rest of our days.

The night is just a part of the day.
Final Notes
It's up to you to select the best ones and hopefully live your life according to them.
Paulo is aware of the importance of giving back to the global community. In return, he only expects to see a few happy faces – it's not lost to ask!!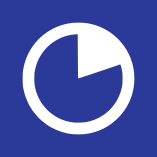 Learn more and more, in the speed that the world demands.