The Social History of the Machine Gun PDF Summary
6 min read ⌚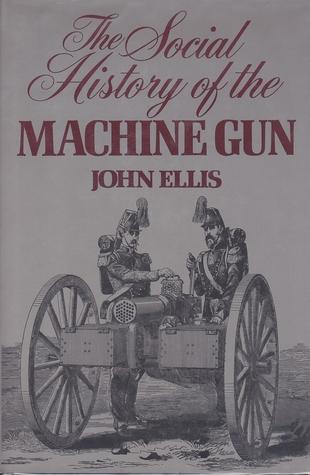 If a drink can profoundly change the world, then why shouldn't the same hold true for a gun?
A machine gun, to be more precise.
That's the cue for our summary of John Ellis' "The Social History of the Machine Gun."
Who Should Read "The Social History of the Machine Gun"? And Why?
John Ellis has been described by none other than Len Deighton as "one of the best historians" out there, so if you like to read historical books, be sure to check his full bibliography.
In this case, Ellis is masterful in recounting the social history of the machine gun from the 19th century to the present day in no more than 180 easily-read pages, which should make the book appealing even to those who care about history only in so far it gives them a neat fuller picture of the present world.
Of course, those who are interested in weapons and weaponry, should check this book out right away!
About John Ellis
John Ellis is an English historian.
He obtained an MA in International Relations at the University of Sussex before taking a PhD course in Military Studies at the University of Manchester.
He is the author of more than a dozen highly praised books, including "A Social History the of Machine Gun," "Brute Force," "Eye-Deep in Hell," "One Day in a Very Long War" and "The World War I" and "World War II Databooks."
"The Social History of the Machine Gun PDF Summary"
In 1861, just as the American Civil War got under way, the world had the unfortunate privilege to experience for the first time the monstrosity on this photograph.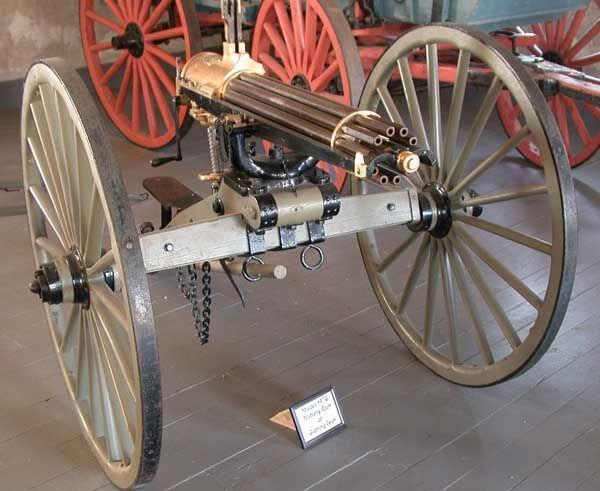 Its inventor, the American Richard Jordan Gatling, was a doctor by profession, and his idea behind creating a rapid-fire gun which is considered today the precursor of the machine gun, was a rather strange one.
Namely, since one machine gun could effectively substitute several soldiers, Gatling believed that his invention will reduce the size of the armies and, thus, reduce the number of war casualties.
"My gun," he noted" bears the same relation to other fire-arms that McCormack's Reaper does to the sickle, or the sewing machine to the common needle.