A Short History of Financial Euphoria PDF Summary
7 min read ⌚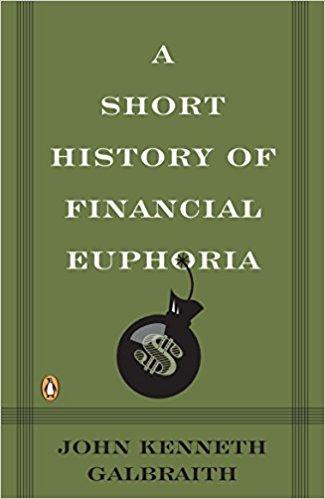 Ready for a new speculative bubble?
Because as John Kenneth Galbraith's "A Short History of Financial Euphoria" demonstrates, if there's one thing history has taught us it's that there will surely be one very soon.
Read ahead to find out why.
Who Should Read "A Short History of Financial Euphoria"? And Why?
In "A Short History of Financial Euphoria," John Kenneth Galbraith offers "dourly irreverent analyses of financial debacle from the tulip craze of the seventeenth century to the recent plague of junk bonds."
Chances are you'll forget the origin and the effects of all of them in the blink of an eye, which will expose you to the manipulative schemes of charlatans and cons in no time.
Which is why it's all but necessary to not merely read, but also constantly reread Galbraith's 100-page classic.
About John Kenneth Galbraith
John Kenneth Galbraith was a Canadian-born economist and diplomat, one of the leading proponents of American liberalism of the 20th century.
A long-time Harvard faculty member and professor, Galbraith served in the administrations of four American presidents (Roosevelt, Truman, Kennedy, Johnson).
One of the few people to receive both the Medal of Freedom and the Presidential Medal of Freedom, Galbraith was USA's Ambassador to India under Kennedy and a widely respected public intellectual for the duration of the Cold War.
A prolific author, he wrote numerous books, including a few successful novels. His trilogy on economics – "American Capitalism," "The Affluent Society" and "The New Industrial State" – is still hotly debated and thoroughly analyzed.
"A Short History of Financial Euphoria PDF Summary"
There is nothing in economic life," writes John Kenneth Galbraith near the end of his "Short History of Financial Euphoria," so willfully misunderstood as the great speculative episode.
And this, even though on the face of it, everything should be quite plain and simple.
It all starts with a bidding war over some asset a few people believe is so rare and important that its value should only increase in the future.