Astrophysics for People in a Hurry PDF Summary
7 min read ⌚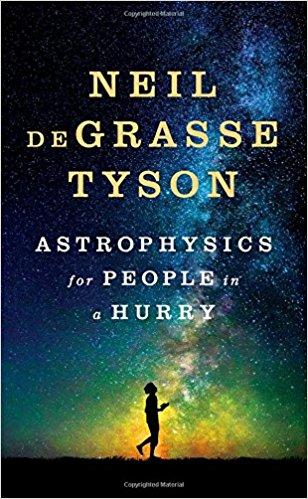 Are you in a hurry?
Do you, nevertheless, want to know something more about the universe you live in?
Well, then it's time for few lessons in astrophysics by none other than Mr. Neil deGrasse Tyson.
Ladies and gentlemen, presenting you the summary for –
"Astrophysics for People in a Hurry."
Who Should Read "Astrophysics for People in a Hurry"? And Why?
Carl Sagan – the man who made many people fall in love with science in the 1980s – had a habit of saying that astrophysics is the science of humility – in addition to science itself being a character-building endeavor.
Sagan's widely beloved successor Neil deGrasse Tyson believes in these very same things.
And he shares Sagan's exceptional capacity of making this clear via illustrative simplification of many seriously complex and even counter-intuitive scientific concepts.
Which is why "Astrophysics for People in a Hurry" is not only a book about people who don't have enough time to learn more about the universe but want to.
It's also about those who have time but don't want to.
In fact, if you ask us, it is especially about the latter.
About Neil DeGrasse Tyson
Neil deGrasse Tyson is an American astrophysicist, popularizer of science, and, since 1996, the Frederick P. Rose Director of the Hayden Planetarium, fully reconstructed during his tenure.