Benjamin Franklin Summary
6 min read ⌚
An American Life
If, as Carlyle says, "the history of the world is but the biography of great men," Walter Isaacson is surely one of the greatest modern historians. And the second man he chose to write about – possibly the greatest figure in American history.
A match made in heaven. And a warm recommendation for every American to read "Benjamin Franklin."
Who Should Read "Benjamin Franklin"? And Why?
At the end of his biography, Walter Isaacson says that Franklin is "the most accomplished American of his age and the most influential in inventing the type of society America would become."
So, if you are an American, "Benjamin Franklin: An American Life" should be your compulsory read for this month. However, "the First American" is only one of the things Benjamin Franklin was. Or, to restate this, Isaacson's biography should prove exciting to historians and political theorists, to scientists and inventors alike.
Finally, this book would be more than an interesting read for anyone keen on learning how exceptional individuals manage to change the world.
About Walter Isaacson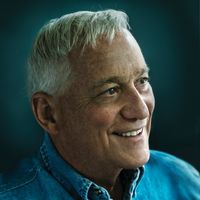 Walter Isaacson is an American journalist and author. He has been the CEO of CNN and Managing Editor of the "Time" magazine, which, in 2012, voted him one of the 100 most influential people of the world.
Isaacson is a Professor of History at Tulane University and a major modern biographer. In addition to "Benjamin Franklin," he has also written biographies about "Einstein," "Kissinger," "Leonardo da Vinci" and "Steve Jobs". We featured the last one on our list of the best 15 biographies in history.
Isaacson has also written "The Innovators" and "The Wise Men," which, loosely speaking, fall in the genre of "group biographies".
"Benjamin Franklin Summary"
Benjamin Franklin was… actually, there are two ways to end this sentence. And even Wikipedia couldn't make the decision – so why should we?
In fact, let's quote it:
Option #1: "Benjamin Franklin was an American polymath and one of the Founding Fathers of the United States."
We've used that word – polymath – four or five times so far in our summaries, so you already know what it means: a person with a very wide range of expertise. Or, as we would like to say, "a show-off", or "everything we'll never be."
So, what was Benjamin Franklin more specifically?