The Five Dysfunctions of a Team
5 min read ⌚
A Leadership Fable
The best way to learn something is through a story. That's why, upon realizing this, business writers started sharing their experiences through a new genre, the business fable.
And one of the most famous among them is, certainly, Patrick Lencioni's "The Five Dysfunctions of a Team."
Who Should Read "The

Five Dysfunctions of a Team

"? And Why?

You can't have a winning football team if you build it around exceptional individuals. A team of average players with a teamwork mentality will beat your team nine times out of ten.

If you wonder why, then you should read "The Five Dysfunctions of a Team." It explains the prerequisites of great teamwork, and the way you can turn your company from a haphazard mixture of lone wolves into an interpersonal heaven breeding cohesiveness and creativity at the speed of light.
About Patrick Lencioni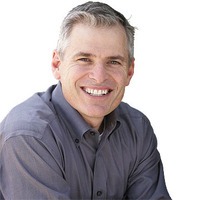 Patrick Lencioni is an American author and motivational speaker. He is the President of The Table Group, a management counseling company. Lencioni has written ten books on different aspects of business management, mostly focusing on the importance of teamwork.
He is most famous as the author of "The Five Dysfunctions of a Team" and "The Advantage."
Find out more at https://www.tablegroup.com.
"The Five Dysfunctions of a Team PDF Summary"
We've already introduced you to the "business fable" genre. We've read together some early examples such as "Who Moved My Cheese?" and "The One Minute Manager" as well as some recent ones such as "The Phoenix Project."
Now it's time for one of the most famous and enduring works in the genre: "The Five Dysfunctions of a Team."
In its bare essence, the fable concerns the fictional company DecisionTech, Inc. Its main characters include Kathryn Petersen, the newly appointed CEO, Jeff Shanley, her predecessor and cofounder, and a host of employees, such as: Jan, CFO; Nick, COO; Michelle, the Head of Marketing; Martin, the Chief Technologist; Jeff, the Head of Sales; and Carlos, the Head of Customer Support.
Through the stories of their day-to-day challenges and triumph, Lencioni manages to teach us few valuable lessons on what it means to be a functional team.
And he uses the best learning strategy: by reminding us the consequences of a dysfunctional working environment.
So, what are the five dysfunctions of a team?