5 min read ⌚
The Reckoning. The Rumble. The Revolution.
Of course most of them are going to tell you discover your weaknesses as soon as possible, because somebody is going to use them!
After all, it's a jungle out there! And when things get competitive, you're either intelligent and gain an advantage, or weak and lose everything!
Fortunately, there are authors like Brené Brown out there who would beg to differ. Book after book, she has tried to convince the world that it's good to be vulnerable and courageous to be weak.
And "Rising Strong" is not an exception – аs our summary will prove to you shortly.
Who Should Read "Rising Strong"? And Why?
One thing you can't take away from Brené Brown is certainly her openness and sincerity. In fact, that's the element which strikes readers primarily and profoundly. And, combined with her humor, it's what has resulted in her 2010 TED Talk being one of the Top 5 most viewed TED Talks in history.
"Rising Strong" is for everybody who has enjoyed Brown's "Daring Greatly" and "The Gifts of Imperfection". It's a book about those who are willing to let a little more tenderness into their lives.
But, above all, it's a great inspirational work about tackling the difficult times in your life. And about being compassionate to others who might not have the power to recover.
About Brené Brown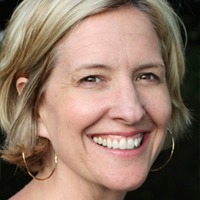 Brené Brown is a Research Professor at the University of Houston. She has spent most of her life studying the virtues of vulnerability and compassion. Because of this, she is considered one of the foremost experts on the roots of human connection.
Brown is the CEO of Brave Leaders Inc. She has written four #1 New York Times Bestsellers, the last one being her most recent book, "Braving the Wilderness."
"Rising Strong Summary"
If you know anything about Brené Brown, you probably know this: that she's great at storytelling and even better at coining mnemonics.
Do you remember the 3C sequence from "The Gifts of Imperfection"?
Of course you do! And you fire away instantly: the three Cs stand for courage, compassion, and connection!
Well, our dear little intelligent reader, Brown has another mnemonic in her new book. And this one is all about the letter R.