Competitive Advantage Summary
5 min read ⌚
Creating and Sustaining Superior Performance
Differentiation is a crucial segment that every company wishes to attain.
However, this concept doesn't only include maintaining a different set of products; it also reflects marketing positioning, focus, and long-term strategy.
Who Should Read "Competetive Advantage"? And Why?
A cost-effective approach for interpreting company's competitive options bridges, signifies what might otherwise be a crack between tactics and execution.
"Competetive Advantage" comes highly recommended for all people working (or wanting to be a part of) in certain companies – especially managers.
About Michael E. Porter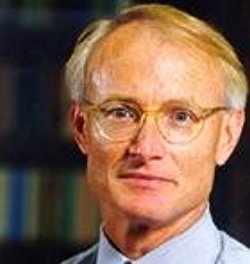 Michael E. Porter is a professor at the Harvard Business School – Institute for Strategy and Competitiveness, and an internationally recognized author of several books and a theoretician. He was born in Ann, Arbor, Michigan, United States in 1947, May 23.  
"Competitive Advantage Summary"
Generally speaking, globalization has produced a variety of new industries. The market didn't recognize the impact that these industries will have in years to come and as a consequence didn't pay much attention to them. Incurred costs manifest company's cost/benefit ratio, but that's not always the case.
Generating value surely means a lot more to businessmen than simply relying on a profit-oriented organization. Nowadays, companies fear the fierce competition emerging from the previously mentioned term- globalization.
Large enterprises invest a large portion of their retained profits on new systems, which focus on Integrating all activities linked to the company – to fight over this rivalry.
The value chain confuses the management of these organizations even in modern times. Still, you cannot merely rely on one methodology and use it in every industry; this effort will be meaningless.
Concentration on the value chain will enable the managers to get a more detailed overlook of the processes conducted by the organization.
All of these strategies are only beneficial if the executives follow a vision and have clear long-term objectives. With this in mind, managers can now start to identify product or service improvements and implement a solution that will create a real business value.
Customers are aversive and excited about a change at the same time. The company needs to apply certain trade-offs, and help the consumers to overcome the distrust towards the new commodity.
Then, there are "premium products" that people wish to purchase. However, if there is not a precisely defined Target Group, the products will struggle to reach their end users. For example, if you design expensive lingerie and your target customers are older women than probably the marketing campaign your department creates will experience a total collapse.
The reason for such devastating results is that the majority of your customers will likely be younger people – especially women. Surprisingly, many companies have a wrongly identified IBP.
This fantastic and magnificent work covers many aspects of conducting a proper competitive strategy. Michael Porter is no stranger to the management literature due to his numerous publications.
The book seems fresh and fact-filled as any other book published in recent time. The unparalleled quality of "Competitive Advantage" remains the same, even though 25 years have passed since the first edition.
The author's ideas give its readers an all-encompassing guide-tool that acts as a remedy in the hope of reaching success – living the real American Dream.
To establish a competitive advantage, corporations rely on activities which engage all organizational layers and create a synergy on all levels. Every entrepreneur is aware of how difficult is to manage a change-implementation process due to numerous reasons.
To motivate your employees or associates, make them engage more in the managerial part, compel them to learn and let them handle the responsibility of being a manager (even if they have a lower status in the company).
You cannot put two types of companies into the same basket if the first one focuses on cost differentiation and the other one on product uniqueness and value.
The most compelling evidence of this theory can be found in big corporations, where the management can precisely identify what the firm's differentiation strategy is. It also makes sense to either focus on reducing costs or improving profits, using the tools available on the market.
The two-way street alludes to all aspects of marketing and gaining a competitive advantage. The author disregards all the unproven theories and facts, and focuses on mentioning specific brands which entirely reflect the true meaning of the word – all-inclusiveness.
Despite the managerial and marketing aspect, this book encompasses a range of values which vary from basic marketing strategies to mind-games. Influence has always been a source of power, the companies in pursuance of that authority often make mistakes.
Key Lessons from "Competitive Advantage"
1.      Competitors help you grow
2.      Secrets of a good strategy
3.      Industry divisions and segments
Competitors help you grow
Being a part of a prosperous and risky industry is a real nightmare for new entrepreneurs and a true blessing for adrenaline seekers.
Don't be afraid of having a tough time on the market. Whether they are as good as your or better, this situation will help you grow on a personal and professional level.
Secrets of a good strategy
Conducting a "killer" strategy is a tricky business, firms need to look over the shallow and conventional perspective and turn to a more broader approach.
Funding such "journeys" takes time, effort, preparation and most importantly – source.
Industry divisions and segments
You have to realize that different industries have different priorities and unique needs.
During a recession, companies struggle to remain profitable, but if the management is skilled enough in designing the best possible strategy for that particular industry, the task will get a lot easier in a minute.
Like this summary? We'd Like to invite you to download our free 12 min app, for more amazing summaries and audiobooks.
"Competitive Advantage" Quotes
Potential sources of competitive advantage are everywhere in a firm. Every department, facility, branch office and other organizational unit has a role that must be defined and understood.
Click To Tweet
The cardinal rule in offensive strategy is not to attack head-on with an imitative strategy, regardless of the challenger's resources or staying power.
Click To Tweet
Defensive strategy aims to lower the probability of attack, divert attacks to less threatening avenues or lessen their intensity.
Click To Tweet
While competitors can surely be threats, the right competitors can strengthen rather than weaken a firm's competitive position.
Click To Tweet
Competitors are both a blessing and a curse. Seeing them only as a curse runs the risk of eroding not only a firm's competitive advantage, but also the structure of the industry as a whole.
Click To Tweet


Our Critical Review
This easy-readable and accessible guide gives access to tons of information related to the development and implementation of a competitive strategy. We assume that the knowledge people receive from the education system is not powerful enough to remain competitive in the world of entrepreneurship.
To sum it up, this book is a perfect fit for all people seeking a way to "swim" in the "business waters" – without "drowning".


Just a regular guy with a knack for writing, and digital marketing.
Emir is the Head of International and SEO at 12Min. In his spare time, he loves to meditate and play soccer.