6 min read ⌚
The Evolution of Human Sexuality
"Why Is Sex Fun?" is a book about sex!
That's it: you're all hooked up now!
We're gussing there's no need for an introductory paragraph.
Who Should Read "Why is Sex Fun"? And Why?
A good way to answer this question is by giving an answer to its opposite: anyone who thinks that the title "Why Is Sex Fun?" isn't interesting enough shouldn't leaf through the pages of this book. And, in this summary, we'll try to make even those five guys out there reconsider.
About Jared Diamond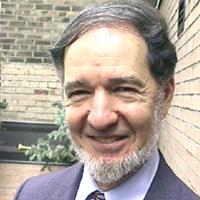 Jared Mason Diamond is an American polymath (physiologist, geographer, ecologist, biologist, anthropologist) and the author of many popular science books, such as "Collapse," The World Until Yesterday," and the Pulitzer-Prize winning "Guns, Germs, and Steel."
A professor of geography at UCLA, he was recently ranked as the 9th most influential public intellectual in a joint poll by "Foreign Policy" and "Prospect". Read more at his personal website: http://www.jareddiamond.org
"Why is Sex Fun Summary"
It's just like that old Salt-n-Pepa song says:
And, boy, there's so much we need to talk about it! A good place to start is certainly the one you've never even thought about a single second of your life. Now – wait a second – how should we phrase it?
Let's pick up a trick of Jared Diamond's book and try asking you something from the perspective of your dog. We'll even try to use its dog language:
"Woof, master, woof! I have a question for you, bow-wow… now, ruff, why are you doing it so weird?"
"Weird?!," you shriek in disgust, still bamboozled at the fact that your Golden Retriever can talk! "It's you who's the weird one, Buddy! You have sex in public with whoever you want!"
Cue the sound of a mic drop. You smirk in victory.