6 min read ⌚
The Evolution of Human Sexuality
"Why Is Sex Fun?" is a book about sex!
That's it: you're all hooked up now!
We're gussing there's no need for an introductory paragraph.
Who Should Read "Why is Sex Fun"? And Why?
A good way to answer this question is by giving an answer to its opposite: anyone who thinks that the title "Why Is Sex Fun?" isn't interesting enough shouldn't leaf through the pages of this book. And, in this summary, we'll try to make even those five guys out there reconsider.
About Jared Diamond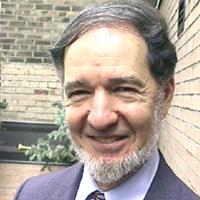 Jared Mason Diamond is an American polymath (physiologist, geographer, ecologist, biologist, anthropologist) and the author of many popular science books, such as "Collapse," The World Until Yesterday," and the Pulitzer-Prize winning "Guns, Germs, and Steel."
A professor of geography at UCLA, he was recently ranked as the 9th most influential public intellectual in a joint poll by "Foreign Policy" and "Prospect". Read more at his personal website: http://www.jareddiamond.org
"Why is Sex Fun Summary"
It's just like that old Salt-n-Pepa song says:
And, boy, there's so much we need to talk about it! A good place to start is certainly the one you've never even thought about a single second of your life. Now – wait a second – how should we phrase it?
Let's pick up a trick of Jared Diamond's book and try asking you something from the perspective of your dog. We'll even try to use its dog language:
"Woof, master, woof! I have a question for you, bow-wow… now, ruff, why are you doing it so weird?"
"Weird?!," you shriek in disgust, still bamboozled at the fact that your Golden Retriever can talk! "It's you who's the weird one, Buddy! You have sex in public with whoever you want!"
Cue the sound of a mic drop. You smirk in victory.
But, let's get that smile off your face.
In "Why Is Sex Fun?," Jared Diamond – and he's the expert about this – says that your dog is, in fact, very right. Not one single animal shares the human sex standards. It's us who are the weird ones in more than one aspect.
First of all, the human species is the only kind who has sex behind closed doors and with the lights out. Secondly, it is the only species which practices random sex, irrespective of whether the females are fertile or not. Finally, human males are the only animals which can go on having sex with a female even after impregnating her.
The reason?
Look at the title of the book: because sex, for humans, is a fun activity. And because nowadays it has very little to do with what it was originally all about: passing on your selfish genes.
Of course, this tells only a small part of the whole story. After all, it's evolution! So, even the fun has to be in some way related to reproduction.
And, indeed it is.
You see, even though some say that monogamy is counter-evolutive, we've evolved to be monogamous exactly because it was better for our genes. And it all started with ovulation in female humans.
Have you ever wondered why ovulation is hidden from view only in humans? It's there in plain sight even in our closest relatives. Just look at the baboons!
In fact, almost all animals have sex only when they know that sex may lead to pregnancy. Because of this, there are obvious signals who show when females are fertile in most of them. Somehow, human females evolved to hide this crucial fact from their male partners.
And get this: that's exactly how monogamy was born!
You see, human males had no way of knowing when it's the right time to have sex to impregnate females. So, they started having sex with the same female over and over again. And since they were able to have recreational sex, male humans gradually lost the desire to seek other females to copulate!
After all, how would they know if they are fertile? It made no difference to them whether they had sex with the partner beside them or the partner somewhere out there in the wild!
Moreover, you could even argue that staying had a comparative advantage in terms of their genes. Because, human females are physically connected with their children. Males are not: theoretically, they can leave the moment they impregnate a female.
And yet, they don't! Why is that?
Because, in humans – as in many other animals – males are the more muscular kind. They are the hunters who fight and they are the ones who can protect the females while they are breastfeeding. Leaving a female alone while breastfeeding may spell disaster both for her and your child.
Now, we know you don't like that much bodybuilders showing off their muscles, but there's an evolutionary reason why they do this.
And it's because men with muscles, in the eyes of your ancient female predecessors, were the Batmans to their Gothams. They offered them the best protection from the evil lurking around.
And, to them, that was the equivalent of love.
Key Lessons from "Why is Sex Fun"
1. Today's Societies Exist Because of Monogamy
2. You Live Longer Because of Monogamy… And Menopause
3. Size Matters… In a Way
Today's Societies Exist Because of Monogamy
Concealed ovulation was the reason why people became monogamous. Simply put, after invisible ovulation became the fad of the pre-homo sapiens times, the best chance for a human male to impregnate a woman was to have sex with a single member of the group as often as possible for at least few months.
Of course, this led to stronger bonds, which grew even stronger after impregnation, because, unlike other animals, humans are virtually helpless during the first few years of their lives. That's why monogamous families exist.
And that's the foundation for a human society.
You Live Longer Because of Monogamy… And Menopause
Both impregnating a woman and pregnancy itself are energy-draining processes. Studies have shown that the less they happen in a male or a female, the longer that male or a female lives.
Mice don't really have a choice: they spent all of their energy reproducing, because many of their children will. Their best chance at passing on their genes is by having as many children as possible.
In humans, it's the other way around: the more energy they save from the process of creating a baby, the more energy they have for raising it properly. That's why human females are the only animals which stop being fertile at a certain age.
They need to live longer and care for their children.
Size Matters… In a Way
Male peacocks have tails; human males have penises. In what way are they similar?
Well, evolutionary biology says that large and flashy tails should be detrimental to a peacocks' chances for survival. Then, why are they interesting to females? Exactly because of that. The bigger and flashier they are the more they say "hey, look how great I am: despite this disadvantage, I made it this far!"
It's the same with male penises. The more well-endowed a man is the more capable he is of producing healthy offspring. His words: "I'm so vigorous and fit throughout, that my body can focus so much of my energy on my reproductive organ."
So, in a way – sorry to disappoint you, guys – for a completely different reason, size does matter.
Like this summary? We'd Like to invite you to download our free 12 min app, for more amazing summaries and audiobooks.
"Why is Sex Fun" Quotes
Our standards of sexual conduct are especially warped, species-ist, and human-centric because human sexuality is so abnormal by the standards of the world's thirty million other animal species.
Click To Tweet
Perhaps our greatest distinction as a species is our capacity, unique among animals, to make counter-evolutionary choices.
Click To Tweet
Sex is costly in energy, time, and risk of injury or death
Click To Tweet
By the criterion of services offered to mates and children, males of most mammal species are good for nothing except injecting sperm.
Click To Tweet
We quickly sense who attracts us physically and who doesn't. That quick sense is based on 'sex appeal', which just means the sum of the body signals to which we respond, largely unconsciously.
Click To Tweet


Our Critical Review
"Why Is Sex Fun?" is part of "The Science Masters Series" – a fact which says many things about it. Number one: it's written by a leading scientist. Number two: it's written for the general audience. And number three: there's not one single alternative fact inside.
"Why Is Sex Fun?" goes many steps further: it's interesting, enjoyable, and enlightening. In fact, it has only one drawback: it's short. We, for one, could have read Diamond talking about sex for at least couple hundred pages more.


Just a regular guy with a knack for writing, and digital marketing.
Emir is the Head of International and SEO at 12Min. In his spare time, he loves to meditate and play soccer.