The One Minute Manager Summary
13 min read ⌚

MicroSummary: The bestseller 'The One Minute Manager' is an easy-to-read book that presents and illustrates how to use three practical managerial techniques: setting goals, praising positive behaviors, and reprimanding negative ones. It also includes many behavioral studies and helps the reader understand how these practices can help improve communication and relationships in or out of work.
The Quickest Way to Increase Your Own Prosperity
Quick:
In how many ways can you improve your life during the next 60 seconds?
Quite a few, it seems. (And you'll still have one second left.)
Ready to learn a few more?
"The One Minute Manager" is here just for you. Its title is no exaggeration: it aims to make you a better manager by taking just a minute of your time. (Or, better yet, three or four one-minute series).
Kenneth Blanchard and Spencer Johnson are considerate towards your schedule in one more manner. The book is fairly short, and even reading it from start to finish won't take too much of your time.
But, as always, we can do one better.
Because we have the summary.
Who Should Read "The One Minute Manager"? And Why?
"The One Minute Manager" has been lauded by so many people that not few have deemed it a classic. One of the essential books on management. Management 101.
So, to quote American television host and media mogul Merv Griffin, – "don't miss it." If you're a manager, that is. Because to everyone else, the book may seem like not much more than a very bad novel.
About Kenneth Blanchard and Spencer Johnson
Kenneth Blanchard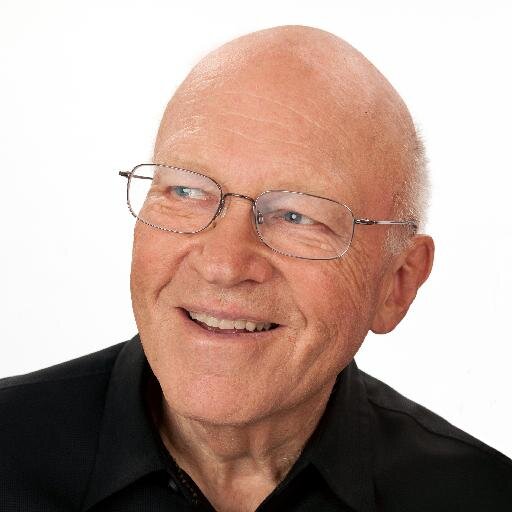 , Ph.D., is an American trainer, writer and management and leadership expert. After receiving an MA in sociology and counseling from the Colgate University in 1963, he obtained his Ph.D. in leadership from Cornell four years later.
He has – usually, co-authored – more than 60 books, many of which have become bestsellers. He is currently the Chief Spiritual Officer of the Ken Blanchard Companies.