The Tipping Point PDF Summary
14 min read ⌚
How Little Things Can Make a Big Difference
Some say that significant changes don't happen abruptly. For example, there are internal mechanisms which regulate if the name of a certain actress will become a popular choice among parents or not.
However, Malcolm Gladwell is more a butterfly-effect kind of a sociologist. In his opinion, disruptions happen all the time and they spread around like viruses. Because, just like avalanches, after they reach a certain tipping point, events suddenly turn into trends.
And there are numerous examples which prove this.
Who Should Read "The Tipping Point"? And Why?
"The Tipping Point" was Gladwell's 2000 debut and, just like many before us have noted, it was, ironically, the tipping point of his career. Suddenly, the "New York Times" staff writer became a name, and that name soon ended up on the cover of four more bestsellers in the two decades which followed.
So, not knowing Malcolm Gladwell today is not too dissimilar from not knowing, say, who Stephen Hawking is. He is another one of those few scientists whose words both matter and resonate among the general public.
Named one of the best books of the decade, "The Tipping Point" is one of those few scientific works which may act as a shortcut for the general reader to the complicated world of scholarship.
Don't read it only if you want to be left behind. It's a book for everybody.
About Malcolm Gladwell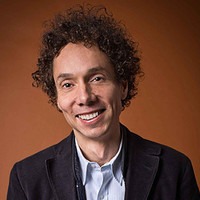 Malcolm Gladwell is an English-born Canadian author. He has worked for "The New York Times" since 1996. In 2000, he published "The Tipping Point" which became an instant success.
The book was followed by four more bestsellers: "Blink" (2005), "Outliers" (2008), "What the Dog Saw: and Other Adventures" (2009), and "David and Goliath" (2013).
In 2016, Gladwell created the podcast "Revisionist History," currently expected to enter its third season.
"The Tipping Point Summary"
The tipping point is the moment when a snowball turns into an avalanche.
It's the exact instant when a disease becomes an epidemic when an idea becomes a philosophy. It's what makes the difference between "oh, this looks nice" and "I got to have it, everyone has it!"
You know when you suddenly start seeing something that you either haven't noticed before or have noticed it but didn't realize its importance?