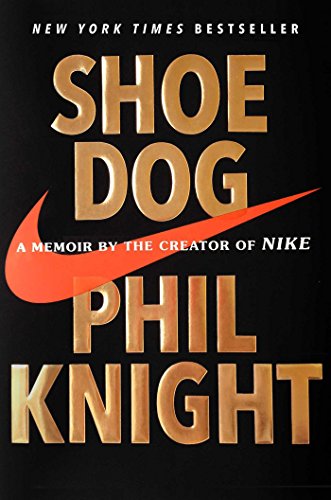 MicroSummary: In this work, Phil Knight, better known as Buck, tells his story about setting up the company and how it achieved success and over $ 30 billion in annual sales. Buck left college and decided to risk everything and start his own business with the help of his father. He started small and managed to establish himself and compete with the giant Adidas. Want to find out how Phil Knight built a billion dollar venture out of nowhere? Join the 12min team to learn this story and ABSORB our SHOE DOG SUMMARY!
A Memoir by the Creator of Nike
If you've set your mind on becoming an entrepreneur, Phil Hampson Knight is a name you should probably know by now. After all, in terms of net worth, he's not that far from Zuckerberg, or Brin and Page! In fact, he's the 28th richest person in the world!
And if that's not enough, there's a big chance that you'll wear his snickers later tonight.
Of course, we're talking about Nike's co-founder.
In his own words.
Summarized, to be fair.
Who Should Read "Shoe Dog"? And Why?
As its subtitle so succinctly states, "Shoe Dog" is a memoir written by the creator of "Nike" himself. And if that's not an advertisement enough, the book is also a "New York Times" bestseller.
All in all, a must-read for anyone who is interested to master the world of business, or to read another old-fashioned rag to riches story. (Or, if you allow, a quite modern "from $50 to $29.1B tale.")
Two things to be wary of, though. First of all, the book is not exactly a book brimming with practical advices. And secondly, it's much more personal than you would expect, mainly dealing with the early part of Phil Knight's career.
But, ultimately, whether you're launching a business or daydreaming about it, there's something for everyone in here.
About Phil Knight
Phil Knight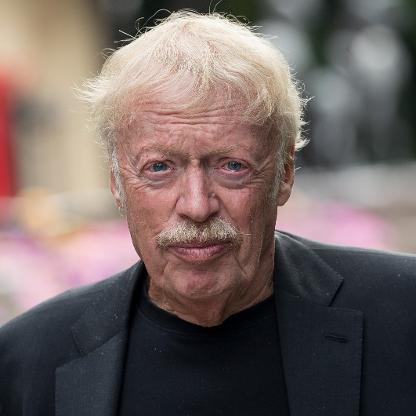 is the co-founder of Nike, Inc., the world's largest athletic shoes supplier.
He acted as the company's CEO for four decades between 1964 and 2004, serving as board chairman until 2016. He is the current Chairman Emeritus of Nike, and an owner of the stop-motion animation studio, Laika.
In addition, he's Oregon's most generous philanthropist in history, donating over $2 billion for his hometown.
"Shoe Dog" – translated often as "The Mark of Victory" and available in a Young Readers edition as well – is his first and, so far, only book.
"Shoe Dog Summary"
This is a book of memories.
And, as it usually happens with them due to our faltering memory, they are not exactly structured or consequential. Writing them on paper does help, but Knight doesn't make it easy for his readers, expecting them to know everything he does at all times.
Even more: supposing they'll be able to remember all of the names and their noteworthiness when they appear 50 or so pages later.
But, a summary is a summary for a reason. So, let's extract only the main parts of Phil Knight's 1962-1980 biography. More or less, that makes his memoir a story of one name, two companies, and three people.
Life In Oregon
The story began in 1962. Oregon was the kind of place where nothing significant happened, but it was still a good place to call home, Buck said. He was not sure what he wanted to be but knew he wanted to be successful.
His central fantasy was to become a successful athlete, but, unable to reach it, began to think about how he could make his work feel like an athlete's. He was convinced that this was possible and decided to pursue that goal, no matter how crazy it might seem to other people.
An Unusual Idea
Buck decided to tell his father about his crazy idea one morning. He had written a text about importing sneakers from Japan.
He planned to travel to Japan to investigate the viability of his idea and experiment with other cultures.
However, he needed his father's approval and financial aid to cover the costs. To his surprise, his father agreed, though it seemed more open to the tourist part of the journey than to the business idea.
The rest of the family did not support Buck. His grandmother argued that the Japanese were still nervous about the war and that he would risk arrest. His younger sisters did not seem to care much about their trip.
The following weeks were spent planning the trip, and he spent most of his time reading and gathering information about Japan. When he was not reading, he was running, his greatest hobby. Also, he also decided to call his classmate, Carter, to be his partner in the business.
It's 1962 and Phil Knight is on an after-graduation around-the-world trip. In November 1962, he visits the Onitsuka Company in Kobe, Japan. Fascinated by the quality of their shoes and, moreover, their affordability, he arranges a meeting with Onitsuka's executives.
They slept at friends' homes for many days and bought a ticket to Honolulu. Arriving at the first destination of the trip, Hawaii, they were charmed. Life there was much better than they thought, which is why they decided to stay longer than planned.
They got jobs selling encyclopedias and delayed going to Japan a little bit. They decided to rent an apartment, which cost $ 100 a month. Buck's shyness made it very difficult to sell the encyclopedias, and he decided to leave for Japan.
He tells them that he's a representative of Blue Ribbon Sports and that he's interested in buying the exclusive rights for distribution of Onitsuka's Tiger shoes in the western US.
But, what he doesn't tell them is the more interesting part and the stuff entrepreneur's dreams are made of.
You see, Blue Ribbon Sports is not exactly a company. It's a business operated by Knight in his parents' house. And he's not exactly a representative: he is, basically, the company. Many years before "Pre-Suasion," Knight pulls a trick out of Robert Cialdini's books on influence. And he does a heck of a good job!
The first two pairs of Onitsuka Tiger shoes are mailed by Knight to Bill Bowerman in an attempt to get an endorsement. He is the second most important person in our story, a legendary track, and field coach at the University of Oregon and trainer of more than 50 Olympians.
He is, also, the co-founder of Nike, Inc.
Because, once he receives the shoe samples Bowerman doesn't merely want to endorse them – he wants to take a part in selling them!
Soon, business is blooming and Onitsuka Tiger stops looking at Blue Ribbon Sports as an ally, but as a competitor. Cue the long legal struggles, and Knight's and Bowerman's attempt at Plan B: if they can't distribute high-quality low-cost athletic shoes, why shouldn't they create them themselves?
Fortunately, Plan B turns out to be even better plan than Plan A. And it is all due to Knight's entrepreneurship skills, and Bowerman's innovator's brain. Have you ever heard of the "Waffle Sole"? Well, Bowerman invented it.
And that's how "Nike" was born.
The First Full-Time Employee
With this growth, Buck received a letter from a man named Jeff Johnson, saying that he had liked the tennis a lot and that some people wanted to know where they could buy similar pairs.
Buck offered him a job as a salesman and Johnson resigned from his job to devote himself full-time to Blue Ribbon. At that time, running was not a very popular sport, and Johnson wanted to make a living selling sneakers, which was not easy.
However, he believed he could do that with Blue Ribbon.
By this time, Buck's bank was having problems with Blue Ribbon's accelerated growth.
The bank argued that Buck's business was expanding rapidly and could no longer be sustained with so little capital.
Buck was determined to expand his business and assured Onitsuka that he would be the best tennis distributor in the West.
Buck did not want to depend on the bank, and Onitsuka's delays in his deliveries were not helping. He had little time to sell the orders and at the same time paid his loan, so he started looking for another job if Blue Ribbon failed.
Buck got a job at Price Waterhouse and invested a large part of his paycheck into the Blue Ribbon, so the company kept growing.
Being an accountant, he studied the operation of other companies and thus learned about their successes and failures. He learned that the biggest cause of business failure was lack of capital.
Johnson had clients in 37 states. The company kept growing and soon needed a bigger office. Johnson was apprehensive, wondering what Buck's prospects were for Blue Ribbon.
Buck said Blue Ribbon would likely become a sporting goods company with offices on the West Coast and even Japan.
Buck also gave Johnson a sales target of 3250 pairs of shoes and, if he sold that number, would be allowed to open a new store. Johnson hit his target and Buck allowed him to open a Blue Ribbon store in Santa Monica.
Buck traveled to Japan and renewed his three-year contract with the Japanese and placed an order for 5,000 pairs of sneakers at a price of $ 20,000.
Trying To Capture Resources
As time went on, growing sales of the Blue Ribbon allowed Buck to earn a salary. As he had to sign a new agreement with Onitsuka, he traveled back to Japan and renewed the contract for another three years.
This three-year deal was short and inconsistent, and Buck thought about hiring a lawyer to take a look, but since time was short, he signed the contract.
He was focused on expanding his company despite little capital, and so he needed more money. Buck asked the bank to lend him $ 1.2 million, which it declined.
With that, Buck began looking for other sources of capital, and all he could do was get a friend to lend him $ 80,000.
Oh… we're running ahead of ourselves.
That's how a pair of great nameless shoes was designed. But, in order to be registered at the U.S. Patent Office, it had to have a name. It came into a dream of the first Blue Ribbon employee, Jeff Johnson, a day before the paperwork was filed.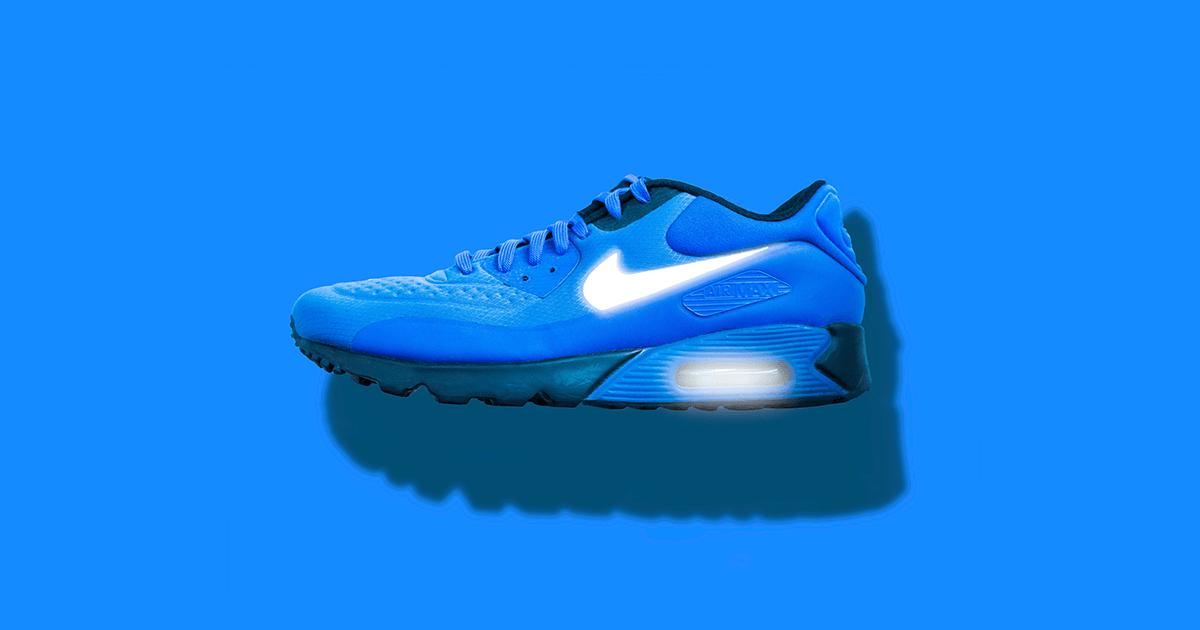 The Rise Of Nike
The Japanese company was not impressed with the growth of Blue Ribbon, but a bank offered them a small line of credit.
Buck was unhappy with his supplier and knew that his company needed a long-term solution for the manufacture of sneakers. He was advised to look for other tennis makers, and so he did.
He soon found a replacement for Onitsuka, a Mexican factory called Canada. He signed a new contract with Canada and then asked them for three thousand pairs of sneakers.
The new tennis company had developed a new design and a new name, Nike. As Blue Ribbon needed to increase its capital, then came the idea of making an IPO and sell shares of the company to the general public.
However, Buck thought early for an IPO and preferred to seek more loans, which could be converted into shares by creditors. Undaunted, he worried even more, as Canada's sneakers were not very good, which caused sales to drop quickly, leaving Buck looking for a better supplier.
Buck then met Nippon Rubber, and his employees agreed to do some samples before Buck made a bigger order.
The samples were of acceptable quality, and Buck ordered thousands of sneakers.
In 1972, the National Association of Chicago Sports Goods exhibition was born, and Buck's new tennis line needed to do very well.
At the show, the new Nike sneaker line manufactured by Nippon Rubber launched, but regarding quality, they were inferior to the competitors and only sold thanks to Blue Ribbon's reputation.
Already in the running tests for the 1972 Olympics, Blue Ribbon made Nike jerseys and donated sneakers to the athletes as a way to introduce the new brand. The hope was that athletes would continue to wear their Nike sneakers.
Consolidating The Brand Entering The Chinese Market
Still, in 1976, Buck received the visit of Frank Rudy and Bob Bogert, who brought a new design of running shoes, with an air bubble in the sole.
Buck was skeptical at first, but as soon as he heard that Adidas had turned down the two inventors, he decided to hire them and started using that design in some Nike sneakers.
That year, Buck sent employees to various college basketball and football teams in the country to sign sponsorship deals.
Nike continued to sign contracts with athletes and players, investing heavily in advertising and thus increasing demand for their sneakers.
In the middle of 1977, Nike's lenders wanted money, so they pushed the directors to make the IPO, the company's public offering.
As he thought about it, Buck received a letter from the federal government stating that Nike owed $ 25 million to the government, a situation that was resolved because of his connections to the government.
That year, Nike sales reached $70 million.
It was then that Buck met Chang, a man known for bringing American companies to the Chinese market. He advised Buck to write to the Chinese government since being invited was the only way to get a business to China.
The Chinese government then sent his invitation to Buck.
In China, Buck and his team met the old factories in the country.
Before returning to the US, Nike signed agreements with two other Chinese factories, and this made it the first US company to be allowed to do business in China in 25 years.
When they returned, the idea of the IPO resurfaced and was soon accepted. On December 2, 1980, Nike made its public offering of shares. The stock price was $ 22 on the first day.
Buck And Nike Today
Forty years later, Phil Knight became one of the largest billionaires in the United States and is no longer the CEO of Nike.
Nike sales are more than tens of billions. Nike clothes and sneakers are all over the world, and the brand has thousands of sponsored athletes.
Over the years, Nike has received some negative reviews about working conditions in its factories but made major changes to adapt and provide better work environments.
Nike opened factories in Saigon in Vietnam to help rebuild the country after the war.
In his memoirs, Phil learned that luck has a role in success, but hard work, good team, and determination are invaluable.
A Few More Insights
And it sure trumped what Knight and Bowerman had come up with: Falconbengaldimensionsix. (OK, that's few names jumbled into one, but you know how it is few hours before a deadline…)
And that's where the third person enters the story: Steve Prefontaine. A runner and a superstar. The second athlete to endorse Nike – after Romanian tennis great Ilia Năstase – and the first American to do so.
His story is remarkable in itself and we strongly advise you to read it. In the context of Nike, Prefontaine will always be remembered as the man who paved the way for, say, the Air Jordans.
And the man who started a long list of Nike sponsorships.
You know, the thing that led to you buying that now coveted pair of Nikes.
Key Lessons from "Shoe Dog PDF"
1. "Ask, and It Shall Be Given You; Seek, and Ye Shall Find"
2. Be as Zen as You Can Be…
3. …And Never Quit
"Ask, and It Shall Be Given You; Seek, and Ye Shall Find"
Sure, the verse comes straight from the "New Testament," but it's also a sentence in any entrepreneur's book! And Knight is no exception.
When he saw an opportunity with the Onitsuka Tiger shoes, he didn't want to wait. He went there fearless, as a representative of a one-man company. It didn't matter that Onitsuka was one of the oldest Japanese shoes factories.
It mattered that Knight wanted to create a future sports giant.
And he did.
Be as Zen as You Can Be…
When it comes to Knight's personal philosophy, he's an ardent believer in the power of Zen Buddhism. He has used it to overcome many obstacles and achieve his career goals. He firmly believes that his ego is his enemy, and he has often tried to do away with it in order to make a better decision.
Knight claims that these tactics have worked for him every time. And there's no reason why you shouldn't believe him.
…And Keep Running
Winston Churchill once said: "If you're going through hell, keep going." Phil Knight thinks the very same. His words are somewhat different (read them in the "Quotes" section), but the moral is the same.
In his opinion, this is not only a good advice. It's the best advice you can get.
And the only advice you really need.
Like this summary? We'd Like to invite you to download our free 12 min app, for more amazing summaries and audiobooks.
"Shoe Dog Quotes"
In the beginner's mind there are many possibilities, but in the expert's mind there are few. (epigraph, via Shunryu Suzuki)
Click To Tweet
Let everyone else call your idea crazy... just keep going. Don't stop. Don't even think about stopping until you get there, and don't give much thought to where 'there' is. Whatever comes, just don't stop.
Click To Tweet
I'd like to share the experience, the ups and downs, so that some young man or woman, somewhere, going through the same trials and ordeals, might be inspired or comforted. Or warned.
Click To Tweet
The harder you work, the better your Tao.
Click To Tweet
Have faith in yourself, but also have faith in faith. Not faith as others define it. Faith as you define it. Faith as faith defines itself in your heart.
Click To Tweet


Our Critical Review
"Shoe Dog" is not exactly what you would expect from a book written by the most powerful person in the athletic shoe business. There's neither flash nor tingles, neither overblown claims nor a juicy detail or two. So, if you're looking for Super Bowl parties, or MJ contract stipulations – do yourself a favor, and look elsewhere.
But, if you're looking for a more personal insight into the mind workings of a business magnate, you will probably find just about enough here. After all, Bill Gates endorses it! The book is divided into, more or less, standalone chapters detailing each year between 1962 and 1980, so you don't even need to read the whole book – just the years of your own choosing.
Whether Knight plans the second part of his autobiography, dealing with the more extravagant part of his legacy is not known at the moment. If he does, we 're guessing that the book will be an instant bestseller.
This one, for better or for worse, offers just a peak inside the life of a remarkable, but, even after this book, still somewhat enigmatic kahuna.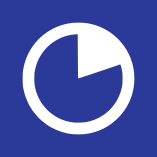 Learn more and more, in the speed that the world demands.