2 min read ⌚
Everyone has heard of Nike. Of course, you may have one in your closet. Do you know this iconic brand and creator's history?
In this work, Phil Knight, better known as Buck, tells his story about setting up the company and how it achieved success and over $ 30 billion in annual sales. Buck left college and decided to risk everything and start his own business with the help of his father.
He started small and managed to establish himself and compete with the giant Adidas. Want to find out how Phil Knight built a billion-dollar venture out of nowhere? Come with the 12min team to learn this story!
Life In Oregon
The story began in 1962. Oregon was the kind of place where nothing significant happened, but it was still a good place to call home, Buck said.
He was not sure what he wanted to be but knew he wanted to be successful.
His central fantasy was to become a successful athlete, but, unable to reach it, began to think about how he could make his work feel like an athlete's. He was convinced that this was possible and decided to pursue that goal, no matter how crazy it might seem to other people.
An Unusual Idea
Buck decided to tell his father about his crazy idea one morning. He had written a text about importing sneakers from Japan.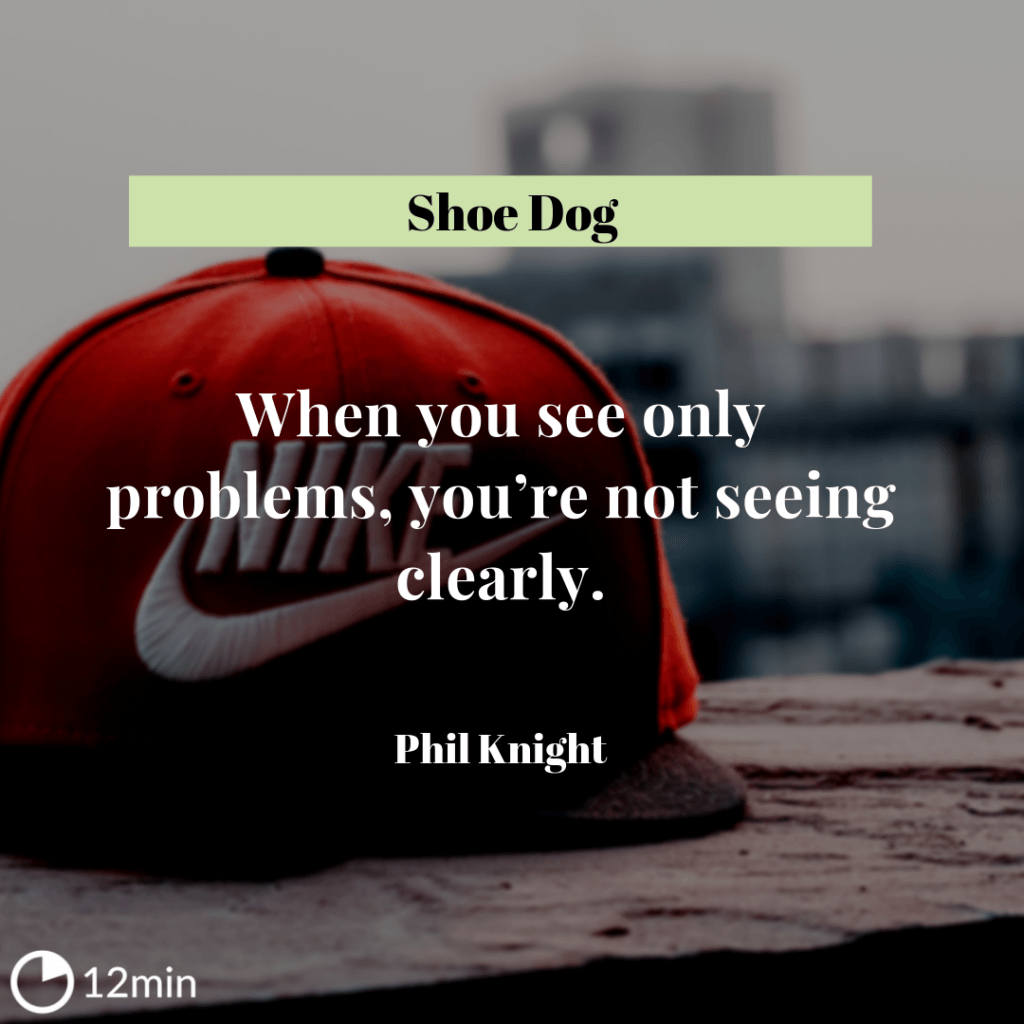 He planned to travel to Japan to investigate the viability of his idea and experiment with other cultures. However, he needed his father's approval and financial aid to cover the costs. To his surprise, his father agreed, though it seemed more open to the tourist part of the journey than to the business idea.

The rest of the family did not support Buck. His grandmother argued that the Japanese were still nervous about the war and that he would risk arrest. His younger sisters did not seem to care much about their trip.

The following weeks were spent planning the trip, and he spent most of his time reading and gathering information about Japan. When he was not reading, he was running, his greatest hobby. Also, he also decided to call his classmate, Carter, to be his partner in the business.

[blur]In September 1962, the two went to San Francisco. They slept at friends' homes for many days and bought a ticket to Honolulu. Arriving at the first destination of the trip, Hawaii, they were charmed. Life there was much better than they thought, which is why they decided to stay longer than planned. They got jobs selling encyclopedias and delayed going to Japan a little bit. They decided to rent an apartment, which cost $ 100 a month. Buck's shyness made it very difficult to sell the encyclopedias, and he decided to leave for Japan. Business In Japan On Thanksgiving, Buck left Carter in Hawaii and continued his trip to Japan. There he stayed in a terrible hotel, and luckily his father knew some people who helped him find a better place. After listening to his business ideas, his new friends directed him to some people who could teach him how to do business in Japan. Buck talked to the owners of a Tokyo company who shared their experiences in international business. He told them about his idea, and the Japanese company became interested. Buck then met with Onitsuka, a tennis shoe company.[/blur]