The New Social Learning Summary
5 min read ⌚
A Guide to Transforming Organizations Through Social Media
Real guide with remarkable social media characteristics to guide people interested in the organization development, training and growth.
If you are keen to digest this comprehensive analysis presented into a brief outline of the impact of Social Media – stay put.
Who Should Read "The New Social Learning"? And Why?
"The New Social Learning" is the book of "today" – meaning it is not ordinary, mediocre transcript. It is the voice of social learning and technology.
Tony and Marcia highly recommend their masterpiece to executives, managers, and human resources professionals because social media has now become one of the most important parts of marketing and business itself.
About Tony Bingham and Marcia Conner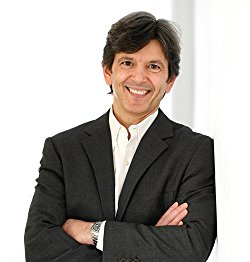 Currently, Tony Bingham has an executive role at the Association for Talent Development – (former name) ASTD. It is the world's largest association of professionals joined together to help those dedicated people in pursuit of talents.
Tony's professionalism is unquestioned after working with 130 people, a Board of Directors, and a massive network of volunteers in its company.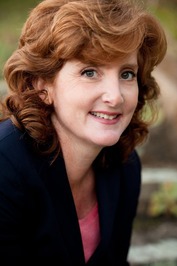 After years of working for different organizations, Marcia realized that now is the perfect timing – for her to become an emperor (metaphorically speaking). She spent time focusing on herself and upgrading her skills, leading to a revolution. Now, Marcia is a partner at Altimeter Group.
"The New Social Learning Summary"
The social media is some sort of a learning tool; in fact, you should employ it in your organization immediately. Managers must embolden their employees to resolve matter only on their behalf. Only afterward, it is possible to discuss issues which concern the entire community or business.
Your organization ought to lure investors, by doing that, the business will grow. The other part of growth is called technology or social media in this case. The company must come out victorious from the battle between itself and two basic assumptions – assumingly if the firm pursues a "brand" status and privileges:
Social media account or profile is a gem of the digital age. Its mission is best described as the ability to connect people, contribute to globalization and ease of interactions.
The real training and the process of conveying ideas occur only through expensive conventional education programs.
A flexible approach is people's only way to expand the shallow knowledge of technology; it is true that the internet is full of inaccurate information. The world evolves, changes every second, so if a company wants to be ahead of its competitors must adopt the newly invented social media approach to promote itself.
Such common sense methodology surely doesn't come as a surprise to many.
The users are bored with too much information (which continues to pile up). You ought to motivate your associates in ways that suit their life and learning style.
Different lifestyles, perspective, and opinions – is what makes the social media so unique. It allows you to create a profile, to share your interest not just as a person, but also as a business because customers love to communicate.
Social media has plenty of tasks, one of them is to answer questions – to satisfy your demands. The internet era provides the users with the perfect engine for natural and everlasting "social learning."
It prompts learning, whether you are in a classroom or hanging out with your friends. In other words, social media stimulates new social learning, through a platform for sharing information and interests – unobstructed by time or geography. "
The authors Tony Bingham and Marcia Conner convey a message, by giving their thoughts on the current social media "madness." The afterword is like a fairy-tale – they try to be in the middle by getting in-between "fine straight line…pessimists (who condemn the vast technological enhancement) and optimists (who express their excitement about the modification which prevails).
In either case, social media offers an abundance e-possibilities available to both customers and companies.
The authors display a quite, sophisticated method that entices the readers.
Are you worried about the costs?
"The New Social Learning" book clarifies some of the start-up costs as well as – how do they appear (both tangible and intangible).
The unpredictability of the market mostly affects the start-ups, which makes them more vulnerable to social change. 
However, even the smallest businesses have a chance to plunge into the depths of designing a brand with the help of literally thousands e-tools.
Back in the days, firms had the freedom to choose, whether they like to expand their presence on social media or not; today that is not a choice, it is mandatory.
Why Tony Bingham and Marcia Conner insist on making your startup journey more "social"?
Ask any successful businessman – To what do you owe their success?
Everyone will reply the same thing – dedication, ingenuity and most importantly adaptation. An entrepreneur must not have troubles with creativity; understand social learning benefits and rule the world.
Key Lessons from "The New Social Learning"
1.      Communication comes spontaneously
2.      Social learning as a tool for success
3.      Trust technology, become a restless person
Communication comes spontaneously
People communicate naturally; "collaborative digital tools" such as Google Docs or DimDim can assist organizations to nurture the harmony within the company.
Also, the technology allows and ensures that your work will be saved, so you wouldn't have to worry about a thing.
Social learning as a tool for success
Connecting People is one thing, sharing ideas and interacting is something else.
A business community without a social media presence is hopelessly exposed to failure.
You as a company should encourage your employees to create their social media profiles and begin a new chapter called "social learning."
Trust technology, become a restless person
What does it mean to become a participant in an online community?
It means to share your presence with the rest of the world. Companies ought to gain expertise in certain digital tools that can aid them in the communication process with their loyal customers.
Like this summary? We'd Like to invite you to download our free 12 min app, for more amazing summaries and audiobooks.
"The New Social Learning" Quotes
Training often gives people solutions to problems already solved. Collaboration addresses challenges no one has overcome before.
Click To Tweet
Social tools leave a digital audit trail, documenting our learning journey—often an unfolding story—and leaving a path for others to follow.
Click To Tweet
In a world of rapid change, we each need to garner as much useful information as possible, sort through it in a way that meets our unique circumstances, calibrate it with what we already know, and re-circulate it with others who share our…
Click To Tweet
People in organizations across the globe use social media to collaborate and learn.
Click To Tweet
Social media has arrived...get out of the way or get on board.
Click To Tweet


Our Critical Review
Tony and Marcia express their views openly (supported by facts) – if you wish to come across an exclusive piece of information about success, read "The New Social Learning" book. Social media can spread your story with lightning speed, provide access to social learning for your employees, help them share their experiences with others.


Just a regular guy with a knack for writing, and digital marketing.
Emir is the Head of International and SEO at 12Min. In his spare time, he loves to meditate and play soccer.