The New Social Learning Summary
5 min read ⌚
A Guide to Transforming Organizations Through Social Media
Real guide with remarkable social media characteristics to guide people interested in the organization development, training and growth.
If you are keen to digest this comprehensive analysis presented into a brief outline of the impact of Social Media – stay put.
Who Should Read "The New Social Learning"? And Why?
"The New Social Learning" is the book of "today" – meaning it is not ordinary, mediocre transcript. It is the voice of social learning and technology.
Tony and Marcia highly recommend their masterpiece to executives, managers, and human resources professionals because social media has now become one of the most important parts of marketing and business itself.
About Tony Bingham and Marcia Conner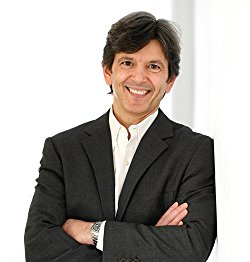 Currently, Tony Bingham has an executive role at the Association for Talent Development – (former name) ASTD. It is the world's largest association of professionals joined together to help those dedicated people in pursuit of talents.
Tony's professionalism is unquestioned after working with 130 people, a Board of Directors, and a massive network of volunteers in its company.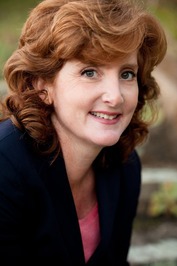 After years of working for different organizations, Marcia realized that now is the perfect timing – for her to become an emperor (metaphorically speaking). She spent time focusing on herself and upgrading her skills, leading to a revolution. Now, Marcia is a partner at Altimeter Group.
"The New Social Learning Summary"
The social media is some sort of a learning tool; in fact, you should employ it in your organization immediately. Managers must embolden their employees to resolve matter only on their behalf. Only afterward, it is possible to discuss issues which concern the entire community or business.
Your organization ought to lure investors, by doing that, the business will grow. The other part of growth is called technology or social media in this case. The company must come out victorious from the battle between itself and two basic assumptions – assumingly if the firm pursues a "brand" status and privileges:
Social media account or profile is a gem of the digital age. Its mission is best described as the ability to connect people, contribute to globalization and ease of interactions.
The real training and the process of conveying ideas occur only through expensive conventional education programs.
A flexible approach is people's only way to expand the shallow knowledge of technology; it is true that the internet is full of inaccurate information. The world evolves, changes every second, so if a company wants to be ahead of its competitors must adopt the newly invented social media approach to promote itself.
Such common sense methodology surely doesn't come as a surprise to many.
The users are bored with too much information (which continues to pile up). You ought to motivate your associates in ways that suit their life and learning style.
Different lifestyles, perspective, and opinions – is what makes the social media so unique. It allows you to create a profile, to share your interest not just as a person, but also as a business because customers love to communicate.
Social media has plenty of tasks, one of them is to answer questions – to satisfy your demands. The internet era provides the users with the perfect engine for natural and everlasting "social learning."