The Empowered Manager Summary
4 min read ⌚
Positive Political Skills at Work
If you expect that someone in a bureaucratic environment is going to empower you, you have put your hopes in a wrong place.
To be an object of empowerment, you have to become an independent manager and change the organization to suit your needs. In "The Empowered Manager," Peter Block shows you how you can use positive politics, vision, and autonomy, to create an organization in which you would enjoy working.
In the summary below, we will briefly cover the same principles.
It is time you stopped waiting for empowerment.
Read on and seize it by yourself.
Who Should Read "The Empowered Manager"? and Why?
"The Empowered Manager" presents a strategy that managers can use to prevent the uncontrollable organizational forces from casting them aside. The author lists advice on opposing bureaucracy and hierarchy.
Usually, people react in a wrong way when faced with their problems, and as a result often feel frustrated and trapped.
We recommend this book to managers who need a helping hand in creating a working environment in which they will enjoy thriving in.
About Peter Block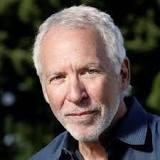 Peter Block is a writer and an organizational development consultant, with a career in the field for more than 25 years.
"The Empowered Manager Summary"
Lately, empowerment has risen as a noteworthy organizational goal. However, only a couple of associations truly figure out how to use its energy. Organizations do not generally empower people and, truth be told, it might be outlandish for them to empower anybody.
Why is that?
Because empowerment suggests respect and freedom. And, albeit many organizations say that individuals come first, few follow up on what they say.
Talking about empowerment without really empowering people works against corporate credibility and makes the idea of empowerment look like merely another management caprice.