Practice Made Perfect Summary
5 min read ⌚
The Discipline of Business Management for Financial Advisers
The resources management even today draws a lot of attention at a corporate level. Practice Made Perfect moved by that same trilogy, displays numerous tools for handling strategic issues, and troubles with the allocation of resources.
Our book summary endorses the same methods described by Mark C. Tibergien and Rebecca Pomering.
Who Should Read "Practice Made Perfect"? And Why?
Do you feel warmed up and ready to test your skills, and provide guidance in times of crisis? In general, not many classics can you help you on your way to enhance personally and professionally as this one.
As far recommendation is concerned, we prescribe this book to consultants, financial advisers, and owners. A piece of good advice occurs once every hundred years; perhaps this is the day when you witness that revelation.
About Mark C. Tibergien and Rebecca Pomering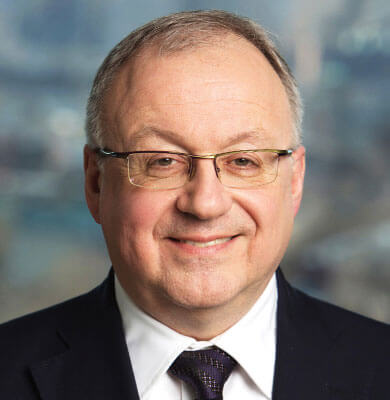 Mark C. Tibergien is a consultancy expert born in 1952. He heads a business consulting group and is also in charge of an accounting group located in Seattle.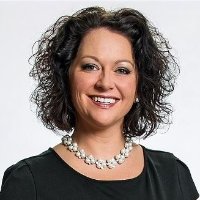 Rebecca Pomering has expertise in various fields including, management, consultancy, strategic planning, critical thinking, and as a financial advisor.
"Practice Made Perfect Summary"
Every well-designed functional equipment has its use if utilized correctly. The same theory works for a book or even a script. In other words, the practical stuff is more praised, then the theoretical because it's built on solid ground. In addition, authors Mark C. Tibergien and Rebecca Pomering, embolden the organizations to redesign their practices in order to operate more efficiently.
If you prefer another dimension we can go with – they are in fact the target group to whom these financial experts address. As independent consultants, with lots of capabilities, Mark and Rebecca offer services to companies deprived of business expertise. Years of consulting serves as a guarantee and proof of their impartial understanding of the world economy and the features it contains.
Here's the worst part:
Sound advice is hard to find; the companies operate with lower intensity unable to cope with the immense technological advancements. In reality, these corporations cannot resist the temptation to be one step ahead of everyone else and turn their heads towards outside experts to deal with such concerns. These individuals conduct a search and point out those major setbacks that obstruct the progress of the organizations.
Read on for more on Practice Made Perfect:
Assemble all the elements to improve the company's performance and disregard all myths linked to performance management. With enough financial support, you can buy your way out of any situation, but don't forget, when things get messy, almost every company relies on an unbiased investigation.
With this in mind, we gradually become more aware of the situation. A book filled with helpful methods, we offer the Practice Made Perfect Summary and outline the essential elements and tools such as the cash-flow calculator, practice-management assessment questionnaire, and others.
Practice Made Perfect presents the perfect recipe for success:
Managing a sector is a strict responsibility, coordination on a business level is even tougher. These layers require extra attention, financial expertise, consulting advice, performance evaluation, analyzes, etc. Even though it's challenging, if you intend to succeed, somehow having reliable sources of information should be priority number one.
Collecting these facts, or ideas will grant you the opportunity to exploit your potential. According to most managers success heavily depends on uncontrollable factors, such as market fluctuations, price elasticity, and environmental variables.
Did we miss something?
If you thought so as well, a bright future as a leader awaits you. Obviously, we fail to mention – the performance of every worker, or associate. Over time, the market becomes over demanding, companies begin to lose ground due to fierce competition, inputs variations and working atmosphere which leads to problems like recruiting new goal-oriented individuals. Squeeze every penny from the market and overcome this period!!
But how?
There are several elicitation techniques you can use, to gain insights into your clients' preferences, their demands. One of them is conducting a survey; you can also use interviews, JAD sessions, questionaries, observation, etc.
Surpass your competition, by offering commodities of unparalleled quality and build a long-lasting relationship, build on stable foundations. Anticipate the possible outcomes from this plan by taking into consideration various aspects.
In reality, you'll encounter obstacles that hinder your relationships with the clients. Don't be surprised to know that some of these are triggered by your competitors because in fact there are no hard feelings among opponents. Offer a full package, and enjoy the support. Beware of products which disclose production imperfections, don't give your competition a motive to surpass you.
Key Lessons from "Practice Made Perfect"
1.      Different perspective, and yet the same desirable outcome
2.      Be of value
3.      The traits of an essential worker
Different perspective, and yet the same desirable outcome
It's equally important to mention that while entrepreneurs are busy planning their next move, the solo players or consultants believe in making a difference while relying only on self-taught mastery and instinct for business change.
Be of value
Companies that excel at management are more prone to changes. Such occurrence gives rise to advisers, who deliberately avoid contact with consulting firms, and go on their own. Any judgment on our part would be misleading, so the ball is in your court.
The traits of an essential worker
It's best to use the PILLAR method, which underlines the features an employee needs to possess. Highly skilled leaders are aware that this approach is highly beneficial when it comes to hiring, promotion, and training. Having the "right man" for the job is the greatest asset in defeating your market rivals and gaining a competitive edge.
Like this summary? We'd Like to invite you to download our free 12 min app, for more amazing summaries and audiobooks.
"Practice Made Perfect" Quotes
Remember, the business is not your dream; it is the vehicle to help you achieve your dreams.
Click To Tweet
To evaluate productivity, you need to observe trends. Current numbers tell you a lot, but a downward movement in productivity over time sounds the alarm.
Click To Tweet
Measuring gross profit is a foreign concept for many advisers because owners of advisory practices tend to pay themselves what's left over after all expenses are paid in the business.
Click To Tweet
Without a clear understanding of the unique financial dynamics of your practice, there is no way to know if you're doing things right.
Click To Tweet
Many advisers simply do not have a balance sheet to monitor how they're managing assets and liabilities and, as a result, run the risk of hitting a wall.
Click To Tweet


Our Critical Review
Probably the best thing about this book is linked to the level of expertise shared through various applicable tips, regardless of the industry, or other factors.


Just a regular guy with a knack for writing, and digital marketing.
Emir is the Head of International and SEO at 12Min. In his spare time, he loves to meditate and play soccer.