The Steve Jobs Way Summary
5 min read ⌚
ILeadership for a New Generation
At first sight, it may seem a little too biographical, but as the reader moves forward, it will encounter a series of personal stories which explain Job's life in all aspects. William L. Simon and Jay Elliot analyze and demonstrate Steve Jobs's visionary approach, and Wozniak's technological ingenuity, -co-founders of Apple INC.
We summarize the main events, that really left a mark on Job's path to success.
Who Should Read "The Steve Jobs Way"? And Why?
"The Steve Jobs Way" is an honest, exclusive and straightforward book that follows Jobs' challenges, defeats and successes through life.
This book is not all about the products because that comes secondary.
The actual purpose is to make the reader feel trapped between its limitations and dreams. You'll be able to find the true meaning of life only if you cope with your fears and follow your dreams.
William L.Simon and Jay Elliot indirectly ask you- Are you the next Steve Jobs? – If this question makes you laugh, then probably this is not the right book for you. You are probably wondering why? – You don't have to be technophile or an engineer, but you must have a vision.
This book is intended for all those people capable of inner transformation. You have to trust yourself like Steve Jobs did because one day you'll look back and feel sorry because you didn't dare to follow your dreams.
About Jay Elliot and William L. Simon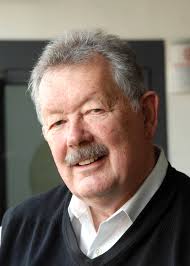 During the 80s Jay Elliot witnessed Apple's incredibly fast growth in the business world. His first meeting with Steve Jobs happened in a restaurant.
At that meeting, Steve immediately offered him a job, to which Jay accepted that offer. Their cooperation continued over the years where Jay even became a Senior Vice-President.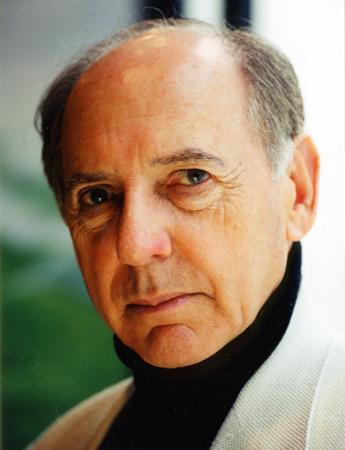 William L. Simon is an American writer and author of several best-selling books, including: "The Steve Jobs Way" one of the greatest books and bestseller on a global scale. He also worked for Washington Post and part-time for USA Today.
His resume is also enriched with interviews from the world's greatest medias – CNN, CNBC, BusinessWeek, New York Times, Wall Street Journal, Newsweek, and many others.
"The Steve Jobs Way Summary"
During the 70 or precisely 1971 a young 16-year-old boy named Steve Jobs an enthusiastic technophile met his fellow – the famous computer geek, philanthropist, electronics engineer and programmer Steve Wozniak.
What happened then?
Wozniak was known for his immense love of advanced technology and computers which impressed Jobs, who somehow sensed that perhaps he had finally found his perfect soul mate.
After a few years of working on separate projects, Jobs and Wozniak became long-term partners and founders of one start-up company – Apple Computer Inc, the company developed over the years reaching unimaginable heights of success.
Here's how all started:
According to many who knew them personally, different stories were spread about their hard-working mentality and true friendship.
They've supported each other in every circumstance. For instance, Wozniak had a lack of knowledge in entrepreneurship, but Jobs, on the other hand, had plenty.
Soon after Wozniak started building Apple's first ever computer, a series of needs emerged.
The Apple Launch:
One of them was the expensive Intel's DRAM chips that Apple at the time could not afford. Miraculously Steve Jobs was able to convince Intel about the seriousness of this project and the long-term mutual benefits that would follow if they receive those chips freely.
Steve Jobs the founder and CEO of Apple Incorporation once said: "We're here to put a dent in the universe.
Otherwise, we wouldn't be here". In the 21st century, all of the advanced computers and technologies have a specific version of the mouse-driven graphical user interface that Wozniak and Jobs developed and perfected.
The clear vision and excellent spirit behind all Macintosh computers, sophisticated iPods, iPhones, iPads transformed Jobs into a real American technological genius. By now you've probably heard of Jay Elliot- the former vice president at Apple who worked and made history with Jobs side by side.
Just before Steve Jobs passed away and left his legacy with the customers, his biography was written. This personal biography was relatively different than the ones we know. It was written by William L. Simon and Jay Elliot, people who knew Jobs personally.
The story of a real modern hero.
Enriched with all of his corporate achievements, attention to details and unique approach to life as a real leader. The biography comes recommended for all of those people who feel ready to ignite that entrepreneurship spirit – burning inside.
Key Lessons from "The Steve Jobs Way"
1.      Improve user experience
2.      The power of team energy and mutual trust
3.      Be a Man of principle
Improve user experience
Jobs always strived for one thing- the best user experience and feedback. That vision drove him in every creation that he and Wozniak made during their cooperation time.
He pointed out that Macintosh can provide the users with much more possibilities which can lead to a better overall user experience.
For the same reason, Steve insisted that the engineers should remove the cooling fan, which sounded too bad and caused a distraction. Even though some people even today think that Jobs made a mistake, in fact – he didn't lose anything.
The power of team energy and mutual trust
Jobs regularly spoke about the power of synergy and mutual trust. Sometimes even during the development process in the company, Jobs referred to his Mac engineers as his most trusted associates. Each employee was provided with a T-shirt with Jobs's single quote "Pirates! Not the Navy."
Be a Man of principle
Steve Jobs was a man of principle; he guided himself regularly by them. If you are not satisfied with no for an answer, your engineers will have no other option than to deliver you the technology product that you require. Seek for new opportunities, hire talented people and transform your reality in short time.
Like this summary? We'd Like to invite you to download our free 12 min app, for more amazing summaries and audiobooks.
"The Steve Jobs Way" Quotes
Remembering that you are going to die is the best way I know to avoid the trap of thinking you have something to lose. You are already naked. There is no reason not to follow your heart.
Click To Tweet
If you live each day as it was your last, someday you'll most certainly be right.
Click To Tweet
Have the courage to follow your heart and intuition. They somehow already know what you truly want to become. Everything else is secondary.
Click To Tweet
You can't connect the dots looking forward; you can only connect them looking backward. So you have to trust that the dots will somehow connect in your future.
Click To Tweet
I've been rejected, but I am still in love.
Click To Tweet


Our Critical Review
In our opinion, this book merits all the praises about its ingenuity, comprehensiveness, and style.
Written in an engaging way, we assure you, that you cannot find more reliable info about Steve Jobs.


Just a regular guy with a knack for writing, and digital marketing.
Emir is the Head of International and SEO at 12Min. In his spare time, he loves to meditate and play soccer.