The Leadership Pipeline Summary
5 min read ⌚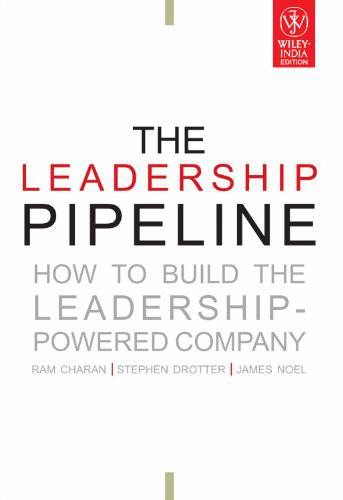 How to Build the Leadership Powered Company
The Leadership Pipeline is a practical piece of material, which underlines the obstacles a person must overcome in order to find itself in the desired position or role as a leader.
We move gradually and outline several principles in this summary, to help you get on step closer to real leadership.
Who Should Read "The Leadership Pipeline"? And Why?
This book reveals its hidden cause which conveys a serious message. The bottle is still floating, and we've long enough because finally, it has arrived at the coast.
Generally speaking, you are entitled to be a little skeptical, but once you give this book a chance – the perspective a real leader will instantly shift. An unexpected twist of fate, or perhaps not? We leave this matter to you and focus on several mind-blowing techniques to "get there."
All people passionate about leadership are the target group in this case.
About Ram Charan, Stephen Drotter & James Noel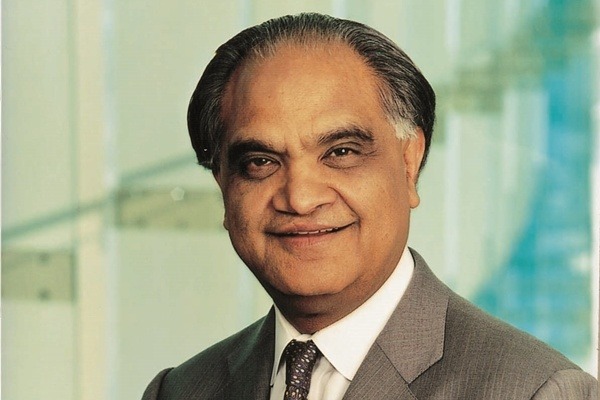 Ram Charan works or operates as an independent consultant and leadership expert. It's worth mentioning that he wrote Every Business is a Growth Business and Boards at Work.
James Noel same as his colleagues is an executive coach dwelling in New York City, and he co-wrote Action Learning.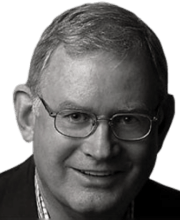 Stephen Drotter is a coach and an author who wrote "The Succession Planning Handbook for the CEO."
"The Leadership Pipeline Summary"
Even though the golden age of technology provides numerous possibilities, yet the organizations have shortages of real "difference-makers," "pulling the strings" kind of leaders. Arguably, these, so-called natural leaders are rare to find and even harder to produce. In other words, there is a significant deficiency, even in top-notch corporations, which opens a discussion linked to leadership.
It's probably ignorant to say – There is no school, training, or method which can do the job on your behalf. In fact, the development of a leadership potential emerges from a simple desire, an embedded spirit that is yet to grow. "The Leadership Pipeline" attempts to create a program, a step-by-by step guide to awaken, or ignite that passion and consequently improve productivity, efficiency, and other processes.
Let's start making magic:
Fortunately, many organizations endorse the theory – the right training and perfectly designed, development program can reduce these shortages. Nowadays, capitalism is gaining momentum, and every mistake can lead to collapse, a scenario that frightens even the most prominent brands worldwide.
That aside, let's focus on how to exploit or cultivate the of leadership potential:
In reality, very few people tend to get their hands messy and endure to come out on top as leaders. Perhaps, this sort of spirit hinders our leadership growth, and affect our decisions. Due to the escalating situation, individuals who excel at leadership will have no trouble leaving a mark in any industry.
Read on to grow professionally:
Sometimes, companies blinded by their short-term priorities, neglect the development as a foolish, and expensive idea. Nonetheless, imagine what would happen to an organization lacking long-term planning, critical thinking skills, and vision.  
Climb the ladder and become the leader your organization deserves to have. In a race against time, we offer The Leadership Pipeline Summary filled with valuable info and insights on the present concern.
Let's underline some critical passages which are an integral part of every leader's career.
Management of others

– After you've successfully passed the test as being able to supervise others, you are ready for the next step to becoming a top-notch leader.
The role of a general manager

– Until now, you've been in charge for regular workers, or associates, but managing managers is a complicated task and responsibility that requires a set of skills, not every "leader" has.
Functional management

– In brief, as soon as a person decides to enter into the practical management routine, it must be willing to provide accurate reports to managers of higher ranks. This passage is hardly achievable due to the fact that it demands certain expertise, and breadth of focus.
The responsibility of a business manager

– Even though, some leaders interpret this passage as a route to ultimate freedom, and unchallenged authority, it's highly demandable role. It integrates all functions, under the command of a single authority, which makes it harder to harmonize different sets of activities – performed by various people.
Integration of businesses

– The group manager is an underestimated position, despite the fact that it assists other businesses to leave a mark on the market. These managers don't receive a lot of credit for their contribution.
Managing an empire – Last but not least, managing an enterprise requires a unique set of values, not just skills acquired over the course of your career. Enterprise leader emphasizes long-term growth and prosperity but doesn't neglect short-term capacities either.
Key Lessons from "The Leadership Pipeline"
1.      The fruitful transition
2.      The Coaching Effect
3.      External factors
The fruitful transition
The most demanding part of this transition is whether you are prepared to push yourself to the limit and move your inside boundaries. Get your prize by being shrewd, and wise when managing a whole division of businesses, people, other managers, or enterprise.
The Coaching Effect
Coaching is synonymous with leadership, and yet highly independent. To put it in another way, Ram Charan, Stephen Drotter & James Noel, advise mentorship as a method of maintaining control of all processes. Evaluate success, and present it to your superiors – get the credit you deserve.
External factors
The watch effect indicates that pressure leadership is a phenomenon known to the majority of these leaders. Every move you make is being watched, regardless of how insignificant it may be. The society makes it even harder with all the tension, but a wise leader with its strategic thinking skills can solve this matter in a blink of an eye.
Like this summary? We'd Like to invite you to download our free 12 min app, for more amazing summaries and audiobooks.
"The Leadership Pipeline" Quotes
Maturity is a result of learning from success and from mistakes—in other words, learning from experience.
Click To Tweet
In fact, to be successful as a first-time manager requires a major transition for which many people are not adequately prepared. Perhaps the most difficult aspect of this transition is that first-time managers are responsible for…
Click To Tweet
Many business heads also feel that they're "going it alone"—they're receiving much less guidance from their boss than they did when they were functional managers.
Click To Tweet
Recent research suggests that "quality of management" is becoming an increasingly important factor in investor decisions. This may be because investors believe that a company that has a strong and predictable leadership pipeline is…
Click To Tweet
A common organizational mindset is to view jobs as 'work to be done' and not as developmental assignments.
Click To Tweet


Our Critical Review
The Leadership Pipeline is here to spark an argument, or debate to inspire a solution to this long-lasting leadership issue or deficiency. In all honesty, we can say that this book has a problem with repetitiveness, but still, it delivers first-class facts and info.


Just a regular guy with a knack for writing, and digital marketing.
Emir is the Head of International and SEO at 12Min. In his spare time, he loves to meditate and play soccer.