Long Walk to Freedom Summary
<1 min read ⌚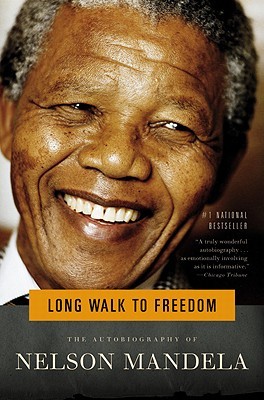 MicroSummary: "Long Walk to Freedom" is the 1994 autobiography of Nelson Mandela, detailing his ascent from an anti-apartheid activist and Robben Island-jailed terrorist, to ANC leader and a cultural icon. The only memoir published during Mandela's life, the book is a testament to the greatness of the first black president of South Africa.
The Autobiography of Nelson Mandela
Long Walk to Freedom PDF summary highlights the key moments of Nelson Mandela's life and his endeavor as the greatest freedom fighter of the 20th century.
Nelson Mandela's amazing, and heroic life not only that inspires, but also it educates because the terms "dignity" and "Integrity" are unfamiliar to some people.
Who Should Read "Long Walk to Freedom"? And Why?
Long Walk to Freedom has its roots buried deep beneath the surface. It will always represent the real victory against the apartheid, tyranny, and colonialism.
The history and tradition of African people are presented in a straightforward, transparent way so that anyone (no matter race, religion or nationality) will finally know the truth of the slavery process that endured for hundreds of years.
Even though today's world stimulates a different form of slavery, Mandela showed us that we must fight for justice.
What was his ideology?
His personal and political ideas are expressed in a way that only an aware, kind and compassionate reader would comprehend the true message. The real question is why white communities or nations also feel a sense of appreciation and compassion for Mandela?
That is your answer; we must put the complicated past behind us and focus on building strong mutual community. Although It may seem difficult to understand – people should stand up because even in the 21st, century we face different forms of stereotypes, racism, and cultural intolerance.
The book is intended for all people; you have the power to show the world that every human being deserves equal treatment.
About Nelson Mandela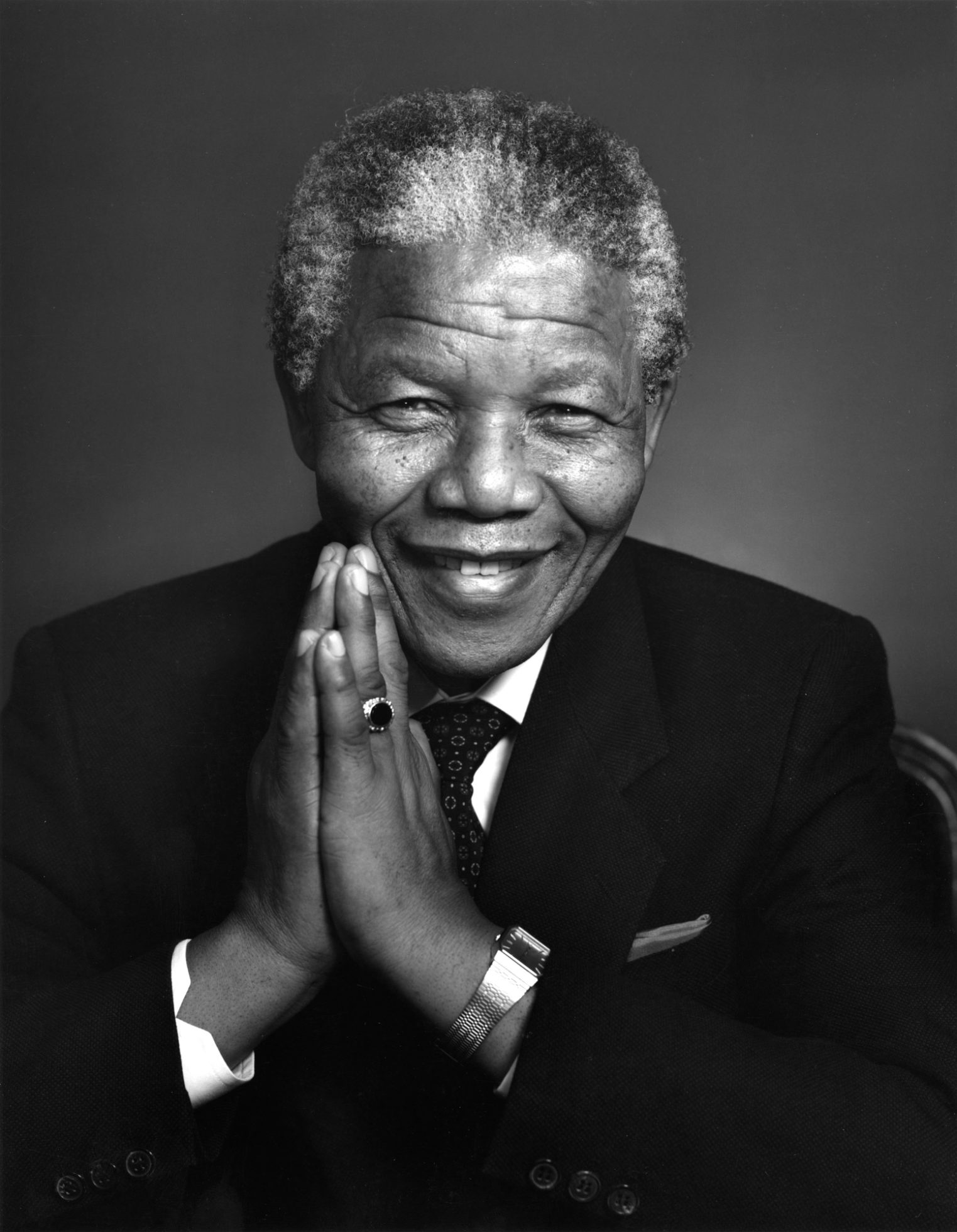 Nelson Mandela comes from a low-income family, but he has noble origins. He was born on 18 July 1918, 95 years later Africa's greatest politician, philanthropist, and freedom fighter died on 5 December 2013.
After spending 27 years in a prison cell, Nelson Mandela deservedly became South Africa's first ever black-president from 1994 to 1999.
"Long Walk to Freedom Summary"
Nelson Mandela was an anti-apartheid revolutionary born in a South African village on July 18, 1918. The birthplace of Mandela back in those days was known as Transkei region.
Mandela's name changed over the years, at first his father named him Rolihlahla, which in today's language can be translated as a "troublemaker." This nickname somehow proved prophetic because he was a member of a noble lineage.
Stay with us, for more on Mandela's journey to freedom:
His father was not only a part of the Xhosa nation but a chief of the Thembu tribe as well. During his childhood, Mandela was helping his family with the herd of sheep and tending calves. In those days Africa was still in the process of development. European countries colonized the continent which led to a massive hunger among the African population followed by an extreme poverty.
Mandela's diet was composed mainly of "mealies" (corn). Despite the difficult surroundings he managed to educate himself by attending a small schoolhouse in his village, often wearing improvised pants secured by a string which stretched around the waist area.
In early age, when Mandela was almost nine years old, his father and mentor died – leaving him alone to make his way through life.
He wasn't much of a patriot, as much as he was for justice. Learn more:
Those years were the toughest for him; he had lost his father, so his family decided that it is best for him to learn and live next to Thembu's acting regent in Mqhekezweni – a Chief Jongintaba Dalindyebo.
Dalindyebo insisted that Mandela should be a well-educated South African which will grant him the opportunity to be among the smartest people of his generation.
Here's the best part:
The studying process started at Healdtown, Wesleyan college in Fort Beaufort, and continued at the University College of Fort Hare, located in Alice.
During his time as a student, the Regent thought that it would be for the best if Mandela married the Thembu priest's daughter. Mandela didn't want anyone to decide on his behalf, so he ran away to Johannesburg.
From a reader's perspective, this amazing, magnificent account of Nelson Mandela's life story cause some deeper feelings to emerge. Mandela was not a South African freedom fighter; he was a fighter for justice, not just for South Africa. Mandela wanted to remove those apartheid chains that enslaved the African community.
Nelson distinguished himself through his ability to resist the temptation to adjust to the system that was evidently wrong. Even though the government officials tried to portray him as a violent revolutionary, he on numerous occasions stood up against violence even at the cost of his life.
From today's standpoint – Mandela will always be remembered as real a fighter who fought against oppression and exploitation of Africa.
Fighting for an equal society not just for his black countrymen but because it is the right of every human being in this world. 27 years falsely accused political prisoner tells his saga, of how the African National Congress struggled and succeeded to get him out of a prison cell.
He enjoyed full support from the people as they backed his ideas and methods. That popularity led Mandela to become the president of South Africa in 1994.
Key Lessons from "Long Walk to Freedom"
1. Charged with high treason
2. Difficult times and fight for righteousness
3. Mandela was a real leader
Charged with high treason
In the 50s, South African secret police claimed that Mandela was involved in a series of communist activities. During those days, 155 people (ANC leaders and Mandela among them) were arrested.
Charged with high treason, the prosecutors tried to convince the judge that Mandela and his companions conspired against the current government by trying to enforce communist leadership.
After a series of trials, the court found Mandela and the ANC officials not guilty.
Difficult times and fight for righteousness
Mandela prompted many black South Africans to join his fight for freedom.
Although Mandela despised weapons, militant groups had to be formed. His speeches and approach increased The ANC's popularity over the years.
The heat among the Africans was visible; the situation escalated to armed conflicts. Back in 1985, the government came with an offer, to free Mandela if he renounced his ideas and methods. Mandela refused that immoral offer, and the tense situation continued.
Mandela was a real leader
Nothing is finished, all the work remains to the next generations – he said. Mandela, also declared – "I haven't achieved anything yet."
His ultimate goal was "to liberate the oppressed people from the oppressor." Nelson Mandela, the central figure of liberty in the 20th century, passed away in 2013 knowing that his country is on the right track.
Like this summary? We'd Like to invite you to download our free 12 min app, for more amazing summaries and audiobooks.
"Long Walk to Freedom" Quotes
No one is born hating another person because of the color of his skin, or his background, or his religion. People must learn to hate, and if they can learn to hate, they can be taught to love, for love comes more naturally to the…
Click To Tweet
A Nation should not be judged by how it treats its highest citizens, but it's lowest ones.
Click To Tweet
And as we let our own light shine, we unconsciously give other people permission to do the same. As we are liberated from our own fear, our presence automatically liberates others.
Click To Tweet
Freedom is indivisible; the chains on any one of my people were the chains on all of them, the chains on all of my people were the chains on me.
Click To Tweet
I could not imagine that the future I was walking toward could compare in any way to the past that I was leaving behind.
Click To Tweet


Our Critical Review
There are no words to describe the life-path of one of the most prominent, brave, and moral figures of the 20th century. If you judge this book by its cover, you'll definitely make a mistake!!


Just a regular guy with a knack for writing, and digital marketing.
Emir is the Head of International and SEO at 12Min. In his spare time, he loves to meditate and play soccer.