The 21 Success Secrets of Self-Made Millionaires Summary
5 min read ⌚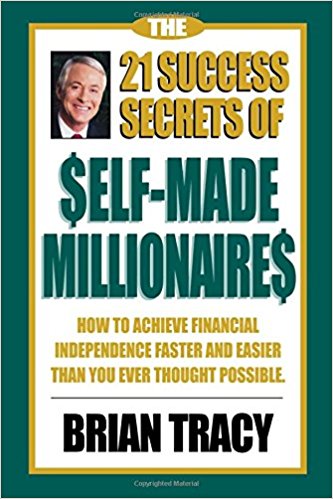 How to Achieve Financial Independence Faster and Easier Than You Ever Thought Possible 
As a matter of fact — an average American millionaire has come face to face with bankruptcy at least three times in its life. Moral of this fact— They're not afraid of failure, they believe in themselves.
We outline the essential keynotes that will drive you out of your confront zone.
Who Should Read "The 21 Success Secrets of Self-Made Millionaires"? And Why?
The first thing you need is certain principles; only an ethical person is ready to become a millionaire.
You probably think that vast majority of the millionaires are drug dealers, or murders so why an individual has to be moral?
Tracy vision consists of morality; it is not enough to be rich, you have to seek happiness, peace, and prosperity as well. – Get the full package!
About Brian Tracy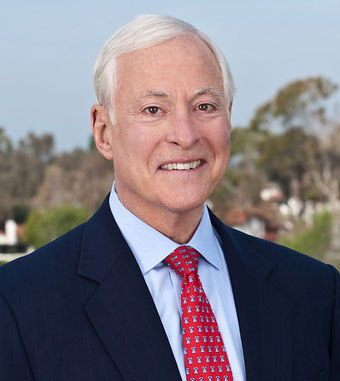 Brian Tracy was born In Charlottetown, Prince Edward Island – Canada on January 5th, 1944. Currently, he works as a CEO, an author and he is also a motivational speaker. It's worth mentioning that Brian is obviously the founder of Brian Tracy International, which grants him the privilege and credibility to talk about success, both inwardly and outwardly.
In the 80s Tracy started a business – Brian Tracy International Company, from that time till now, he has been in charge of supervising management activities. Annually his words are spread to thousands of people on topics related to self-help and motivation.
His writing career started successfully and continued the same way. Tracy is the author of several best sellers including The 21 Success Secrets of Self-Made Millionaires; Get Paid More and Promoted Faster, and Eat that Frog.
"The 21 Success Secrets of Self-Made Millionaires Summary"
We live in difficult times. Tracy's vision is unacceptable for some people because they cannot absorb his views due to the limitations, they've imposed on themselves. This kind of attitude reduces your chances of entering the "millionaire club".
Is that you ask of life?
Tracy's over simplicity acts only at your service, it's not his weakness because it encourages new entrepreneurs to dive deep into the waters of risk. If you haven't failed at anything, you haven't lived at all.
So why be afraid all the time?
You have to face the consequences of your choices and be aware when you commit to certain actions. It is not much to ask of course.
The ordinary people think the vast majority of millionaires inherited their wealth from their wealthy parents. The truth is quite the opposite. There are certain principles presented in this book; meant to educate and teach people about the healthy habits and practices of self-made millionaires not only from the U.S, but globally.
One fascinating research has shown Bryan, that the self-made millionaires differ from regular people because they repeat things often. If they fail, they'll start over and over again. That kind of mentality is the ticket to success and prosperity.
What?
If you asked them – What is your trigger? neither one of them would reply – money, or financial security but the inner pull to solve problems that occur among the people. As a consequence of the ability to address such issues, they earn money and indulge life as it is.
The people known as self-made millionaires who studied Brian Tracy's book are fortunate enough to be among the nine million people in the U.S. whose net-worth is higher than one million dollars. Nevertheless, this is not the end of it.
Annually the numbers are changing for the better, up to 20%. According to them, they've become millionaires using several secret strategies now available to everyone. Many economically successful people started their journey broke or financially weak. These so-called millionaires experienced a rough voyage, and approximately 3.2 times each millionaire was on the edge of bankruptcy.
They frequently failed over and over again before the right opportunities occurred in front of them and made them what they are today. You are probably familiar with the Law of Cause and Effect; the law analyzes the action and reaction effect. The only path to prosperity is doing what other successful entrepreneurs, artists, people in business, and athletes do. Out of this theory, a question arises.
How self-made millionaires spend their day?
Brian Tracy is a transparent individual who presents its latest list of successful strategies in, well-organized and concise chapters. These principles have to be followed; gradually, a person would feel that a step forward is made. One of the most important principles is the contribution to society.
Tracy doesn't confront its critics who point out – that sometimes, he overstates and oversimplifies things. (It is not necessary to argue with such honesty, because, simplicity is what we need). 
Key Lessons from "The 21 Success Secrets of Self-Made Millionaires"
1.      Don't be afraid; Dream Big
2.      Rely only on yourself
3.      Don't waste your talent

Don't be afraid; Dream Big
Who can disallow you to dream big, it can only exist as a thought in your mind? Visualize and imagine the life you would like to be a part of.
Money is not the only key element to happiness, but they are a necessary tool to gain some respect and reputation. You can practice by taking yourself 5-10 years in the future, see yourself somewhere, learn how to take what's yours and enjoy life.
Rely only on yourself
It is not right to blame yourself for everything that happens in your life, but it is your fault if you do nothing when a dangerous situation occurs.
Remember, the steer is in your hands. Don't take yourself to be employed even if you have a boss; you are the master.
Don't waste your talent
Person's mission starts from the day of its birth. An individual has to seek the real purpose of its existence.
Do you have a talent for something? Use it, don't be afraid, become unique. It is a shame to waste your talent; you are the creator of everything.
Like this summary? We'd Like to invite you to download our free 12 min app, for more amazing summaries and audiobooks.
"The 21 Success Secrets of Self-Made Millionaires" Quotes
Epictetus, a Greek philosopher, once wrote, "Circumstances do not make the man. They merely reveal him to himself.
Click To Tweet
THE FIRST SECRET of self-made millionaires is simple: Dream Big Dreams.
Click To Tweet
All self-made millionaires work, hard, hard, hard. They start earlier, they work harder and they stay later.
Click To Tweet
Your job is to develop a reputation for speed. Develop a sense of urgency. Develop a bias for action.
Click To Tweet
Your mind is like a muscle. It develops only with use.
Click To Tweet


Our Critical Review
We, on the other hand, are both thrilled and amazed by Tracy's book. As such we believe that any person especially businessmen who feel ready to take a new turn in its career will find it equally entertaining and informative. 


Just a regular guy with a knack for writing, and digital marketing.
Emir is the Head of International and SEO at 12Min. In his spare time, he loves to meditate and play soccer.