4 min read ⌚
How to Get Everything You Want – Faster Than You Ever Thought Possible
It seems like, we just can't get enough of this man! So, for the who-knows-which-time around – Mr. Brian  Tracy!
Once again teaching you how to get the most of life by setting the right goals the right way! And he couldn't have chosen a more straightforward title: "Goals!"
About Brian Tracy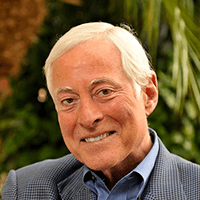 Brian Tracy is a Canadian-born American author, a heavyweight in the self-help division. He has written numerous bestsellers and has been translated into many languages. Some of his books we've summarized just for you: "Be a Sales Superstar,"  "Eat That Frog," "The 21 Success Secrets of Self-Made Millionaires Summary," and "Change Your Thinking, Change Your Life."
"Goals! Summary"
If you know anything about Brian Tracy, you probably know that he speaks from experience. A high school drop-out, he earned his money by washing dishes, cars, and floors, constantly going from job to job.
Then, he became a sales rep, but, obviously, the money didn't come easy in the beginning. Until, one day, he decided that enough was enough and he wrote down himself a simple, yet outrageous, goal: to earn $1,000 monthly in commissions only!
And, soon enough, what he wrote down – turned into reality! So much so, that one of Tracy's books ended up among our top 15 sales books of all time!
And if you don't believe him, just have a look at Jim Carrey talking about the very same thing on Oprah back in 1997.
Now, did we get your attention?
Just like Carrey says on the clip, it's fairly certain that you have something in you. The only problem is you haven't really got a hold of your potential.
Why?
Because you're all over the place! You're doing all different kinds of stuff, and you don't really know how you'll get to where you're going or even what your MITs are!
(By the way, MIT stands for "Most Important Things"; and if you didn't know that, you've probably haven't read this summary; you should.)