<1 min read ⌚
Are you in the sales business? If you're living in the United States, you're very likely to answer "yes" to this question. Because 1 in 9 Americans works as a sales rep.
But, as a book on this list suggests, the other 8 do this as well. Yes, that includes you, too! The only thing is that you don't know it yet. But, whether it's ideas or yourself, you're selling things on a daily basis.
And these 15 books are the best to teach you how your technique. Really. The best sales books!
#1. "How I Raised Myself from Failure to Success in Selling" by Frank Bettger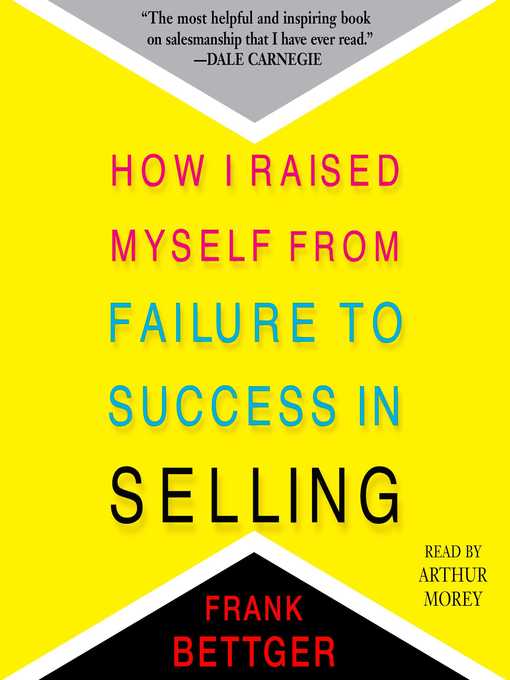 If you know Dale Carnegie – which we suppose you do – then we're sure that him endorsing Frank Bettger's debut book is a recommendation enough for "How I Raised Myself From Failure to Success in Selling".
If not – well, just look at the title! Who doesn't want a good success story?
And Bettger's is the ultimate one. At 29 he was a failed insurance salesman; however, at 40, he could have well retired. This book explains what he started doing differently.
And it covers everything from conquering fear and winning confidence to the seven essential rules for closing a sale.
#2. "Little Red Book of Selling: 12.5 Principles of Sales Greatness" by Jeffrey Gitomer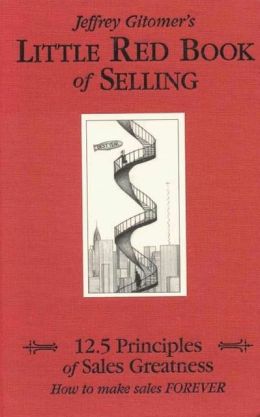 A college dropout with a background in languages, Jeffrey Gitomer doesn't sound like someone who'd author a sales bestseller. And yet he has – few of them, as a matter of fact.
The "Little Red Book of Selling" is the most famous and celebrated among them, both among regular salespeople and experts in the field. What's best about it is that it's more than accessible!
Just as its title suggests, it's small (both in terms of size and in terms of length) and unconventional as hell. There are amusing cartoons on almost every page and a mini-content before every chapter. And, boy, Gitomer's style is maniacally enthusiastic!
So much so, that even if you're not a salesperson, you might want to become one.
#3. "The Challenger Sale: Taking Control of the Customer Conversation" by Matthew Dixon and Brent Adamson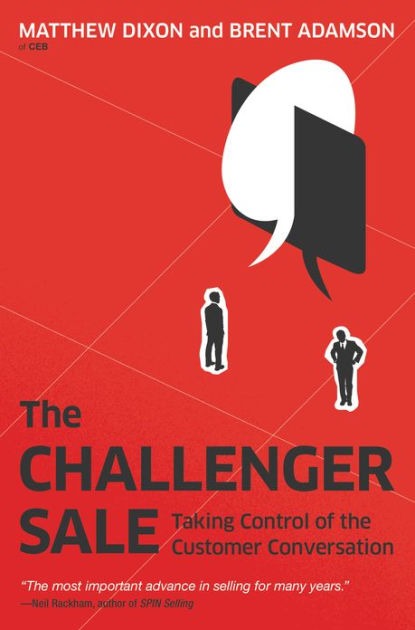 Dubbed "the most important advance in selling for many years," "The Challenger Sale" is an exceptional book. Its main idea: that the times have changed and that there's a better way to sell in the 21st century!
Matthew Dixon and Brent Adamson claim that there are five different types of salespeople: hard workers, relationship builders, lone wolves, reactive problem solvers, and challengers. So far, the science of selling has favored the relationship builders.
In "The Challenger Sale," Dixon and Adamson claim otherwise: it's the time of the challengers. And what's so different about them?
Read this book to find out.
#4. "Be a Sales Superstar: 21 Great Ways to Sell More, Faster, Easier in Tough Markets" by Brian Tracy
Brian Tracy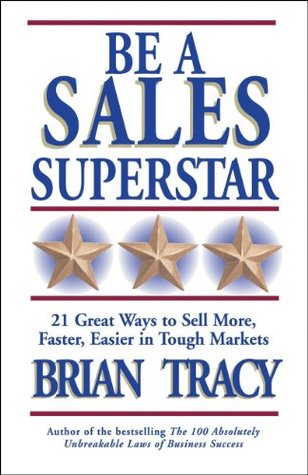 is somewhat of a legend in the field of self-help and sales books. He has authored more than seventy of them (if anyone counts), and most of them have been translated into many languages.
And, sure, you'll find his 1988 classic, "The Psychology of Selling," on most of the lists similar to this one. But, after we did some thinking, we decided that we'll opt for "Be a Sales Superstar" in ours.
You know why?
Because it's less theory and more practice. Because it's a straightforward manual and a great handbook for tough times and for busy people. And, finally, because it covers everything, from getting more appointments, to closing sales faster.
Tracy at his best.
#5. "The Science of Selling: Proven Strategies to Make Your Pitch, Influence Decisions, and Close the Deal" by David Hoffeld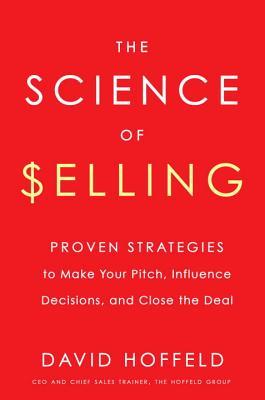 Selling is not really a science. And yet, David Hoffeld, chief sales trainer at research-based firm, Hoffeld Group, claims that, with the right advice, it can be!
In "The Science of Selling" he makes his case. Combining many findings coming from fields as diverse as social psychology, behavioral economics, psychology and neuroscience, Hoffeld explicates how our brains are preprogrammed to act in accordance with some external impulses.
And through anecdotes and personal experience, he delves into these external factors which trigger the right buying decisions.
He's on our list – as well as many others – so you can bet he does a great job!
#6. "The Sales Acceleration Formula: Using Data, Technology, and Inbound Selling to go from $0 to $100 Million" by Mark Roberge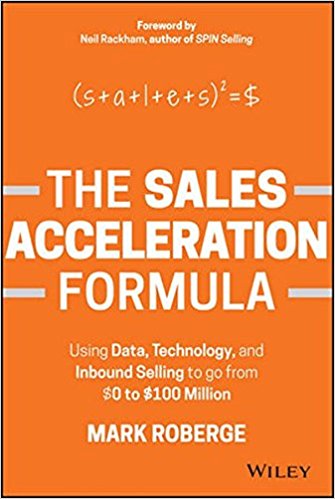 Talking about science!
Mark Roberge introduces into selling a word you'd only expect to see in the most exact sciences. Yes, formula! And he stands by his decision on each of the 200 densely written graphics-filled, data-driven pages of his book!
The main idea: selling is not an art, but a science. And just like any other scientifically proven experiment, you can reproduce the same results over and over again. Of course, the only prerequisite is to follow the same rules.
Roberge's are mostly interested in sales scaling – the most difficult part of business. And, more than mostly, work.
#7. "Secrets of Closing the Sale" by Zig Ziglar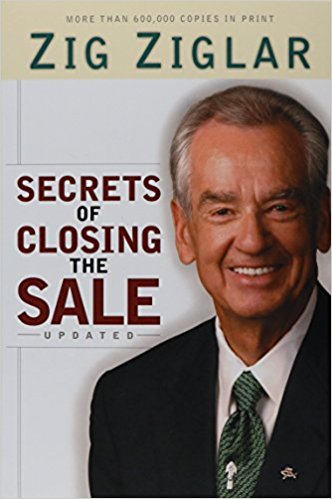 Recently deceased, Zig Ziglar was a world-renowned salesman and motivational speaker, an author of over 30 oft-cited books.
"Secrets of Closing the Sale" is much more than another book about how to get your buyers to say "Yes." It's a book which understands that selling is a part of your everyday activities. Because, as that great scene in "The Big Kahuna" taught us, most of the time we're selling reps.
And, whether it's ideology or merely talking someone into rooting for your favorite team, you need to find a way to convince other people to say "Yes."
"Secrets of Closing the Sale" is the right way to start.
#8. "To Sell Is Human: The Surprising Truth About Moving Others" by Daniel H. Pink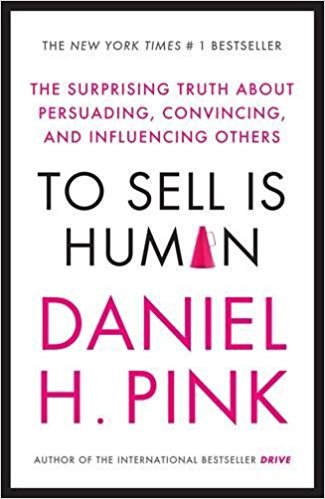 We've already featured Daniel H. Pink's "Drive" on our Top 15 Psychology book list. But, we couldn't resist including his "To Sell is Human" in this list as well.
He further expands on Zig Ziglar's idea that we're all sellers (and buyers). And to see where it would lead him, he rummages the Malcolm-Gladwell-way through a wealth of social studies and researches.
The result?
Hundreds of contra-intuitive insights you'd swear are total bonkers if not proven otherwise by Pink. And numerous rewritten rules in the sales bible.
Yes, including the ABC of selling!
#9. "Spin Selling: Situation Problem Implication Need-Payoff" by Neil Rackham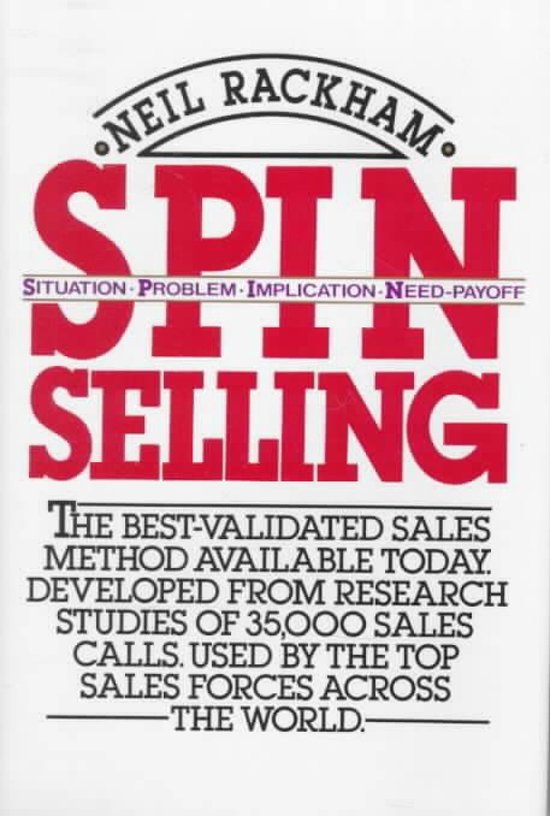 Selling small has been examined volume after volume; but selling big is an altogether different matter. And as far as it is concerned, a recent two-chaptered "Forbes" column by Jayna Cooke put it best: "If You Aren't SPIN Selling, It's Time to Start."
Why?
Well, because the author of "Spin Selling," Neil Rackham, has advised Xerox, Honeywell and IBM, and because his techniques have been employed by many other companies, since the publication of this book.
SPIN is a groundbreaking, paradigm-shifting big sales model, based on an extensive research covering over 35,000 complicated sales calls.
And you can acquire it by… well, first acquiring this book.
Like this summary? We'd like to invite you to download our free 12 min app, for more amazing summaries and audiobooks.


#10. "Influence: The Psychology of Persuasion" by Robert B. Cialdini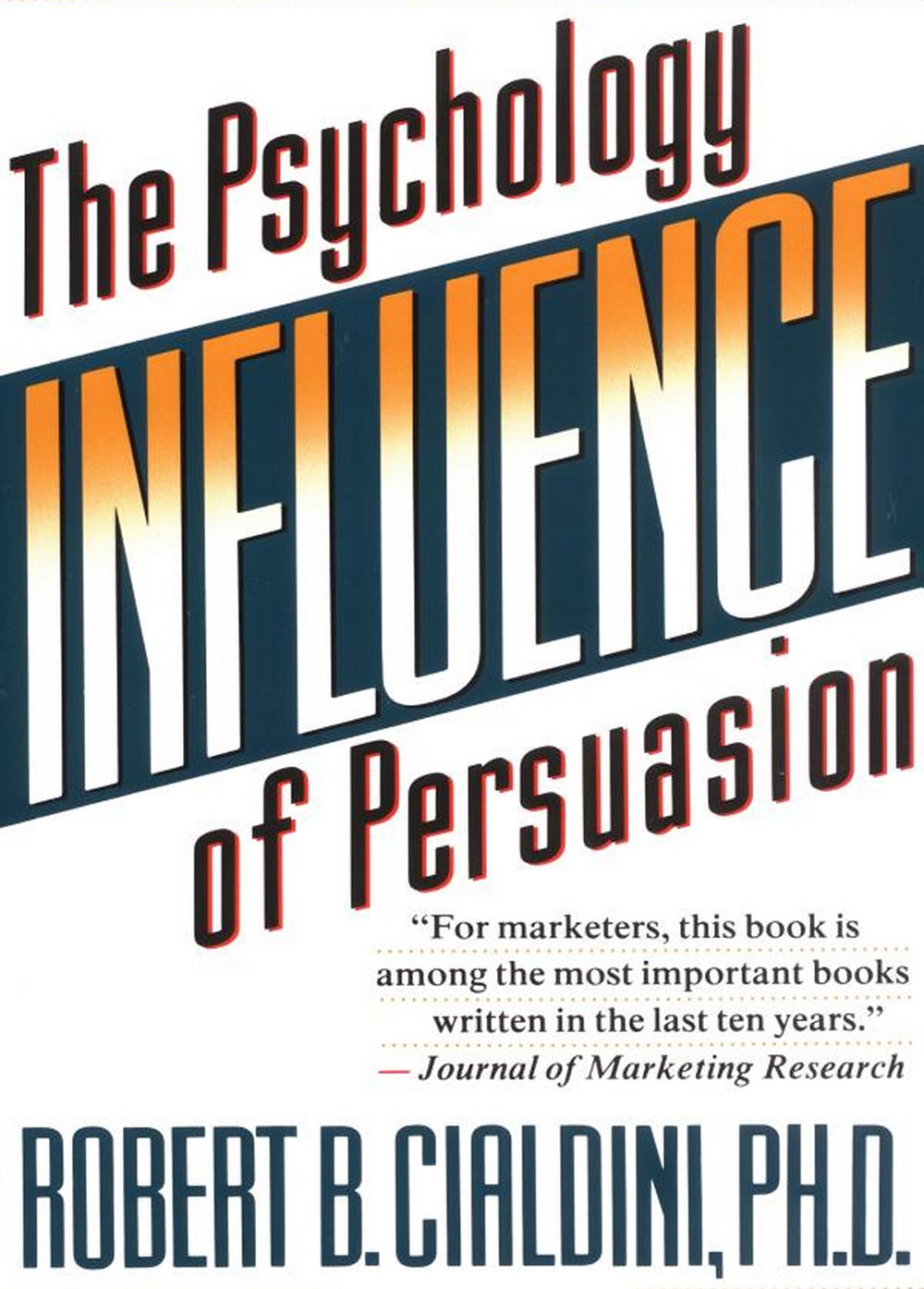 It may feel like we're cheating (because, we included "Influence" in our Top 15 Psychology book list), but – who cares? After all, what kind of a best sales books list would this one be without Cialdini's classic?
Considered to be the seminal study in the ever-growing field of the psychology of persuasion, "Influence" is quite an outstanding book. It has been quoted and requoted by so many sales book authors since its publication you might already know that there are six persuasion principles.
We'll leave the rest to Cialdini. He has a way with words.
#11. "7L: The Seven Levels of Communication: Go From Relationships to Referrals" by Michael J. Maher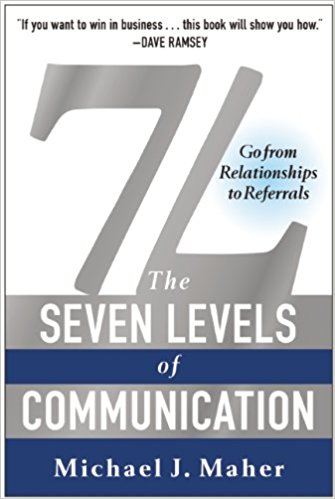 Michael J. Maher (pronounced like "Mayor") is "North America's Most Referred Real Estate Professional." And "7L" is the book which explains how he got there.
A bit unconventionally, the book is actually an allegorical novel. It tells the story of down-on-his-luck property broker, Rick Masters. Rick meets a successful mortgage professional, Jay Michaels, who tells him that he can build a conglomerate without almost no personal promotion.
Soon, he is appointed a personal coach and he learns everything there is to know about the Seven Levels of Communication and the Spectrum of Solutions.
True, as a novel, "7L" is sloppily written and too long for its sake. But, as a sales guidebook – it's a must read!
#12. "The Greatest Salesman in the World" by Og Mandino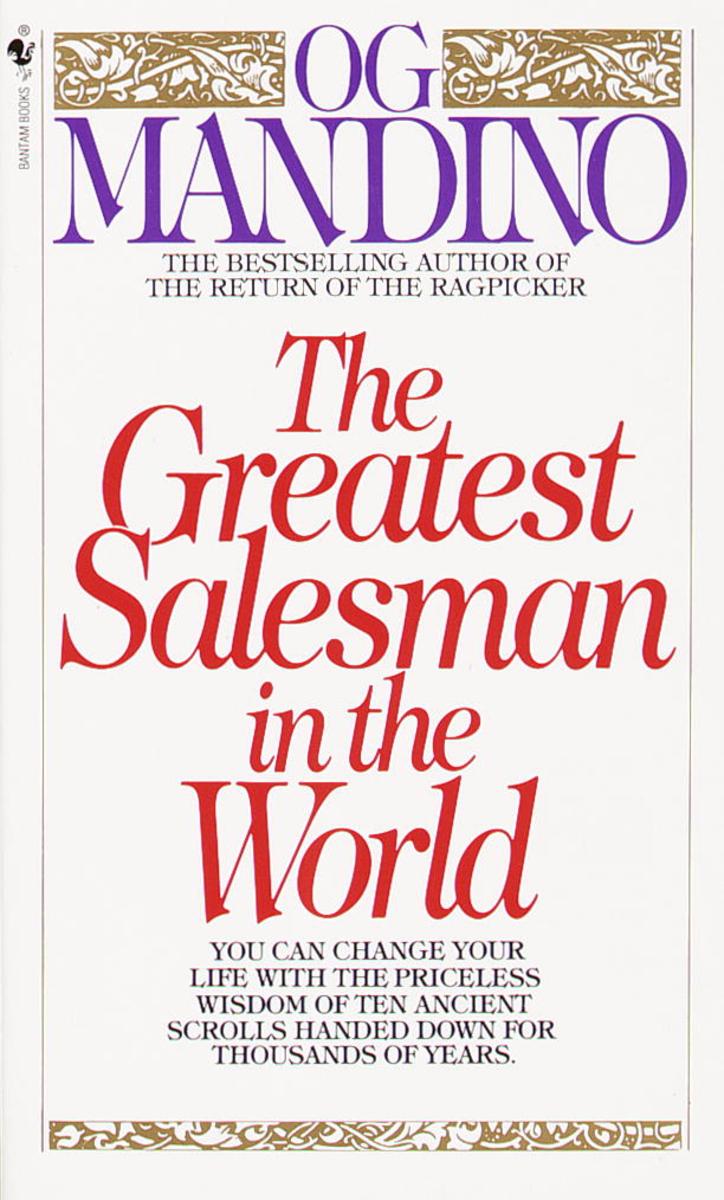 Og Mandino's "The Greatest Salesman in the World" is the least specialist book on this list. But, that isn't a setback; on the contrary, in fact: the book is universally loved and deemed as inspiring by almost everybody.
Mandino's biography is inspirational in itself. A poor insurance salesman, he was on the brink of suicide, when he discovered the power of self-help books to actually change your life. So, he started writing them.
And in "The Greatest Salesman in the World" he went as far as possible. Telling the story of Hafid, the book is actually a ten-scroll guidebook which contains as many advices, ranging from "I will form good habits and become their slave" to "I will act now."
"No one who follows these principles will ever fail as a salesman," says a review by Paul J. Meyer. And he will definitely become a better person. That's our addition.
#13. "Ultimate Selling Power: How to Create and Enjoy a Multi-Million Dollar Sales Career" by Donald Moine and Ken Lloyd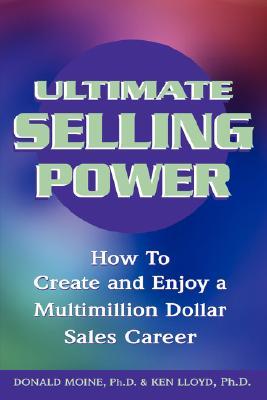 When we were writing our summary, we warned you that if you're planning on entering the sales world, it's not a good idea to miss "Ultimate Selling Power."
A few months later, we're even more confident of our initial judgment.
Offering great step-by-step instructions on how to increase your sales, this book will become your go-to place for many other things sales-related. Because, it also includes practical tips and tricks on creating the perfect marketing presentations, as well as many other on using the power of promotion to reach your target audience.
And it doesn't hurt that Donald Moine and Ken Lloyd write engagingly and straightforwardly, does it?
#14. "Perfect Selling: Open the Door, Close the Deal" by Linda Richardson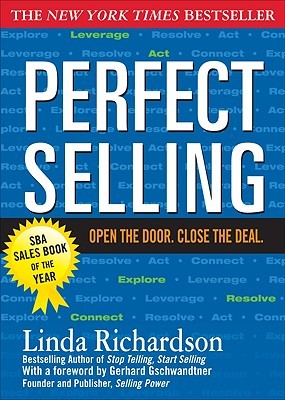 This book is meant to be your favorite Sales 101. And it is written by one of the top three sales consultants in the world. Can you ask for something more in a book?
Straightforwardly written, "Perfect Selling" explicates a straightforward 5-step program to master sales. First, you need to immediately connect to your customer. Then, you have to explore his needs. Thirdly, you need to persuasively leverage your solutions. Resolving your customer's dilemmas is the penultimate step. Acting and closing the sale is the last.
Sounds too complicated?
Don't worry: it's simple when Linda Richardson explains it.
#15. "Coaching Salespeople into Sales Champions: A Tactical Playbook for Managers and Executives" by Keith Rosen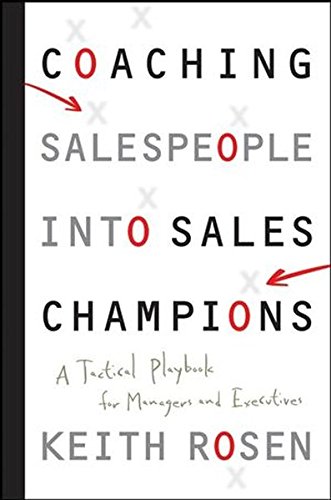 As Brian Tracy says, if you want to boost the sales of your company, sales coaching is the best place to start. And when it comes to sales coaching, there's no better book than Keith Rosen's "Coaching Salespeople into Sales Champions."
Well-written and jam-packed with case studies, Keith Rosen's coaching classic has everything you might expect from it. Strategies, templates, scripts, coaching questions – as well as many reasons why to look no further than it.
And five of them are not even inside the book. They're international best book awards.


Just a regular guy with a knack for writing, and digital marketing.
Emir is the Head of International and SEO at 12Min. In his spare time, he loves to meditate and play soccer.