4 min read ⌚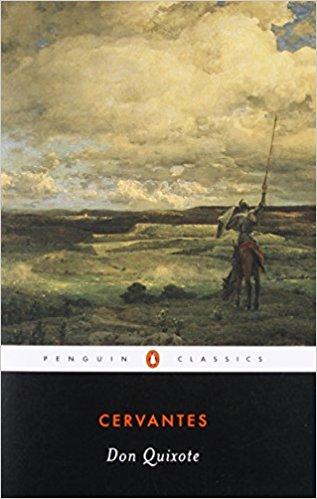 You have heard the saying "fighting windmills," right?
Well, this is the book that the saying derives from.
Read the short summary of Don Quixote's adventures, and find out why this book is considered a classic in the world of literature.
Who Should Read "Don Quixote"? And Why?
"Don Quixote" is an interesting but long read. Critics believe that Cervantes is one of the best authors in history and that this book is one of the best pieces of fiction ever written.
The numbers show that most readers believe the same: the book is the most translated piece of fiction in the world.
We recommend it to all readers who do not mind reading long pieces of work, as well as those wanting to explore the classics of world's literature.
Miguel De Cervantes Saavedra Biography

Miguel De Cervantes is a Spanish author that until this very day is considered as one of the best writers in Spain, and in world's literary history overall.
His book "Don Quixote" is the most translated fiction book of all times – the only book that precedes it is the Bible.
Although it was written in the past, "Don Quixote" is many times considered as a modern novel.
Plot
Don Quixote is a story about a middle-aged man from La Mancha in Spain who wants to become a knight-errant.
He is obsessed with chivalrous books and the ideas that they convey, so one day he decides to live the life he has read about in those books and become a person who will stand in defense of the hopeless, and defeat the wicked.
He, therefore "arms" himself with a sword and a knight suit, which he considers good, but the readers can see that his arms are made of old garbage material and sets out on his first adventure.
On his way, he manages to find a laborer Sancho Panza, whom he persuades to accompany him on his quests as his squire.