10 min read ⌚
A Memoir
What if you were born in a family with radical religious beliefs?
And what if you didn't have a birth certificate until the age of 9 and were not allowed to go to school until 17 (and even then)?
Could you earn a Ph.D. from Cambridge?
This book reads as if a barely believable novel.
And yet – it is a memoir.
Who Should Read "Educated PDF Summary"? And Why?
This book should be a treat for anyone who likes to read amazing memoirs, such as Jeanette Wallis' The Glass Castle, or the recently summarized Brain on Fire by Susannah Cahalan.
It will be even more interesting to those who'd like to understand the ways of life of a Mormon survivalist family.
Finally, it should prove a thought-provoking read for anyone who is interested in the power and necessity of knowledge and education.
Tara Westover Biography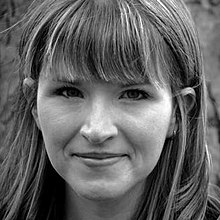 Tara Westover is an American writer.
Born in rural Idaho, into a Mormon survivalist family, she spent her childhood wholly isolated from the outside world.
Since her father didn't believe in schools (or hospitals), Westover didn't have a chance to visit one until she was in her late teens. Even so, she managed to earn a Ph.D. from Cambridge.