14 min read ⌚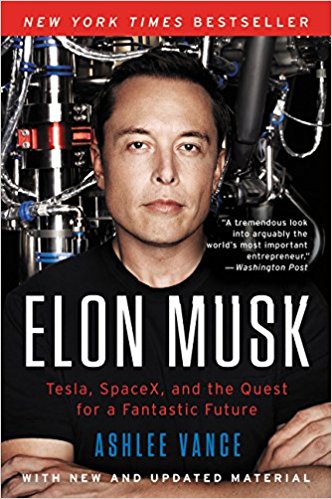 MicroSummary: Who's heard of the eccentric CEO of Tesla Motors, Elon Musk? He is one of the most unpredictable and ambitious entrepreneurs in Silicon Valley, and the press always labels him as the next Steve Jobs. South African boy Musk has always been passionate about technology, space, and renewable energy and moved to the United States as a teenager.
Tesla, SpaceX, and the Quest for a Fantastic Future
His goal was to unite his passions and to start businesses and, without worrying about money, he became one of the 100 richest men in the world.
Explore the history of this great visionary and discover how he has dedicated his energies to reinvent the future beyond science fiction films in this unique 12′ microbook.
Let's go?
"Elon Musk PDF Summary"
A Restless Boy… Waiting To Change The World
Elon Reeve Musk was born in Pretoria, South Africa on June 28, 1971. His father, Errol Musk was an engineer and entrepreneur, and his mother Maye was a well-known model and nutritionist. Elon had two younger brothers, Kimbal and Tosca.
Endowed with a photographic memory and an appetite for reading, Elon did well in high school. His parents divorced during his teen years, and at age 17 Musk left South Africa to go to Canada. His mother Maye was a Canadian citizen, and so Elon got the Canadian passport.
Elon eventually enrolled at Queen's University in Kingston, Ontario. He chose Queen's because he felt the college had more beautiful women than other universities.
When his siblings went to Canada, Elon and Kimbal had a habit of calling some interesting people to arrange a conversation and lunch.
They were able to meet some influential people including the marketing director of the Blue Jays baseball team, a business writer for the Globe newspaper and a Bank of Nova Scotia executive.
Elon studied Administration and began selling parts of computers and PCs mounted in his dormitory.
He was starting to excel academically, and after two years at Queen's, he applied for a transfer to the University of Pennsylvania with a scholarship.
He decided to study economics at Wharton School and earned a bachelor's degree in physics.