Flowers in the Attic Summary – V. C. Andrews
4 min read ⌚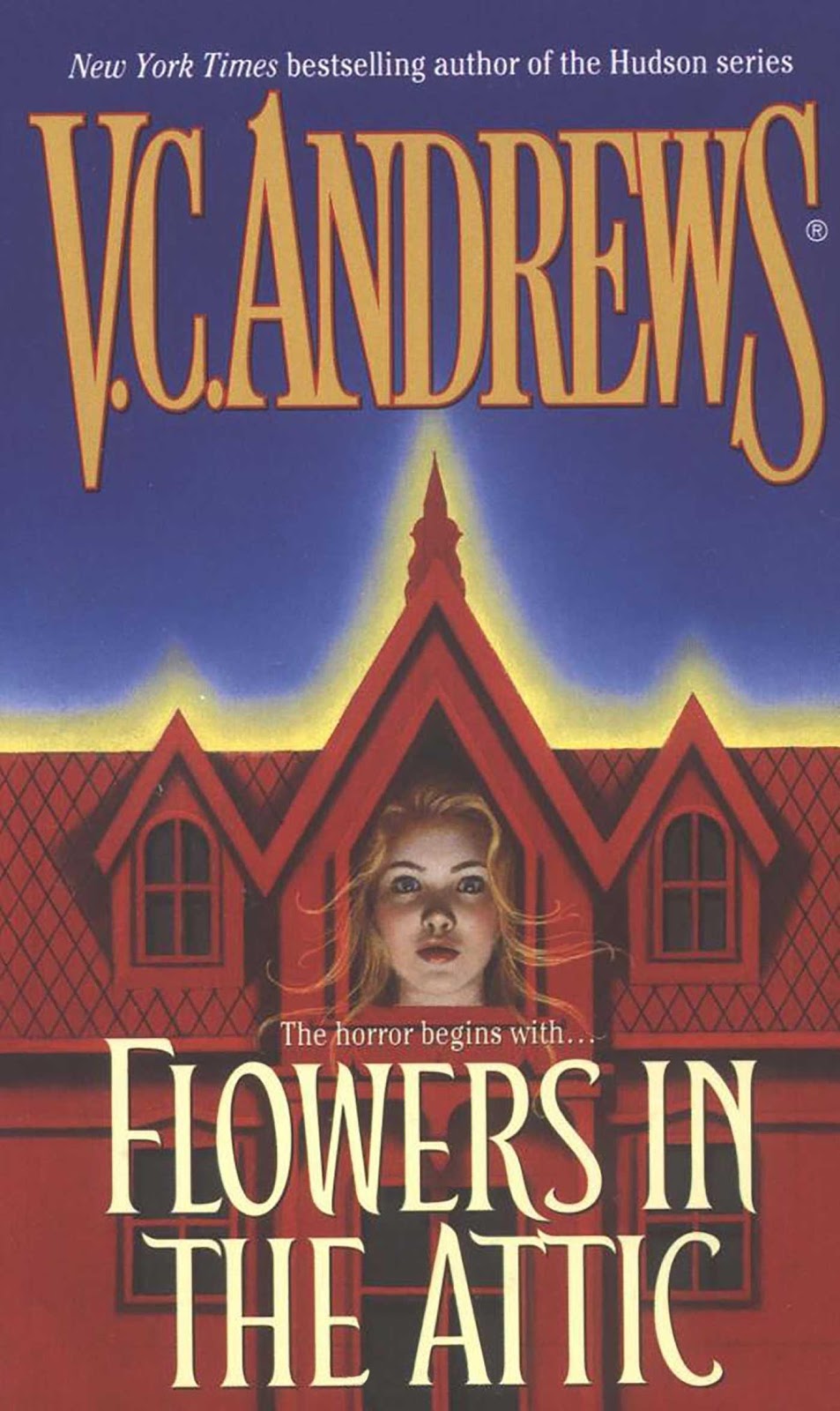 Be warned: "Flowers in the Attic" is a disturbing piece of work.
But I personally love those kinds of stories, and if you are anything like me, you will hate yourself that you can enjoy such a twisted tale.
And yet, you will not be able to stop reading!
What is it about?
If you do not mind a few spoilers, read on.
Who Should Read "Flowers in the Attic"? And Why?
"Flowers in the Attic" is a shocking story about a family that slowly falls apart because of the destructive power of greed.
It is a novel that had created a lot of noise when it was first published and was forbidden in different countries at different points in time.
We recommend it to all lovers of family sagas, and readers that enjoy books with dark, gloomy atmosphere.
V. C. Andrews Biography
V. C. Andrews was a popular writer of gothic fiction living in the 20th century.
After her death, her estate hired a ghostwriter to continue writing under her name – her name was so commercially valuable that it was included in her gross estate.
Out of the many books published under her name, only those completed before she passed away can be attributed to her.
Plot
Flowers in the Attic is one of the five stories about the Dollanganger family – the first of the book series.
It is a Gothic novel with horror elements, that the author claims is a true story, with changed names of places and characters, but these claims have faced many disputes.
Cathy is one of the four children of the family and is the narrator of the story. She has an older brother of ten years old, and two younger twin siblings, which are born at the beginning of the novel.
The very start of the story is idyllic: readers see a picture of a loving father and mother who adore their children and live a happy life.
However, when Cathy turns twelve, her father gets in a car accident while commuting to his job, and he tragically dies.
Soon after his death, his wife, and Cathy's mother Corrine finds out that he has left a massive amount of debt behind, which only makes it harder for her to support the children by herself.
She does not know what to do since she has no education that she can use to provide stable support of her family, and ultimately, she decides to take the children back to her home in Virginia when she left from when she got married.
She has wealthy parents, but she has felt estranged from them ever since she turned eighteen.
When they arrive in the house, her mother takes the grandchildren into a small bedroom at the top of the house, with an attached attic to it.
Corrine finds out that her father is ill and will soon pass away, so she decides to win back his affection and make him include her in his will.
The fact that he has no heirs makes her believe that she can succeed in this endeavor even more.
However, in order to do it, she has to keep the children a secret from her father. We soon find out the reason for that: Corrine and her dead husband were uncle and niece – her husband was her father's half-brother.
Cathy and Chris, being promised that they can leave in just a few days, take care of their young siblings together, while living in the small bedroom in the house.
They decorate the room to let them play and make a home out of it.
Their mother visits them every day repeating the promise that they can soon leave, but the days stretch into months and eventually into years.
As time goes by, their mother visits them less frequently, and Cathy and her brother Chris recognizes that she is becoming more and more like their grandmother Olivia.
The twins grow up poorly because of malnutrition and the lack of nature and sunlight. They do not recognize their birth mother and consider their older brother and sister as their parents.
Corrine soon marries the lawyer that they hired to create the will of her father and refuses to visit her children anymore. As that happens, their grandmother starts being more abusive to them.
In the meantime, Chris and Cathy start feeling sexually attracted to each other. They develop a plan to escape and sneak into the house every night to steal money to help them run away.
On one such occasion, Cathy kisses her mother's new husband while he is sleeping. Chris gets angry and in his enragement rapes Cathy.
After this occurrence, they finally confess that they love each other.
However, soon Cathy falls ill. She dies in the hospital out of pneumonia.
Flowers in the Attic Epilogue
After Cathy's death, Chris does not stop his excursions in the house during which he steals money.
On one of them, he learns that his grandfather has been dead for months, but that he and his siblings have still been kept prisoners, because if someone finds out about them, Corrine will end up getting nothing.
He then finds out that Cathy has not died out of natural causes, but that they all have been fed rat poison by their mother and grandmother, who wanted to get rid of them.
He finally gathers the courage and money and along with the twins escapes to Florida.
However, neither he nor the twins ever speak about their mother to the police.
Like this summary? We'd Like to invite you to download our free 12 min app, for more amazing summaries and audiobooks.
"Flowers in the Attic PDF Quotes"
Love doesn't always come when you want it to. Sometimes it just happens, despite your will.
Click To Tweet
We lived in the attic, Christopher, Cory, Carrie, and me.
Click To Tweet
People make the rules of society, not God.
Click To Tweet
Children are very wise intuitively; they know who loves them most, and who only pretends.
Click To Tweet
There is no hate such as that born out of love betrayed- and my brain screamed out for revenge.
Click To Tweet


Our Critical Review
"Flowers in the Attic" is one of those books that will leave you with a lack of sleep.
If you have not read it – it is time that you do, especially if you like controversial topics.
Even though we gave you some spoilers, your reading experience will not be destroyed: the truly fascinating part is the gradual and carefully crafted character arc.
Just, do yourself a favor, and do not watch the movie before reading the novel.


Just a regular guy with a knack for writing, and digital marketing.
Emir is the Head of International and SEO at 12Min. In his spare time, he loves to meditate and play soccer.