The Art of Seduction Summary | FREE PDF |
12 min read ⌚
An Examination of the Amoral Game and Techniques of Seducers
If happiness can be some sort of an art, why shouldn't seduction be an art as well? True, this means that mastering it is a lengthy learning process. But, there's no better place to start than Robert Greene's account on the subject, "The Art of Seduction."
Who Should Read "The Art of Seduction"? And Why?
Are you kidding us? It's there in the title: those who want to learn the art of seduction! But, that's merely the beginning of the story: psychology students may be surprised by the wealth of psychological information this book offers. History buffs will certainly revel at finding one or two more anecdotes about some of history's greatest seducers.
Last but not least: victims of seduction can use this book to learn how not to be seduced anymore!
About Robert Greene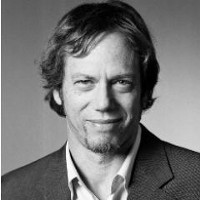 Robert Greene is a popular and widely read American author. He has a degree in classical studies from the University of Wisconsin at Madison and is mostly interested in topics related to power and dominance.
He has written five well-received bestsellers: "The Art of Seduction," "The 48 Laws of Power," "The 50th Law" (with 50 Cent), "The 33 Strategies of War" and "Mastery."
"The Art of Seduction PDF Summary"
As far as the game of seduction is concerned, there are few players better than Neil Strauss. Even so, the best person to learn the theoretical framework from is certainly Robert Greene.
Why?
Well, because, first of all, he is brilliant at structuring. He gave us the 48 laws of power, and then the 33 strategies of war… In "The Art of Seduction" he introduces us to 9 types of seducers, and 18 types of victims.
And even 24 phases of the seductive process! (Though, the seducers that we are, we'll make you wait for the "Key Lessons" section before you hear them… Making your victim wait is Seducing 101, according to Greene.)
So – let's go.
First of all, the seductive character and the 9 possible types of it. Full descriptions packed neatly with relevant examples from history!
#1. The Siren
The Sirens need no introduction: they are the femme fatales who can lure anyone through their very image and craftiness. They are highly sexual and they know it – and their confidence radiates erotic energy wherever they go. The Siren is the ultimate male sexual fantasy. Because they tease – and they please.