4 min read ⌚
Lessons I've Learned from a Lifetime of Leading
Want to learn to be a better leader? There's probably no one better in the world to teach you that than John C. Maxwell. And here he is, once again, with another one of his classics, "Leadership Gold"!
About John C. Maxwell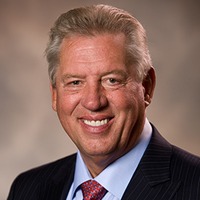 John C. Maxwell is possibly the world's leading authority on leadership and related matters. Founder of EQUIP and the John Maxwell Company, he has so far sold over 20 million books. Almost each of them is rated highly. And we have the summaries of few of them: "Put Your Dream to the Test," "The Five Levels of Leadership," and "The 21 Irrefutable Laws of Leadership."
"Leadership Gold Summary"
In the world of leadership thinkers, John Calvin Maxwell is a perennial favorite. So much so, in fact, that he was chosen by "Inc Magazine" as the No. 1 leadership and management expert on the planet!
Consequently, he enjoys very much the same reputation on our site as well. Unsurprisingly, we included his most famous book, "The 21 Irrefutable Laws of Leadership" among our top 15 leadership books of all time.
And you can consider "Leadership Gold" a companion piece: although, written in a much more relaxed manner, from the depth and the breadth of his enormous experience. (Though, be warned: one of the gold nuggets in his book is: "experience is not the best teacher.")
Once again – this time in 26 chapters – Maxwell uncovers what it means to be a leader. And how you can become a great one.
The first and main idea of the book: "if it's lonely at the top, you're not doing something right!" Because, becoming a leader is not only about winning; in fact, as we have learned before, one of leaders' greatest strengths is the ability to nurture strong relationships.
So, be a "climber" up the corporate leader, but be a "connector" as well. Because, as you will find out later on, it's the connectors who really move the world around!
However, be aware that your character is built in the process and that there will always be some crucial moments when your decisions will either make or break you. Churchill said it well: ""In every age there comes a time when a leader must come forward to meet the needs of the hour."
But, John Wooden said it even better: "There is a choice you have to make in everything you do. So, keep in mind that in the end, the choice you make, makes you."
And there are three critical choices you must make as a great leader.
First, you must choose to expect more from yourself than anyone else. Then, you have to make helping people your priority: pleasing them leads nowhere. Finally, you must find a way to forget the past, concentrate on the present, and plan the future.