6 min read ⌚

MicroSummary: "The Game: Penetrating the Secret Society of Pick-Up Artists" is transformational journalist Neil Strauss' 2007 effort to get you to the bottom of the seduction community scene, teach you a trick or two in the trade, inspire you to pick up a girl or seven, and then show you the downward spiral of that all-sex no-love life.
Penetrating the Secret Society of Pick-Up Artists
Want to get laid even though you're still a socially-awkward-virgin type of guy even at 23?
Neil Strauss has a couple of tricks up his sleeve to show you. Before hitting you with the didactic hammer!
Either way – you'll win if you read "The Game" – before actually playing it!
Who Should Read "The Game"? And Why?
If you are interested in reading a book in the pickup-girls niche, we're guessing you're not that good with women. And you might think that Neil Strauss is here to help you specifically. True, he might be able to. But, ultimately, "The Game" is more about the downside than the upside of pick-up artistry. So, the PUGs out there may like to learn from it as well.
About Neil Strauss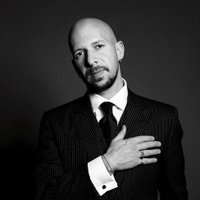 Neil Strauss, dubbed "a superstar" and "a hero to men" by respectable publications such as "The Times" and the "LA Times", is an American writer, a columnist at "The New York Times," and a contributing editor at "Rolling Stone."
He had (ghost)written quite a few books about/with popular rock and porn stars (Marylin Manson, Mötley Crüe, Jenna Jameson), before becoming a world-famous author with "The Game." In 2015, he wrote a sequel to the book, "The Truth."
Learn more at: http://www.neilstrauss.com/
"The Game Summary"
Halfway down this summary, you'll probably wonder if we're pulling your leg. So, it might be a good idea to start this day's rundown with a disclaimer:
This book is not fiction. Everything you'll read from hereon has actually happened.
Why do we sound so dramatic?
Well, because we're about to embark on a journey through something we can accurately (and somewhat disturbingly) describe as the underground seduction layer. There's one in every major city in the world.
And, when it comes to the United States, it seems that Neil Strauss knows about 90% of them!
It all began with a certain Eric Weber and the pretty straightforwardly titled 1980 book, "How to Pick Up Girls." Since then – and not even four decades have passed – a whole community was built around the idea that, under the right direction of a PUG (pick-up guru), any AFC (average frustrated chump) can become a PUA (pick-up artist).
And, as in our new episode of investigative journalism Neil Strauss quickly found out, there are quite a few PUGs out there!
For example, Ross Jeffries.
Unlike most of the other PUGs, this one goes by his real name. Yes, that means you can google him and even watch a fictional version of him played by Tom Cruise!
Ross Jeffries specializes in a technique he calls speed seduction. And it's exactly what it sounds like! It uses psychology and hypnosis to quickly misdirect the authentic feelings of a girl for someone else towards the PUA in question.
It's basically something like conditioning someone's behavior Pavlov-style!
Ask a girl how she felt the last time she was attracted to someone and do something unusual with your body while she delves deep into her past feelings. Like, say, slowly raise your hand. The next time you repeat this body movement, her mind will unconsciously produce the exact same emotional reaction.
She wouldn't know what hit her!
Literally!
According to Strauss, the technique works. And Jeffries is not the only proof of this. Because, while he did patent the style, Steve P. and Rasputin brought it to new heights. In the end, girls paid Steve P. to sleep with him, and women felt privileged to have slept with Rasputin.
After all, the guys guaranteed them an orgasm through hypnosis!
A Canadian PUA called Mystery doesn't need to use psychological tricks. Because, mind you, he has mastered the sociological ones.
He calls his technique FMAC, which is short for Find, Meet, Attract, and Close.
And it works like this:
Obviously, it starts with you finding a girl you like to have sex with. Then, you make the move to meet her, presenting yourself as an alpha male both to her and her group of loyal girlfriends. Of course, memorable lines and jokes are on the menu at this stage, but, less obviously, subtle insults and negs as well.
Why?
Well, interestingly enough, that's where the attraction part starts. Ignoring your sex interest makes the girl crave for the attention she's used to getting. Which, in the preparation for the final stage, you actually do give her, by separating her from the group and entertaining her for a while.
How long's a while?
Three indications long! A touch, a squeeze, a romantic gesture, a seductive smile – any three would do! This is the perfect time for the closure: asking to kiss. At worst, Mystery says, you'll get at least her number.
It was through Mystery that Neil Strauss entered the underground seduction scene. He signed up for a workshop organized by him, and went from there to learning all the tips and tricks there are to know to becoming a PUG with a technique of his own.
Once again, it's a 4-step technique.
The first step is a staple in the business: a great opening line. It's followed by a demonstration of value, a stage where, colloquially speaking, you show the girl what you're good at. From there on, you move to learning what the girl's good at, building an emotional connection. In other words, for a long period of time, you mainly ask and listen.
Finally, the fourth step, is the physical part: consuming the relationship. A good way to move from step three to step four is complimenting the girl's scent after sniffing her neck.
Of course, it's not the only way!
But, since we're talking about routines, there is a limited number of options. And you can see how this can grow into a problem!
Guys, if you don't want to be a bit disappointed – read the few sentences in the "Key Lessons" section.
Because, this didn't turn up to be a fairytale.
Key Lessons from "The Game"
1.      A Great PUA Can Get You Even Britney Spears' Phone Number
2.      The More of You, the Less Success: PUGs Just Don't Go Well Together
3.      PUAs Won't Find You Love or Happiness
A Great PUA Can Get You Even Britney Spears' Phone Number
According to Strauss, because of human biology, learning to become a good pick-up artist is not that much more difficult than learning to become, say, a good tennis player! Sure, there are few physical predispositions which may be a prerequisite, but from then on, it's all about skill.
And acquiring enough skill may get you in the heart – or, rather, pants! – of any woman. Including Britney Spears.
Really!
Neil Strauss used his technique on her and got her phone number!
The More of You, the Less Success: PUGs Just Don't Go Well Together
However, skill presupposes routine. And routine means repeating. So, you can already see the problem: the more PUG students there are in the world, the more girls have already heard what you're about to say.
And, as Neil Strauss found out, the more PUGs there are results in less girls for themselves as well. He found this the hard way: he tried creating the Hollywood Project, a shared living space for PUGs where girls would come because of their reputation.
Let's just say, it didn't go well. Quite a few betrayals afterward, it had to be disbanded.
PUAs Won't Find You Love or Happiness
But, that's not the worst part. This is: "The Game" ends with sex. Not with love. And that's what happiness is all about.
When Neil actually met someone he liked, a guitar player named Lisa Leveridge, the techniques didn't work at all. Soon after, life didn't work either.
By the way, did we mention that Neil Strauss, a treated sex addict, is currently a married father?
Like this summary? We'd Like to invite you to download our free 12 min app, for more amazing summaries and audiobooks.
"The Game" Quotes
Without commitment, you cannot have depth in anything, whether it's a relationship, a business or a hobby.
Click To Tweet
If there was anything I'd learned, it's that the man never chooses the woman. All he can do is give her an opportunity to choose him.
Click To Tweet
Men are not dogs. We merely think we are and, on occasion, act as if we are. But, by believing in our nobler nature, women have the amazing power to inspire us to live up to it.
Click To Tweet
The strong live off the weak and the clever live off the strong.
Click To Tweet
After all, everyone's favorite subject is themselves.
Click To Tweet


Our Critical Review
"The Game" inspired many AFCs to become successful PUAs. No wonder that it also resulted in a how-to manual, "The Rules of the Game," published just two years after the original book.
However, we feel that the provisional title of the 2015 sequel, "The Truth," says a lot more about what we can say about "The Game" here.
Wonder what it was?
"Game over."


Just a regular guy with a knack for writing, and digital marketing.
Emir is the Head of International and SEO at 12Min. In his spare time, he loves to meditate and play soccer.