How to Raise an Adult Summary
4 min read ⌚
Break Free of the Overparenting Trap and Prepare Your Kid for Success
There's parenting and then there's overparenting. Unfortunately, the boundary between them is too narrow. In "How to Raise an Adult," Julie Lythcott-Haims tries to differentiate between them, while keeping you on the safe side of the border.
About Julie Lythcott-Haims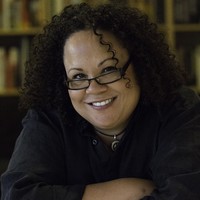 Julie Lythcott-Haims is an American author. She was Stanford University's Dean of Freshmen and Undergraduate Advising and holds an MFA in writing from California College of the Arts. She has written one more book in addition to "How to Raise an Adult" – "Real American."
Read more at https://www.julielythcotthaims.com/
"How to Raise an Adult Summary"
In 1981, six-year-old Adam Walsh was abducted and murdered by serial killer Ottis Toole. The story was turned into a 1983 made-for-TV movie, after which, according to Julie Lythcott-Haims, parenting took a completely wrong turn.
And in "How to Raise an Adult" she explains how you can steer yourself back in the right direction.
The problem has a name: "helicopter parenting" or "overparenting." In other words, parenting that's not about preparing your children for life but protecting them from it.
This is the wrong strategy. Because, if parents think that something is good for their children, it doesn't necessarily mean that it is.
And because in parenting, "too much of a good thing" is actually a bad thing."
Overparenting starts with something very innocuous: shielding your child from your own struggles. You think that it's helpful for him not to learn that you're, at least once a day nervous and unhappy, or that you're taking pills for your depression.
What this results in, however, is creating unrealistic expectations for your child. When he or she inevitably comes across the problems you had to deal with, he/she will feel that the burden is twice as heavy. Because, now, the child will believe that it has not lived up to the expectations.
And will want to suffer alone.
And that's how things such as addiction and suicide occur.