9 min read ⌚
The Revolutionary Power of Women's Anger
Wondering about the origins of the #MeToo movement?
Well, it's time to learn something about the history of women's anger and why that's the place where girl power sits!
Dear ladies – and gentlemen in the all but forgotten, literal sense of that word – we present you the summary of Rebecca Traister's Good and Mad!
Who Should Read "Good and Mad"? And Why?
Regardless of some people's claims, in the intellectual world, it is not exactly debatable whether women have been the second sex for millennia; and whether some kind of bad form of gender inequality still exists.
So, all of you women who want to change that, this is one of the best books on the subject; and all of you men who can't seem to understand it, please, first read all about its history in Good and Mad.
After all, nothing comes out of nothing.
Why should the #MeToo movement or feminism be any different?
About Rebecca Traister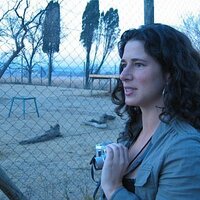 Rebecca Traister is an American writer, mostly interested in the topics of women's rights and politics; according to American writer Anne Lamott, she may be "the most brilliant voice on feminism in this country."
She debuted in 2010 with Big Girls Don't Cry in which she attempted to understand and analyze the reinvigoration of the women's movement in the USA due to Hillary Clinton's 2008 political campaign.
Eight years later, she published All the Single Ladies, a book often described as "a remarkable portrait of contemporary American life and how we got here, through the lens of the unmarried American woman."
Good and Mad, published just this year, is Traister's third book; inspired by the #MeToo movement, it follows the cumulation of women's anger through the past few centuries.
Find out more at http://www.rebeccatraister.com/
"Good and Mad PDF Summary"
The Beginnings of Women's Anger
Back in 1963, Betty Friedan published The Feminine Mystique and revealed to the world a "problem that has no name."
Namely, that the majority of women didn't like – who would have guessed, ha? – to be measured against an archetype of a children-loving and always-smiling housewife whose sole objective was to find a good husband, and maybe shop for groceries and chauffer Boy Scouts.
That can't be all, wrote Betty Friedan; there must be so much more to life than that.
And that's basically how women's anger was born, almost concurrently with the anger against racial injustice and the one against the War in Vietnam.
And this anger marked most of the 1960s and the 1970s, a period during which women successfully campaigned for the legalization of abortion and birth control, as well as for laws which made divorce easier and sexual harassment a form of discrimination against women.
And then the 1980s came, and Ronald Reagan reversed all that.
Suddenly, these women – labeled as "freaks" at the beginning – evolved to become nothing short of demons and witches.
Don't believe us?
Just think of Glenn Close in Fatal Attraction.
Which is why women's anger subsided during the 1990s. No woman wanted to be associated with the she-devils of the 1970s. You know the ones who'd burn their bras, shout in your face, and wouldn't back down.
Instead, anger made place for humor; a great thing, of course, but even greater for the men. After all, it is far easier to deal with someone funny than with someone angry.
You can just ignore the first one; there's no way you can ignore the second one.
Angry Yet Again
In a word, not much was going on in the world of feminism between the 1970s and today.
There were few sparks here and there – Anita Hill's accusation against Clarence Thomas for sexual harassment, Hillary Clinton's 2008 presidential campaign – but these were all just short-lived and ignorable.
And then Clinton's second presidential campaign came, and, just as the women of America started preparing for a woman president, the shock arrived: Donald Trump won.
And, once again, women's anger erupted!
On January 21, 2017, just a day after the inauguration of Donald Trump, the Women's March happened; its goal: to "send a bold message to our new administration on their first day in office, and to the world that women's rights are human rights."
And a bold message it did send: more than 4 million people participated in the Women's March, making it the most massive single-day protest in US history!
Of course, that was only one of the events through which women's anger found a way out during the past two years.
The other – still going on – was the #MeToo movement, which spread virally soon after sexual abuse allegations were made against Harvey Weinstein.
What the cases of Trump and Weinstein revealed to the women of the world was something they became aware of in the 1970s: no matter how much they try, chances are they will always be the second sex.
Trump, for example, is both a racist and a misogynist, and yet he won a presidential race against a woman. And as the #MeToo movement revealed, no matter how high on the Hollywood success ladder you've climbed, powerful men can still use and abuse you.
What does that leave for the rest of the women out there?
The Sexist Nature of Anger
Nothing.
That's the answer to the question posited in the last sentence of the previous paragraph.
Most women are utterly defenseless against the powerful and unchanging structure of our patriarchal society; unfortunately, only women can understand the full weight of this sentence. But let us try and make it a bit clearer for you.
Think of an angry young man. What do you see in him? A rebel, a fighter for justice. Even though his face is contorted and his mouth wide open, there's nothing especially repelling there.
Now think of an angry young woman.
Get it?
The very idea of an "angry woman" somehow seems wrong, almost oxymoronic. Angry women are witches and she-devils: they seem disagreeable to all but everybody, including their parents and partners.
Society has always frowned upon them. After all, there's a reason why the term "hysterical" originates in the Ancient Greek word for "uterus"; men, for some reason, can't be hysterical; women are not allowed to.
That's why Donald Trump can call publicly Mexicans "rapists," women "pigs" and "cows," and rave against almost everybody and everything and still win the presidency. And that's why Republicans were able to all but dismiss the allegations of Kamala Harris for Russian interference simply by labeling her "hysterical."
Even if you can rationalize against it, deep inside you, you still think that women are supposed to be submissive and smiling, agreeable and beautiful; nothing less, and nothing more. Apparently, we all believe that this is in the very genes of women.
And you know why we believe that?
Because it has suited the people in power for millennia; and because it still does.
After all, they are men.
Stifling Women's Anger
And please note: we're not saying that men are consciously doing this.
"On some level," writes Traister, "if not intellectual then animal, there has always been an understanding of the power of women's anger: that as an oppressed majority in the United States, women have long had within them the potential to rise up in fury, to take over a country in which they've never really been offered their fair or representative stake."
And this is perhaps the reason why women's anger is so broadly denigrated, and so often represented as ugly, alienating, and irrational. Because, in the opposite case, it is capable of bringing down the current order.
Just think of Jordan Peterson's (of course, borrowed from Jung, Taoism, and the spheres of mythological thinking) often-quoted dualistic idea that "Order is the white, masculine serpent; Chaos, its black, feminine counterpart."
Within this frame of reference, you can't argue with him. However, this frame of reference is masculine. And, of course (as Beauvoir showed us more than half a century ago) the only way you can define womanhood inside it is by relation.
So, if men represent order – and they do: for starters, there are about five times more of them in US politics – then women, by definition, represent chaos. They are the ones who can do something unexpected.
Traister correctly points out:
What becomes clear, when we look to the past with an eye to the future, is that the discouragement of women's anger – via silencing, erasure, and repression – stems from the correct understanding of those in power that in the fury of women lies the power to change the world.
Remember this.
Because this is the discussion we're having.
Key Lessons from "Good and Mad"
1. It's Not the End of the Struggle for Women's Rights… It's Merely the Beginning
2. Women's Anger Is Good
3. I'm Mad as Hell and I'm Not Going to Take This Anymore!
It's Not the End of the Struggle for Women's Rights… It's Merely the Beginning
2017 was a revolutionary year in terms of women's struggle for their rights.
It was marked by two momentous events: the Women's March (the largest single-day protest in U.S. history) and the #MeToo movement.
However, as Rebecca Traister shows, in retrospect, what these women are fighting for are, more or less, the same things the women of the 1960s and the 1970s had all but won.
Merely a second of inattention may lead to another repeat of Reagan's masculine 1980s.
So, it's not the end of the struggle – it's merely the beginning
Women's Anger Is Good
Don't let anybody fool you: as far as revolutions are concerned, anger is a prerequisite.
After all, it's not like the American Revolution started because the Founding Fathers waited for the Englishmen to give them freedom and rights.
They tried the good way, and when that failed, anger festered to the point when the spilling of the tea was the only possible outcome.
"I confess that I am now suspicious of nearly every attempt to code anger as unhealthy, no matter how well-meaning or persuasive the source," writes Traister.
And then she goes on:
What is bad for women, when it comes to anger, are the messages that cause us to bottle it up, let it fester, keep it silent, feel shame, and isolation for ever having felt it or rechannel it in inappropriate directions. What is good for us is opening our mouths and letting it out, permitting ourselves to feel it and say it and think it and act on it and integrate it into our lives, just as we integrate joy and sadness and worry and optimism.
I'm Mad as Hell and I'm Not Going to Take This Anymore!
This is the central message of Good and Mad.
And we will quote the paragraph stating it best in its entirety:
What you are angry about now – injustice – will still exist, even if you yourself are not experiencing it, or are tempted to stop thinking about how you are experience it, and how you contribute to it. Others are still experiencing it, still mad; some of them are mad at you. Don't forget them; don't write off their anger. Stay made for them. Stay mad with them. They're right to be mad, and you're right to be mad alongside them. Being mad is correct; being mad is American; being mad can be joyful and productive and connective. Don't ever let them talk you out of being mad again.
Like this summary? We'd like to invite you to download our free 12 min app for more amazing summaries and audiobooks.
"Good and Mad Quotes"
Men literally have no idea how to even legitimately recognize or name our anger—largely because we don't either.
Click To Tweet
The Women's March on January 21, 2017 was the biggest one-day political protest in this country's history, and it was staged by angry women.
Click To Tweet
The British feminist Laurie Penny tweeted in July 2017, 'Most of the interesting women you know are far, far angrier than you'd imagine.'
Click To Tweet
I want to convince you that there are types of anger that are not bad. (Via Myisha Cherry)
Click To Tweet
Women's anger, publicly and loudly expressed, is all of that: unnatural, chaotic, upsetting to how power is supposed to work.
Click To Tweet


Our Critical Review
"Every fifty years since the French Revolution, writes noted journalist and critic Vivian Gornick, "there's been an uprising on behalf of women's rights—we're in the middle of one right now—and each time around a fresh chorus of voices is heard, making the same righteous bid for social and political equality, only with more force and more eloquence than the time before."
"Among today's strongest voices is the one that belongs to Rebecca Traister," she goes on. "Deeply felt and richly researched, her new book, Good and Mad, is one of the best accounts I have read of the cumulative anger women feel, coming up against their centuries-old subordination. Read it!"
Coming from Gornick, that's as a compelling argument as any to read Good and Mad.
Black and hip-hop feminist scholar Brittney C. Cooper (by the way, the author of Eloquent Rage) adds yet another: "Rebecca Traister has me convinced in this deftly and powerfully argued book that there will be no 21st-century revolution until women once again own the power of their rage."
"As I read," Cooper adds, "my blood started pumping, my fist tightened, and my spirit said, 'hell yeah! We aren't going down without a fight.'"
And if you are a woman, it's your duty to not allow this.
At the moment at least, Good and Mad is an essential read.


Just a regular guy with a knack for writing, and digital marketing.
Emir is the Head of International and SEO at 12Min. In his spare time, he loves to meditate and play soccer.