11 min read ⌚
Women, Work, and the Will to Lead
Sometimes it is not easy being a woman. This is especially true when it comes to the workplace.
We are all aware that many women do not get the same treatment as men, although they are doing the same jobs.
In our summary of "Lean In" we let you know why that is the case, and what you can do to change the treatment you get.
Who Should Read "Lean In"? And Why?
The talk that surrounded Facebook Coo's "Lean In" which targets women in the workplace started even before the book was published.
Many of those that critiqued it worried that a successful billionaire executive would blame for workplace inequality on lower income, worker-class women. They expected that she would not make a distinction between educated women like herself, and those that did not have the same privileges.
However, their worries were unfounded and premature. We find that Sandberg's "Lean In" pushes all the right buttons when it comes to the subject it touches.
We recommend it to all women who strive to be successful and fight for equal rights in the workplace.
About Sheryl Sandberg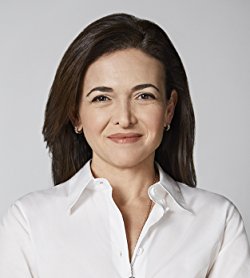 Sheryl Sandberg worked in the US Treasury Department, and was a vice president of global online sales and operations at Google, before becoming the COO of Facebook.
"Lean In Summary"
Much Yet To Conquer
We live in a very interesting moment in which women have the highest level of expression in history, mostly thanks to the feminist movements of the 60s and 70s.
On the other hand, because it seems like the fight for equality has been won, progress has been taking place, and things have been evolving, however at a low pace. Inequality of genders still exists in various spheres of society, mainly when it comes to career and work.
In 2010, in the United States, a female worker would make 77 cents for each dollar received by a male colleague.
This inequality is a global problem, and it occurs in the whole world, not only in the United States. In Europe, for example, the difference is a little less, 84 cents for each dollar, but it still shows a high level of inequality.
The financial point is more obvious and proves that there is still much to be conquered, but we need to go beyond it.