5 min read ⌚
An AOL Insider Cracks the Code to New Economy Success for Women
Forget what they taught you!
In today's economy, you need to step away from the stereotypes surrounding women and stop listening to people that tell you-you should be supportive and soft.
Instead, it is time you learn to be brave and bold, and conquer the world!
Although fighting with traditional values and how society makes you behave, there is a way to increase your self-esteem and your abilities to stand up for yourself and your beliefs.
In this summary of "Bodacious!" we show you what today's markets require for success, and how you can become a success story yourself.
So, read on, and let's have some fun!
Who Should Read "Bodacious!"? and Why?
A significant portion of the ideas in "Bodacious!" will sound familiar to you, since Mary Foley is encouraging women to be more decisive, focused, strategic, and political. It is the same formula that men use for a long time to excel in their career. However, Foley delivers her advice specifically to women, alongside tips on how to conquer conventional standards about acting ladylike. Hence, we recommend Foley's book to any career woman out there.
About Mary Foley and Martha Finney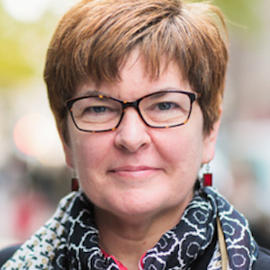 Mary Foley retired from AOL at the age of 33, after ten years of working her way up to become AOL's first head of corporate training and a multimillionaire. Using her company Bodacious Ventures, she presents her success strategies all around the world as a personal coach, speaker, and author.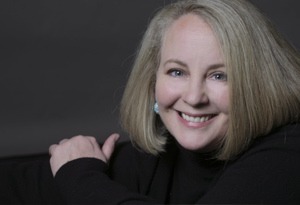 Martha Finney is a writer and an HR reporter for newspapers, magazines, NPR and CNN.
"Bodacious! Summary"
The present economy rising on the ruins of the dot-com economy requests a bodacious approach. In other words, to succeed in today's market, you need bodacious qualities.
However, first, let's define what being bodacious implies.
In simple words, it means being bold and brave, having inner strength and defending your identity and who you are. In spite of the fact that ladies especially need these characteristics, they negate traditional mindset which advises ladies to be supportive, helpful and caring as they put others' needs first, instead of their own.
In spite of discrimination laws and how-to books on being more confident, ladies still make just 75% to 85% of what men earn. Women are being kept back because they keep on responding to the message they got the hang of while growing up – messages telling them to be nice and soft.
However, professional ladies should be more courageous, don't you think?
Be strategic and prepare for competing. Consider yourself a start-up in the present fastly evolving economy, where remaining up to date with trends is the only path to survival. Similarly, as organizations today should be consistently versatile, you should be agile to be able excel in your profession. See yourself as a business person – doing business in the area of your own life.
Being bodacious will help you feel courageous and creative. You will feel more in control of yourself and your destiny, as you move full-speed ahead with greater assurance and increased esteem. You will have better relationships based on increased love and respect. Moreover, you will enjoy more exciting work with more money, promotions and exciting projects. More people will want to hire you.
Becoming bodacious is an internal process.
In other words, your inner change reshapes the way you see and associate with the external world. Keep on caring for others, however, put yourself first. Comprehend what you value and need, and what you do not need. Look for clients, customers, and companions who know your value. Put your energy in those fortifying connections. Abstain from emotionalizing what you learn and encounter. Instead, stick to the facts.
Furthermore, stop fearing saying "no"!
As you become more successful, more individuals will approach you. They may need assistance or support. They might want to take in your success insights.
So, you should set your boundaries to protect yourself. Don't turn all solicitations down; merely be wise in choosing which you take into consideration.
However, what will bodacious mean for you and your career?
It will enable you to feel bold and innovative. You will feel more responsible for yourself and your future, as you advance in your career with more significant assurance and esteem. You will have better connections based on the increased respect.
Additionally, you will appreciate more exciting work with more cash, advancements and fascinating projects. Everyone will want to be around you. More individuals will want to hire you.
Key Lessons from "Bodacious!":
1.      Developing Strategic Relationships
2.      Take a Stand for Your Beliefs
3.      Be Ready to Change
Developing Strategic Relationships
Construct your bodacious self like a start-up venture. Surround yourself with healthy and positive connections. The Now Economy depends on relationships that give value to everything.
Choosing your connections astutely will expand your values and will link you to relevant opportunities.
Take a Stand for Your Beliefs
Frequently, women do not know how to set up limits. However, this is an essential ability that you have to develop if you want to take a stand and make decisions. As you evolve into a bolder individual, your limits will grow.
Do not forget to protect your boundaries, and if individuals step on them or don't treat you right, face them. Standing out for yourself encourages you to prevail by indicating individuals what they can expect from you.
When you take a stand, others may respond with resistance or hatred. You can deal with such reactions by detaching emotionally, stress your position clearly and stop having any further discussion on the topic.
Be Ready to Change
Having the capacity to grasp change is vital in these rapidly changing markets. During a transition, stay prepared for some inconveniences and resistance, since that accompanies any change.
Do what you can to make change fun, for example, by celebrating milestones en route. Once in a while change may require going a step back to gain a bigger perspective and finally accomplish your objectives.
Like this summary? We'd Like to invite you to download our free 12 min app, for more amazing summaries and audiobooks.
"Bodacious!" Quotes
The higher your level of achievement and success, the more you will be asked to grant or deny requests; therefore the more vigilant you must be in protecting your assets (even intangible assets, such as time) from being pilfered right…
Click To Tweet
When you live your life bodaciously, you get what you deserve: loving and respectful relationships, exciting work, promotions, raises, great projects, and irresistible job offers.
Click To Tweet
Putting your self-esteem first doesn't mean that you care for others any less. It means that you care about yourself more, certainly more than you have.
Click To Tweet
Putting most of your attention and energy in the direction of the things that make you feel good about yourself will also give you the necessary self-esteem and staying power to address your negative burdens once and for all.
Click To Tweet
A loss is not always a loss. There is always something new to learn, someone new to meet.
Click To Tweet


Our Critical Review
Foley writes brilliantly, and by combining personal growth suggestions with examples from success stories she engages the reader from start to beginning. She presents her advice in an entertaining, casual style, which makes even repetitive suggestions interesting.


Just a regular guy with a knack for writing, and digital marketing.
Emir is the Head of International and SEO at 12Min. In his spare time, he loves to meditate and play soccer.