The Dead PDF Summary – James Joyce
6 min read ⌚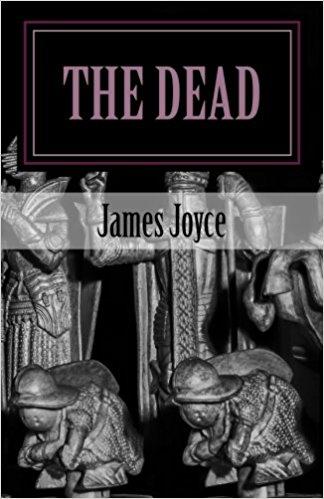 The Dead by James Joyce is one of the most haunting short stories ever written.
Read it – and we guarantee you that you'll end up listening "The Lass of Aughrim" on repeat.
Already curious?
Who Should Read "The Dead"? And Why?
If you have never read anything from Joyce – shame on you if that's the case! – then "The Dead" (available here) is the best place to start.
If you're keen on high literature, we're almost certain that the story will get you hooked up on Joyce!
If that's the case, then move on to reading the rest of the short stories in "Dubliners," after which you should be all but prepared for "A Portrait of the Artist as a Young Man."
And then – on to the mountaintop: "Ulysses."
(We've never read "Finnegans Wake" either. And we don't think we'll ever be prepared for that. But, who knows?)
James Joyce Biography
James Joyce was an Irish author, widely regarded as the most important modernist and the most influential writer of the past century.
He is best known as the author of "Ulysses," but his other two novels, "A Portrait of the Artist as a Young Man" and "Finnegans Wake," are critically acclaimed as well, the latter one still an untranslatable puzzle for numerous fascinated readers.
His short story collection, "Dubliners," (from where "The Dead" comes) is also universally revered.
Plot
The main protagonist of "The Dead," Gabriel Conroy is a professor and a part-time book reviewer, married to Gretta.
At the beginning of the story, the couple arrives late to the annual Christmas "dance and dinner" party, traditionally hosted by Gabriel's aunts, Kate and Julia Morkan, who all but adore their nephew.