Eleanor Oliphant Is Completely Fine PDF Summary
6 min read ⌚

In "Eleanor Oliphant Is Completely Fine," Gail Honeyman unravels why you should never allow your past to define your present.
And, even less, your future.
Who Should Read "Eleanor Oliphant Is Completely Fine"? And Why?
Roy Orbison would say – only the lonely.
Because, after all – especially if you trust the song – they may be the only ones able to understand the outsiders.
However, what's the point of literature if not bridging this very distance and providing a vehicle for communication for those who can't speak otherwise?
So, read it even if you are not lonely – so that you can understand how the lonely are feeling.
Because, you see, many of them walk around you, desperately waiting for you to ask them something.
Or hear them out.
Gail Honeyman Biography
Gail Honeyman is a Glasgow-based Scottish author.
A graduate from the universities of Glasgow and Oxford, she was shortlisted for the Lucy Cavendish Fiction Prize for "Eleanor Oliphant Is Completely Fine" when the novel was still a work in progress.
After it was published, the book received praise from both critics and readers, winning the 2018 Costa Debut Novel Award, won by authors such as Zadie Smith and DBC Pierre in the past.
Plot
Eleanor Oliphant has both a scarred face and a scarred life – and has lived a solitary life, working in the same office for almost a decade.
She regularly visits
At the office lottery, she wins some tickets to a local concert where she is all but convinced that she has met the love of her life, the musician Johnnie Lomond.
So, as you would only expect, now her life has a new meaning: to win his love.
Even though, you know, she hasn't met him and he doesn't even know that she exists.
But, a century of movies and a millennium of books have all but assured us that if something has the power to transform a human being, it is certainly love.
So, for the first time in ages, Eleanor disrupts her usual routine, going through a cosmetic treatment or two (yes, she even shaves her privates for her imaginary boyfriend) and buying a new computer and a phone.
The former – to make herself look better for that time when Johnnie inevitably sleeps with her; the latter – to start following Johnnie on Twitter.
So, much ado about love and much ado about Johnnie!
And much ado, well, about nothing.
Then, one day after work, Eleanor and Raymond, the office's new IT guy, happen upon Sammy, an elderly man, who collapses near them. They help him, calling an ambulance and waiting with him until its arrival.
The three start to bond, especially after Eleanor visits Sammy in the hospital and starts meeting with Raymond for lunch.
During one of these lunches, Eleanor opens up about her life, telling Raymond all about Declan, her abusive ex-boyfriend, and the complicated relationship she has with her unloving mother (whom she refers to as Mummy).
We learn that Eleanor has weekly conversations with Mummy and that none of them end with her feeling better.
The ones during this period, for example, are all about Raymond, with Mummy either acting all jealous of Raymond or scolding Eleanor for not doing anything with her life.
Soon after, Eleanor is invited to two Sammy-related parties: one thrown by Sammy's daughter Laura for her father, and the other thrown by Sammy's son Keith for his very own 40th birthday.
Things go from good to better when Eleanor is offered a promotion to office manager by her boss Bob.
But, of course, Life has a great knack for ruining everything just as everything starts falling into right place.
First, Sammy dies unexpectedly, and Eleanor and Raymond are stricken with grief; they attend the funeral and get all emotional.
However, Eleanor doesn't think of Raymond in amorous terms.
After all, she already has a boyfriend – Johnnie, the guy who doesn't even know that she exists.
Which brings us to the second thing which happens to Eleanor during this period.
Namely, after all the preparations and physical enhancements, she decides to go once more to one of Johnnie Lomond's concerts, this time full of high hopes and tingles-inducing expectations.
Of course, things don't go as planned and Eleanor realizes that not only Johnnie Lomond is basically Declan #2, he is also never going to express any interest into even meeting her.
Needless to say, for a fragile soul such as Eleanor, this means nothing less of a breakdown.
She starts drinking vodka until she blacks out, waking up only to drink some more.
Finally, she wakes up naked under a table in her flat, covered with some towels, which turn out to have been brought by Raymond who decided to look for her in her apartment after he had noticed that she hasn't come to work for several days.
Raymond convinces Eleanor to go to a psychiatrist, and after a few sessions with Dr. Maria Temple, we finally learn the true story of Eleanor.
And, boy, is it a scary story!
Eleanor Oliphant Is Completely Fine Epilogue
First of all, we learn that Eleanor is basically a rape child, which explains why she doesn't know her father.
And secondly, we learn that she has survived a fire as a ten-year-old, which explains the scars on her face.
It gets even worse:
The fire was set by her very own Mummy, who had drugged her and her sister Marianne and tied them to their beds.
Wait… what?
And once again: seriously, what?
And, yet – this happened. And, as scarring as the experience is in itself, it resulted in an even more scarring outcome: the death of both her sister and her mother.
Wait… what?
But isn't Eleanor talking to her Mummy on the phone at least once a week?
Well – it turns out that she actually isn't.
It's just part of her imagination, her special form of pretending – which, as Eleanor reminds us, is something that everybody constantly does:
I wasn't good at pretending, that was the thing. After what had happened in that burning house, given what went on there, I could see no point in being anything other than truthful with the world. I had, literally, nothing left to lose. But, by careful observation from the sidelines, I'd worked out that social success is often built on pretending just a little. Popular people sometimes have to laugh at things they don't find very funny, or do things they don't particularly want to, with people whose company they don't particularly enjoy. Not me. I had decided, years ago, that if the choice was between that or flying solo, then I'd fly solo. It was safer that way. Grief is the price we pay for love, so they say. The price is far too high.
Eleanor decides to continue therapy to come to terms with her painful past.
After some time, she is warmly welcomed in the office.
She makes plans with Raymond, who's there to express his heartfelt support with a hug.
Like this summary? We'd like to invite you to download our free 12 min app, for more amazing summaries and audiobooks.
"Eleanor Oliphant Is Completely Fine PDF Quotes"
If someone asks you how you are, you are meant to say fine. You are not meant to say that you cried yourself to sleep last night because you hadn't spoken to another person for two consecutive days. Fine is what you say. Click To Tweet
Sometimes you simply needed someone kind to sit with you while you dealt with things. Click To Tweet
Although it's good to try new things and to keep an open mind, it's also extremely important to stay true to who you really are. Click To Tweet
I simply didn't know how to make things better. I could not solve the puzzle of me. Click To Tweet
Some people, weak people, fear solitude. What they fail to understand is that you don't need anyone, you can take care of yourself. Click To Tweet


Our Critical Review
Even though its narrative has been described as "full of quiet warmth and deep and unspoken sadness," in terms of plot, "Eleanor Oliphant Is Completely Fine" is a rather simplistic novel, a bit too melodramatic for our taste.
However, in terms of style, it is an "utterly readable" book, wonderful, joyful, and, from time to time, exquisitely funny.
There is something of a 21st-century Jane Austen here, and even more of a Bridget-Jones-like heroine, "unusual and thought-provoking."
Truly, a promising work by a promising author.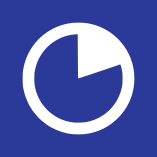 Learn more and more, in the speed that the world demands.