The Woman in the Window PDF Summary
6 min read ⌚
A Novel
Ready for some suspense of the highest order?
Interested in guessing what the artwork is really about until its very end?
Then, by all means, skip this summary.
Since we're about to spill the beans about next year's blockbuster of the year, "The Woman in the Window."
Yup, A. J. Finn's book is already adapted for the big screen.
It should be directed by none other than Joe Wright – featuring Amy Adams in the main role!
Who Should Read "The Woman in the Window"? And Why?
"The Woman in the Window" is a psychological mystery-thriller in the vein of the most captivating Hitchcockian scripts – which means that lovers of the Master of Suspense will certainly welcome this book to the shelves of their libraries and, moreover, the top of their bedside tables.
In fact, since the main character of the book is a Hitchcockian herself, the book abounds with many references to Sir Alfred and his films as well as to many other classics from the great Golden Era of the film noir.
Most of the reviews have rightfully compared "The Woman in the Window" to "The Girl on the Train" and "Gone Girl" (and even "The Girl with the Dragon Tattoo" – which is a stretch), so if you have read/watched any of these, make sure that "The Woman in the Window" is next on your reading/watching list.
A. J. Flynn (aka Daniel Mallory) Biography
A. J. Flynn is actually nom de plume of Daniel Mallory, a publishing executive with a decade-long career in publishing in both London and New York.
During his career as a publishing executive, he succeeded in acquiring the rights for books by authors such as Robert Galbraith (aka J. K. Rowling), Agatha Christie, and Patricia Cornwell.
Influenced by his love for suspense fiction and the films of Alfred Hitchcock, he started writing only recently, debuting with "The Woman in the Window," a book for which he bagged a seven-figure publishing deal, the movie rights of which have already been acquired by "Fox 2000."
Plot
This "Hitchcockian suspense with a 21st-century twist" – as Val McDermid has described it – begins with a telling epigraph:
I have a feeling that inside you somewhere, there's something nobody knows about.
It's telling not just because it reveals, straight away, that this book will probably hide a few secrets, but because that quote is taken from one of Hitchcock's very best, "Shadow of a Doubt."
The plot itself, on the other hand, is both an homage and a gender-reversed version of another one of Hitchcock's numerous classics.
We'll leave you guessing for a second which one it is.
Dr. Anna Fox, the protagonist of "The Woman in the Window" was once a prominent child psychiatrist but is currently an agoraphobic recluse who lives in a nice little house in Harlem, with no one but her cat Punch and a hunky tenant named Dan who occupies the basement apartment.
Since she is too afraid to leave her house, Anna spends all of her time spying on her neighbors, using her binoculars… ahem… Nikon.
Did you guess it?
We suppose so, but in case you missed the subtle similarities, and you need a trailer to realize them – here's one just in case.
Anyway, when she is not spying on her neighbors, Anna is doing one of three things.
She is either drinking merlot, playing chess online, or consulting people in an agoraphobia chatroom to the best of her abilities.
Speaking of which – she is especially interested in one of the agoraphobics she consults, a woman who goes by the nickname of GrannieLizzie.
In the evenings, Dr. Anna Fox has a regular remorse-filled chat with her husband, begging him to come back with their daughter – to absolutely no avail. Once a week, her psychiatrist comes in and, as he prescribes her more drugs, he reminds her that it's not a good thing for her to contact her husband and her child or to drink her medications with merlot.
At least one of these two advises sounds more than sound.
Anna heeds to neither, repeatedly disobeying the latter.
One day, Anna is visited by Ethan Russell, a 17-year-old boy whose family had just moved in across Anna's house.
Anna notices some peculiarity in him, and the child psychiatrist in her awakens; she believes that Ethan is too afraid of his father, Alistair.
Her suspicions are confirmed when one day she is visited by Ethan's mother, Jane, with whom she spends an evening playing chess and drinking wine.
During the following days, her fears seem to turn into a dreadful reality.
First, she starts hearing screams from the Russell's mansion and, then, she sees Jane with a hilt sticking from her blouse.
Here's a quick recap of the events so far, via the German promotional campaign:
An alcoholic agoraphobic recluse on medications is not exactly the perfect witness, so the police don't trust Anna's side of the story.
How could it?
Jane Russell is well and alive and nobody in the Russell family – including Ethan – claims otherwise.
The cops are all but certain that she has invented the stabbing to get some attention.
"Call me anytime," one of the cops says to Dr. Anna Fox.
When she does, Anna learns that this is not the only hallucination she has experienced in her life.
The Woman in the Window Epilogue
So far, the only thing we know about Anna's marital problems is that she had an affair with her partner in her psychology practice.
Her husband, Ed, found out about the affair and confronted her.
Anna somehow convinced him to rethink his decision about divorcing him, at least after the last skiing vacation of the Foxes.
In the end, that's exactly what the vacation turns out to be.
Ed and Anna's daughter, Olivia, overhears her parents talking about the divorce and insists on being taken back home. Anna is the one driving the car back but, distracted by a phone call from her lover, she crashes the car off the side of a cliff.
Both Ed and Olivia are already dead when the police arrive 33 hours later to somehow save at least Anna.
What's the point in sticking by her story anymore, right?
After all, Anna has hallucinated through the deaths of her husband and her daughter, making up all those evening discussions she thought she had had with them.
The murder of Jane Russell is just another drop in the same ocean.
But, is it?
Suddenly, it becomes clear to Anna that Ethan is not the innocent boy he presents himself to be.
In fact, he's at least one more person: GrannieLizzie.
In addition to being the guy behind it all, the murderer with a bipolar disorder who orchestrated everything.
The two confront each other on the rooftop in a scene which screams "adapt me, Hollywood"!
Using a trick from her old psychiatrist's book, Anna weakens and eventually overpowers Ethan.
Six weeks later, she's reading "The Real Life of Sebastian Knight" and finally, with the help of her physical therapist Bina, walks outside her home
She releases my hand and walks into the garden, tracking footprints in the snow. She turns, beckons me.
"Come on."
I close my eyes.
And I open them.
And I step into the light.
Like this summary? We'd like to invite you to download our free 12 min app, for more amazing summaries and audiobooks.
"The Woman in the Window PDF Quotes"
My head was once a filing cabinet. Now it's a flurry of papers, floating on a draft. Click To Tweet
Shaw also said, alcohol is the anesthesia by which we endure the operation of life. Click To Tweet
Watching is like nature photography: You don't interfere with the wildlife. Click To Tweet
You can hear someone's secrets and their fears and their wants, but remember that these exist alongside other people's secrets and fears, people living in the same room. Click To Tweet
This is classic therapist argot: It sounds to me. What I'm hearing. I think you're saying. We're interpreters. We're translators. Click To Tweet


Our Critical Review
While writing this book, A. J. Finn (aka Daniel Mallory) hoped to craft "a psychological thriller in the vein of Gillian Flynn, Tana French, and Kate Atkinson, among others."
Well, that very Gillian Flynn – in case you don't know, the author of "Gone Girl" – now calls "The Woman in the Window" – "Astounding. Thrilling. Lovely and amazing."
Stephen King adds "delightful and chilling," as well as "unputdownable."
Do we really need to add anything to make you read it?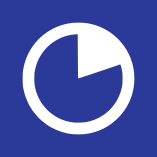 Learn more and more, in the speed that the world demands.