Everybody Writes PDF Summary
5 min read ⌚
Your Go-To Guide to Creating Ridiculously Good Content
Do you need a right-hand man to help you with your writing assignments?
Don't fear, because unlike other masteries, becoming a journalist, editor, writer or a screenwriter relies on gradual development.
If we lay it on the line, then perhaps everyone will grasp how straightforward it actually is.
Who Should Read "Everybody Writes"? And Why?
Well, is it true, that Everybody Writes? Yes, of course, it is; whether you are doing it professionally, or for personal causes, you can't slip from its grasp.
We believe that this book needs no classification, and as such, it's user-friendly and easily absorbable.
About Ann Handley

Ann Handley was cited in Forbes, as one of most influential women in the sphere of Social Media and Marketing.
She is the author of Content Rules, as well.
"Everybody Writes PDF Summary"
The ability to write the perfect copy that will attract customers, convert leads into sales and part-time users into full-time collaborators, comes down to simple ground rules.
For example, every big brand has a homepage, where you can find some detailed info regarding the company and its services. Nevertheless, if the company takes the writing process for granted, and doesn't put enough effort into making a compelling piece of content, it cannot prosper.
How to design the best copy, which stands out from the rest?
Proficient copywriters and technical contributors believe that the perfect recipe for success from an inbound marketing standpoint is the idea to mix keyword heavy content + data.
That way, your content will appeal to the broader audience, and help them to find what they've been looking for.
It comes as no surprise that writing is an essential topic in building brand-awareness and providing valuable services to the customers. The real dilemma is – is this talent crafted in the fire of practice, or wordsmiths inherited this God-given gift, which not everyone has?
Let's expose some great news – Yes, if you learn some basic rules, and you can follow them, your writing will improve quickly.
What many people don't realize, is that writing is also a precise "business." You can't decide your topic somewhere along the road, and having a well-defined plan, strategy and goal is critical for making your copy as appealing as possible.
The truth is – The first paragraph is the toughest! Why? Because, in the first few seconds, you can either lose or engage your audience.
Not even J.K. Rowling became the author she is today, after writing her first piece. Although some of her works were an overnight sensation, her dedication, talent, and discipline were blended into a gradual refinement process.
Editing is perhaps, the most critical element in the writing process. How does that work? – First and foremost, you need to write the first draft, that contains all the key points you wish to expand on, and the data that backs your assertions. Afterward, you can begin polishing the text.
Very often, the people you think of as good writers are terrible writers on their first drafts. But here's their secret: They are excellent editors of their own work
Even if the copy didn't live up to its expectations, there's nothing to worry about, just remember that your prowess as a wordsmith must come naturally.
Let's look hypothetically; you have a big project, and you don't know how or where to start. The issue you are addressing is complex, and you lack the expertise and experience to deliver high-quality output.
As you outline the key ideas, you'll notice that your game plan, has cracks in it, and you may need to fill in that void with relevant examples. As it turns out, it's not about being perfect, but being organized and creative.
Having typos, or style issues in the first sentence is the worst-case scenario. 9/10 users will bounce back, and label your work as irrelevant and low-quality. So, catching the reader's attention is what makes the whole difference between a bad and excellent copy.
So, before you begin the writing, be sure you know the purpose or mission or objective of every piece of content that you write. What are you trying to achieve? What information, exactly, are you trying to communicate? And why should your audience care?
How to do precisely that?
First impressions are very important, and you'll never get a second chance to impress the readers. To have them continue reading, it's vital to emphasize their problem, and put their need at the center!
The embodiment of a successful copy is "Valuable Information" that is almost worth paying for!
In the same fashion, background information can prove to be decisive especially in that first couple of sentences. If you dig up some relevant info regarding the issue that sides with your claims, the reader will be eager to read the rest.
However, there's a slight disadvantage in this approach. If you give too much background information before jumping to the point, the reader may lose its passion for your piece, and bounce back.
Another thing you should take into consideration is posting calendar!
Evidently, sharing your content on social media, at a give time-frame when the users are most active, can give you the edge.
For instance, Facebook is at peak traffic on Fridays, when the regular business day is over. Knowing this, can give you the upper hand, and prompt you to adjust your blogging schedule to fit the needs of your users.
Understanding their wants and demands is vital for portraying your company as the helper guy! These followers expect their needs to be met, and by doing so, you'll suck them in, and make them dependent on your services.
In the end, it is critical to mention that we live in a customer-centric era. Every wrong move is punishable; every right action is rewarded.
It's not about your company; it's not about you; focus on what your organization has to offer.
Key Lessons from "Everybody Writes"
1.      Design the perfect About Us page
2.      Dive deep into discovering their necessities
3.      Focus on the problem, and then provide a solution
Design the perfect
About Us
page
Mediocre websites, often design a keyword rich copy in the About Us page, making it friendly to Search Engines, but hostile to readers.
No one likes to read about your accomplishments, but what you can offer to those who landed there. Explain your services, vouch for discretion and credibility, to make them less aversive.
Dive deep into discovering their necessities
Understanding wants, and demands of the users as a process is vital for portraying your company as the helper guy!
These followers expect their needs to be met, and by doing so, you'll suck them in, and make them dependent on your services.
Focus on the problem, and then provide a solution
Every user, or reader that has landed on your page or book, needs specific answers.
So, in the first paragraph, you ought to show, how your piece can solve their issues, and why is it worthy for sticking around for a while.
Like this summary? We'd Like to invite you to download our free 12 min app, for more amazing summaries and audiobooks.
"Everybody Writes Quotes"
Any fool can make something complicated. It takes a genius to make it simple.
Click To Tweet
Because at some point, you do have to rush your own art. Otherwise, your art sits on its butt on the couch eating chips and salsa.
Click To Tweet
A writer who waits for ideal conditions under which to work will die without putting a word on paper.
Click To Tweet
Good writing serves the reader, not the writer. It isn't self-indulgent. Good writing anticipates the questions that readers might have as they're reading a piece, and it answers them.
Click To Tweet
Words matter. Your words (what you say) and style (how you say it) are your most cherished (and, yet, undervalued) assets.
Click To Tweet


Our Critical Review
Nothing comes better than well-researched, and informative book, that does more than putting two and two together.
It unties many knots and puts the average Joe into a new position – "WORDSMITH" in the making.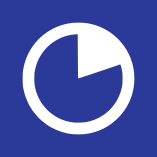 Learn more and more, in the speed that the world demands.