The Phoenix Project Summary
3 min read ⌚
A Novel about IT, DevOps, and Helping Your Business Win
"The Phoenix Project" explains the basics of DevOps.
About Gene Kim, Kevin Behr, and George Spafford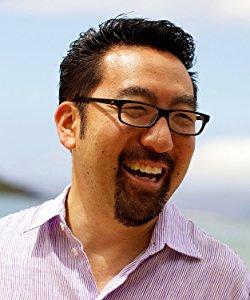 Gene Kim is an author, a researcher and an award-winning chief technology officer. 
Kevin Behr is chief science officer and general manager of Praxis Flow and founder of the Information Technology Process Institute.
George Spafford is a research director for Gartner.  
"The Phoenix Project PDF Summary"
DevOps is an innovative IT management system that is created to help coordination and collaboration among business units, products owners, and different IT operations.
The authors explain DevOps by wrapping it up in a business fable about Parts Unlimited, an auto parts company that DevOps saves.
But, do not be skeptical: although it is structured as a story, the book offers an overview of DevOps, before it gives functional details and a technical rundown.
A few main lessons can be extracted from the book.
First, the authors argue that traditional project management does not work with IT operations since it cannot alleviate issues that happen between software development and IT operations.
Second, as its name suggests, DevOps integrates IT operations and software development together in a productive unit.
Third, DevOps is based on a "set of techniques" and "cultural norms, processes, and practices." It is a pragmatic approach to managing IT operations, and under this system, information security, product management, development, IT, etc, can all work together.
DevOps first tries to remove bottlenecks before making any improvements. It also uses rapid feedback loops to reduce or even eliminate future production problems.
Hence, IT professionals can notice problems quickly and immediately fix them, therefore avoiding disruptions to work.
Finally, the authors explain the three ways from which DevOps derives its principles.
The first way is creating a fast and uninterrupted workflow "from development to IT operations to the customer."
"The Second Way" is implementing a "flow of fast feedback," which allows IT professionals to be proactive and avoid problems by fixing "quality at the source."
"The Third Way" is allowing space for "continual experimentation" by promoting a corporate culture of innovation.
Key Lessons from "The Phoenix Project"
1.      DevOps is Not "Only for Start-Ups and Unicorns"
2.      DevOps is Not "Only for Start-Ups and Unicorns"
3.      Misconceptions that Can Cloud the Understanding of DevOps
DevOps is Not "Only for Start-Ups and Unicorns"
Every so-called unicorn started out having the same problems of a conventional horse.
These unicorns did not use DevOps from the very beginning – they graduated to it.
The authors believe that DevOps is even more significant to horses than it is for start-ups and unicorns.
DevOps Purpose
DevOps is created to help increase customer satisfaction, improve product quality, and fuel and speed up experimentation and innovation.
All of these points lead to enhancing the company's competitiveness on the market.
Misconceptions that Can Cloud the Understanding of DevOps
"DevOps is only for open source software."
"DevOps is just 'infrastructure as code' or automation." 
Like this summary? We'd Like to invite you to download our free 12 min app, for more amazing summaries and audiobooks.
"The Phoenix Project Quotes"
Improving daily work is even more important than doing daily work.
Click To Tweet
Being able to take needless work out of the system is more important than being able to put more work into the system.
Click To Tweet
Any improvements made anywhere besides the bottleneck are an illusion.
Click To Tweet
A great team doesn't mean that they had the smartest people. What made those teams great is that everyone trusted one another. It can be a powerful thing when that magic dynamic exists.
Click To Tweet
We need to create a culture that reinforces the value of taking risks and learning from failure and the need for repetition and practice to create mastery.
Click To Tweet



Just a regular guy with a knack for writing, and digital marketing.
Emir is the Head of International and SEO at 12Min. In his spare time, he loves to meditate and play soccer.