The Power of Positive Thinking Summary
<1 min read ⌚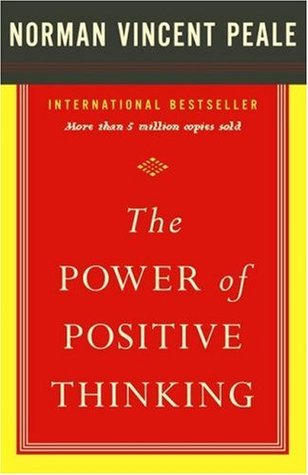 Although we live in a time exposed to fast changes, the majority of the population is still aversive to inner transformation and mindset development.
So if you are a passionate person that is intrigued by mysterious theories and if you believe that this existence is more than just fight for survival then our summary of "The Power of Positive Thinking" will undoubtedly create some spark within you.
Who Should Read "The Power of Positive Thinking"? and Why?
There is some magic about Self-help books, sometimes people don't believe in them, or they feel like the authors are exaggerating things, however in most cases, people find them life changing, wonderful and mystical masterpieces that are worth exploring.
It is laughable really that these books can sometimes cause mass protests or intolerance among friends because we are all aware of the theory that the world is one big tradition because every individual is holding to its comfort zone.
It is evident that "The Power of Positive Thinking" is targeted for the entire world.
The goal is to incite change in perceiving things and help an individual to become more productive and happy.
About Norman Vincent Peale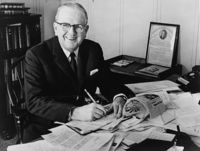 Norman Vincent Peale was an American-born minister, philosopher, and an author who lived in the 20th century.
He was born on May 31, 1898, in Bowersville Ohio where he spent his childhood. After a long and fruitful life, Peale passed away on December 24, 1993, in Pawling, New York.
Without any doubt, he will be remembered as one of the world's most influential personalities of the twentieth century.
Norman Vincent Peale published almost 50 inspirational books, and among them is his bestseller "The Power of Positive Thinking" that inspired millions and continues to do so.
"The Power of Positive Thinking Summary"
You have probably heard of (and even read) about some books on the power of your mindset, the positive thinking and a brighter outlook on life.
But there is no place better to go than to one of the first preachers of such a philosophy – Norman Vincent Peale, and his book with a pretty self-explanatory title "The Power of positive thinking.
Here's the best part:
In fact, in the new era "The Power of Positive Thinking" is among the very first modern self-help books that the population was introduced to.
The renowned priest known by the name of Norman Vincent Peale clarifies how an individual can overcome any struggle that occurs either inwardly or externally, through the influential merger that consolidates the "science of faith" with psychological tips and modernized medicine.
This book teaches you how to ignore negative sensations, not just thoughts. These phenomena can cause fear, anxiety and even depression.
The bottom line is this: you should replace that mindset with a new one- "The Power of Positive Thinking."
"The Power of Positive Thinking" was published back in 1952 and quickly it changed thousands of lives.
The new mindset that Peale's book symbolized brought them hope and inner bliss.
These individuals gradually started to accept and love their external and internal reality just the way it is without putting any unnecessary effort resisting it.
Peale also in his self-help masterpiece quotes and supports the New Testament philosophy and guidance to peace, bliss, love, inner joy and success.
Therefore, it is not mandatory that only a Christian can read it, but according to Peale's words a Christian would find it catchier.
It represents a cultural symbol; enriched with ancient religion principles and practices, as such it is highly recommended by modern gurus, scientists, psychologists and other experts.
You have to understand that this journey can be a bumpy ride it all depends on your surroundings.
Back to what we already stated, if you are familiar with the self-help genre you've probably realized till now that many of today's self-inquiry best-selling books have their foundation based on Peale's perspective.
Endless inferiority complex and self-doubt issues are affecting many people in modern times, perhaps even more than in medieval centuries.
These sensations and inner phenomena are developed since childhood, but Peale advises that everyone can conquer them by facing them openly with a bit of courage and religious faith.
Key Lessons from "The Power of Positive Thinking":
1. How to find that Inner-peace that every human being craves for
2. The difference between negative and positive thinking
3. Actualize your goals by praying
How to find that Inner-peace that every human being craves for
Is it even possible for a person to experience a state of total awareness and peace? If so, an individual must look deeply at the root of the problem, not only the "consequences" that came out of it.
This simple advice is enough for an individual to evolve from a state of personhood to a stateless state of total awareness and wisdom, that easily disregards and discredits all fearful, regretful and meaningless thoughts and sensations.
Peale tries to inspire people, by providing them the opportunity to once again revive that childhood innocence and state of total godliness from within.
He advises people to utilize their most precious and pleasant memories, move from noisy places and find a quiet and peaceful one.
The next step is to remain thoughtless for at least 15 minutes each day; of course, Peale doesn't expect that thoughts would not occur, but you have to ignore them and change them with more optimistic ones, that is the whole key to a blissful inner state.
"The difference between negative and positive thinking."
Your background shapes your thoughts and your thoughts affect your inner feelings.
This simple logic leads you to a realization that negative thoughts are responsible for anxiety and failures, while positives ones are representatives of godly nature and energy that contribute to overall success and happiness.
"Actualize your goals by praying."
Every person is familiar with that old-school saying- "Hard work pays off, " and almost anything is possible if a significant amount of effort and energy are pointed towards an ultimate goal.
Peale gives this saying one a little bit different connotation; he adds praying and honest behavior as an integral part of a peaceful state and outward prosperity that we've mentioned above.
According to "The Power of Positive Thinking," every person that is subjected to praying must go through three key phases:
"Prayerize" – Develop a daily habit.

"Picturize" – Visualize the thing you want to become or to have.

"Actualize" – Realize these goals.
Like this summary? We'd Like to invite you to download our free 12 min app, for more amazing summaries and audiobooks.
"The Power of Positive Thinking" Quotes
The way to happiness: Keep your heart free from hate, your mind from worry. Live simply, expect little, give much. Scatter sunshine, forget self, think of others. Try this for a week, and you will be surprised.
Click To Tweet
The trouble with most of us is that we would rather be ruined by praise than saved by criticism.
Click To Tweet
Formulate and stamp indelibly on your mind a mental picture of yourself as succeeding. Hold this picture tenaciously. Never permit it to fade. Your mind will seek to develop the picture.
Click To Tweet
Stand up to an obstacle. Just stand up to it, that's all, and don't give way under it, and it will finally break. You will break it. Something has to break, and it won't be you, it will be the obstacle.
Click To Tweet
Let nothing trouble you let nothing worry you everything passes away expect God God alone is sufficient.
Click To Tweet


Our Critical Review
This book is offering tips that you can use in your everyday life to successfully change your mindset – and therefore your experiences.
However, it is explicitly Christian, so if you don't practice this religion, it may not be your cup of tea.


Just a regular guy with a knack for writing, and digital marketing.
Emir is the Head of International and SEO at 12Min. In his spare time, he loves to meditate and play soccer.